SITE CONTENTS
Front Page
Resource Links
The Evolution
VINTAGE 1930s+
Buster Crabbe
Vintage Collectibles
Daisy Pistols
VINTAGE 1979/81
Small Figures
Large Figures
Vehicles
Misc Collectibles
Arcade Collectibles
Media Collectibles
TV Props Pg 01
TV Props Pg 02
TV Props Pg 03
REVIEWS & INFO
TV Show Info
The Technology
Space Vampire
Thunder Fighter
Behind The Scenes
Gil Gerard
Erin Gray
Felix Silla
Thom Christopher
Pamela Hensley
Tim O'Connor
Wilfrid Hyde White
GALLERY'S
Publicity Photos
Black & White
High-Res Captures
DOWNLOAD'S
Videos
Wallpapers
Buck Rogers in the 25th Century - A Media and Collectible Resource, 1928-2005
Character Review - Tim O'Connor is "Doctor Elias Huer"



In 1979 Tim was cast as Dr. Huer for the first season of Buck Rogers, we all
recognize and know the actor from the show but before this Tim had acquired
a huge list of roles and credits appearing in many film and television series..
Tim was always a big fan of Buck Rogers and enjoyed reading the original comics,
he even owned a Buck Rogers helmet and ray gun, wearing them everywhere.
So you could realize how excited he got when offered the part, but Tim was no
stranger to sci-fi having appeared in such television classics such as "Wonder
Woman" ,"The Outer LImits" and a remake of "The Day the earth stood still"..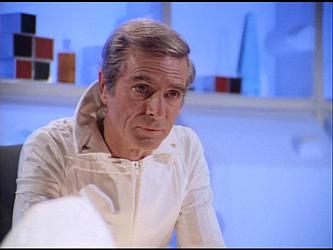 Tim O'Connor began his acting career with the Goodman Memorial Theater
in Chicago just after World War II, moving to New York in the early 1950's he
became one of television's busiest actors and appeared frequently on the
"The United States Steel Hour". He then became a mainstay of the Family
Classics series, starring in such productions as "The Three Musketeers"
and "A Tale of Two Cities". But the Chicago born actor's career didn't really
get started until a decade later, In the 1960s he played Elliott Carson in the
long-running TV series "Peyton Place", which quickly became a runaway hit.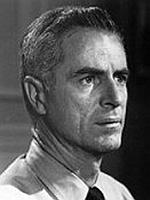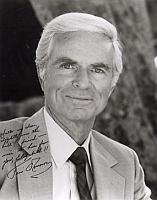 O'Connor lived on an island in the center of Glenwild Lake near Bloomingdale,
New Jersey. He soon found that commuting between the East Coast and
Los Angeles was too wearing and moved to California. O'Connor soon settled
in Santa Monica, a few short blocks from the Pacific, and established himself
as one of filmdom's most versatile performers.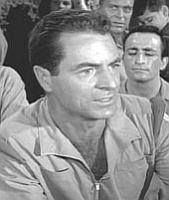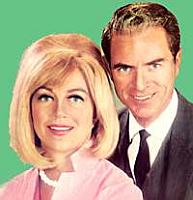 Check out his huge list of film and television appearances, below..


Filmography - Tim O'Connor
The Burning Zone
Walker, Texas Ranger
General Hospital
Star Trek: The Next Generation
Grass Roots
The Naked Gun 2½
Father Dowling Mysteries
Cruz de Iberia, La
Murder, She Wrote
T.J. Hooker: Blood Sport
Hardcastle and McCormick
Peyton Place: The Next Generation
The A-Team
Knight Rider
Matt Houston
Deadly Encounter
Dynasty
The Dukes of Hazzard
Vega$
M*A*S*H
Trapper John, M.D.
3-2-1 Contact
The Golden Gate Murders
Barnaby Jones
Buck Rogers in the 25th Century
Kaz
Wonder Woman
Wheels
Police Woman
Lou Grant
Murder in Peyton Place
The Man with the Power
Tail Gunner Joe
The Streets of San Francisco
Columbo: Old Fashioned Murder
Power Without Glory
Eccentricities of a Nightingale
Maude
Cannon
State Fair
Matt Helm
Police Story
They Only Come Out at Night
Ellery Queen
All in the Family
The Rockford Files
Get Christie Love
Nakia
Medical Center
The Manhunter
Wide World of Mystery
Winter Kill
Doc Elliot
Manhunter
Banacek
The F.B.I.
Chase
SSSSSSS
Rx for the Defense
Columbo: Double Shock
Search
The Stranger
Across 110th Street
Visions
Gunsmoke
Banyon
The Groundstar Conspiracy
Wild in the Sky
Owen Marshall: Counselor at Law
The Bold Ones: The Lawyers
Hawaii Five-O
The Failing of Raymond
Incident in San Francisco
Mannix
San Francisco International Airport
The Young Lawyers
Daniel Boone
Lancer
The House on Greenapple Road
The Name of the Game
Insight
Bracken's World
Judd for the Defense
Peyton Place
Profiles in Courage
The Fugitive
Twelve O'Clock Highe
The Outer Limits
The Defenders
East Side/West Side
The Nurses
Espionage
The Great Adventure
Armstrong Circle Theatre
The Twilight Zone
The Power and the Glory
Westinghouse Presents: The Dispossessed
Way Out
Shirley Temple's Storybook
Tallahassee 7000
She Knows, Y'Know
The Three Musketeers
The DuPont Show of the Month
Sunday Showcase
Play of the Week
The White Steed
Brenner
Look Up and Live
Master Minds

(1997) William Helderman
(1995) Russell Stanley
(1963) Jack Boland #2 (1994)
(1992) Ambassador Briam
(1992) Billy Lee
(1991) Donald Fenswick
(1990) Judge Phillip Larkin
(1990) Block
(1986) Walter Revere
(1986)
(1985) Bucky O'Neil
(1985) Elliot Carson
(1984) Kerl
(1983) Phillip Hunt
(1983)
(1982) Mechanic
(1982) Thomas Crayford
(1982) Thackery
(1981) Michael Pierce
(1981) Capt. Norman Traeger
(1980) Dr. Edain
(1980) Dr. Elias Huer
(1979) Capt. Dan Bradley
(1979) Lt. Walt Abbott
(1979) Dr. Elias Huer
(1979)
(1979) Robert Elliot
(1978) Hub Hewitson
(1978) Harry Triplett
(1977) Malcolm Findlay
(1977) Elliot Carson
(1977) Agent Walter Bloom
(1977) Librarian
(1977) Frank McGuire
(1976) Edward Lytton
(1976) Paddy Cummins
(1976) Rev. Winemiller
(1976) Dr. Herbert Lester
(1976) James Matthews
(1976) Jim Bryant
(1975)
(1975) Captain Richards
(1975) Detective Lee Masters
(1975) Ben Waterson
(1975)
(1974) Charles Dexter
(1974) O'Neil
(1974)
(1974) Barney
(1974) Ben Marks
(1974) Corrigan
(1974) Bill Carter
(1974)
(1974) Ben Marks
(1974) Howard James
(1973)
(1973) Edgar Bronston
(1973) Kogen
(1973) Zack Clinton
(1973) Mike Hatheway
(1973) Paul Kleinschmidt
(1973) Dr. Revere
(1972) Lt. Hartnett
(1972) Bert Hayes
(1972) Mr. Gideon
(1972)
(1972) Frank Gossage
(1972) Sen. Bob Recker
(1972) Attorney Whitledge
(1972) Dr. Newcomb
(1972) Jonathan Kaye
(1971) Cliff Roeder
(1971) Arthur Andrews
(1971) Albert Tucker
(1970) George Freemont
(1970) Lew Fulton
(1970)
(1970) Samuel
(1970) George Ord
(1970) Callahan
(1970)
(1969) Stuart Saxon
(1968) Nay Delavan
(1965-1968) (original cast)
(1965)
(1964) Dr. Davis
(1964) Maj. Jack Temple
(1964) Paul Tanner
(1964) James Evans
(1964) Mr. Stuart
1963) Dorsher
(1963) Corky Halpern
(1963) General Breckinridge
(1963)
(1963) Sloane
(1961)
(1961) Lawrence
(1961)
(1961) Captain Jim Hawkins
(????)
(1961)Terry Roy
(1960) Aramis
(1960)
(1960) Jabez Stone
(1959) Father Shaughnessy
(1959) Father Shaughnessy
(1959) Tyler
(????) Raphael
(1949) Hoskins Boy


All "Buck Rogers" related media including images, video and
characters etc are owned by the original author's or copyright
holders. This website is neither sponsored or endorsed by the
above mentioned nor does it affiliate with any other divisions
thereof. Contact Webmaster : [email protected]

Viewed best at 1024x768 with Internet Explorer


AFFILIATE SITES