SITE CONTENTS
Front Page
Resource Links
The Evolution
VINTAGE 1930s+
Buster Crabbe
Vintage Collectibles
Daisy Pistols
VINTAGE 1979/81
Small Figures
Large Figures
Vehicles
Misc Collectibles
Arcade Collectibles
Media Collectibles
TV Props Pg 01
TV Props Pg 02
TV Props Pg 03
REVIEWS & INFO
TV Show Info
The Technology
Space Vampire
Thunder Fighter
Behind The Scenes
Gil Gerard
Erin Gray
Felix Silla
Thom Christopher
Pamela Hensley
Tim O'Connor
Wilfrid Hyde White
GALLERY'S
Publicity Photos
Black & White
High-Res Captures
DOWNLOAD'S
Videos
Wallpapers
Buck Rogers in the 25th Century - A Media and Collectible Resource, 1928-2005
Introducing, Megos 12 inch Range of Vintage Buck Rogers Figures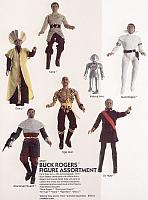 Click To Enlarge

Back in 1979 the Toy company Mego produced a set of seven (12 inch) figures
and although many of Mego's previous 12 inch figure lines such as "The Black
Hole" and "Star Trek" were quite plain the Buck Rogers line of figures were
actually much more appealing. Especially the Draconian figures such as Tiger
Man and Draco, the Twiki figure being smaller than the others could walk via
a wind-up mechanism. All these items are very hard to find in good condition
because they all suffer from "Grey Face" syndrome, an unfortunate discoloration
that occurs only in the facial plastic used on many Mego large figures..


Mego - 12 inch Buck Rogers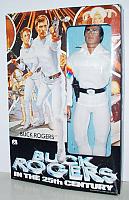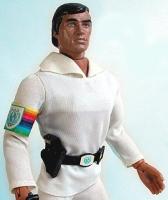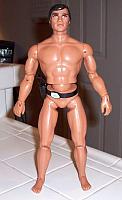 Mego - Walking Twiki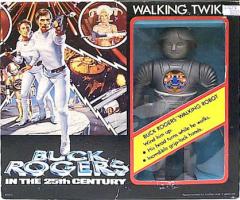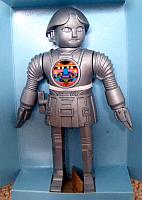 Mego - 12 inch Dr Huer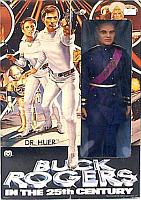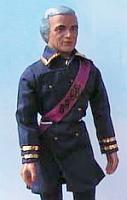 Mego - 12 inch Draco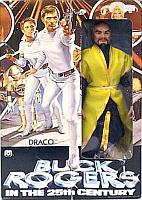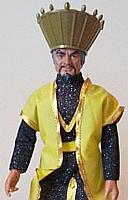 Mego - 12 inch Draconian Guard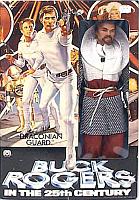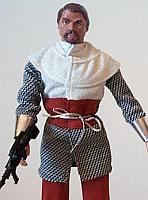 Mego - 12 inch Tiger Man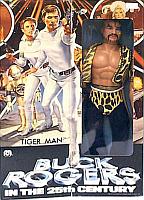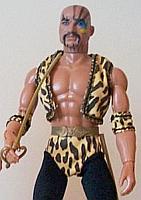 Mego - 12 inch Killer Kane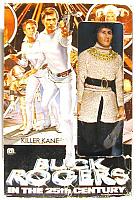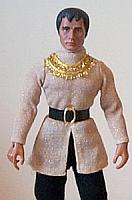 All "Buck Rogers" related media including images, video and
characters etc are owned by the original author's or copyright
holders. This website is neither sponsored or endorsed by the
above mentioned nor does it affiliate with any other divisions
thereof. Contact Webmaster : [email protected]

Viewed best at 1024x768 with Internet Explorer


AFFILIATE SITES