SITE CONTENTS
Front Page
Resource Links
The Evolution
VINTAGE 1930s+
Buster Crabbe
Vintage Collectibles
Daisy Pistols
VINTAGE 1979/81
Small Figures
Large Figures
Vehicles
Misc Collectibles
Arcade Collectibles
Media Collectibles
TV Props Pg 01
TV Props Pg 02
TV Props Pg 03
REVIEWS & INFO
TV Show Info
The Technology
Space Vampire
Thunder Fighter
Behind The Scenes
Gil Gerard
Erin Gray
Felix Silla
Thom Christopher
Pamela Hensley
Tim O'Connor
Wilfrid Hyde White
GALLERY'S
Publicity Photos
Black & White
High-Res Captures
DOWNLOAD'S
Videos
Wallpapers
Buck Rogers in the 25th Century - A Media and Collectible Resource, 1928-2005
25th Century Technology



Lets take a look at the gadgets, weapons and ships that are depicted
throughout the show and discover some interesting conceptual designs
that have made the show an exciting prospect..

With each week new tech reviews will be added, this weeks reviews are:
"The Computers" and "The Robots"..


25th Century Technology - The Computers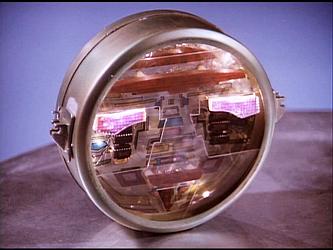 One advancement in the future that Buck is introduced to are these
circular artificial intelligent computers, one in particular is Dr Theopolis
who hangs freely around Twiki's neck but remains a valued member
of the Earths computer council. These computers know all and see
everything, they have complete control over all the city centers and
make day to day decisions on all matters of security and conditions..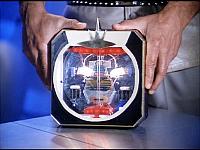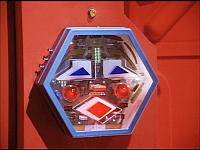 Throughout the show we are shown different instances of the same
concept but in different shapes or forms, the two pictures above are
examples. The picture on the right is a computer that acts as a diplomat
to an alien race and the image on the left is a computer that acts like
a door man or some kind of secretary unit..


25th Century Technology - The Robots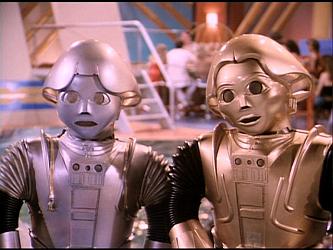 Twiki was originally assigned to Buck to help out like a kind of butter or
servant, but with time Buck was able to teach Twiki all those quirky lines
and mannerisms that makes him special and more human.. He essentially
becomes Bucks best friend and a favorable character.. In the picture
above Twiki meets up with a female robot like himself in the episode,
"Cruise Ship to the Stars".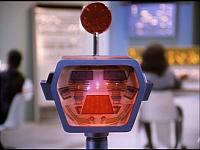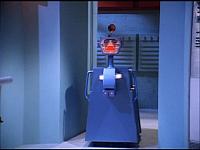 Some robots like the one pictured above act like a supervisor to the
humanoid workers, they can be just as bossy as the real thing..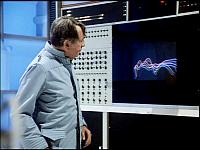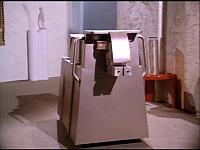 The machine in the upper left picture is specially designed to help the
good doctor analyze various chemicals and organisms etc and the
little roaming robot in the picture (above right) moves from room to
room making deliveries and pickups..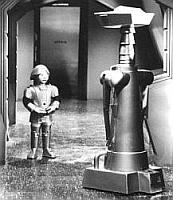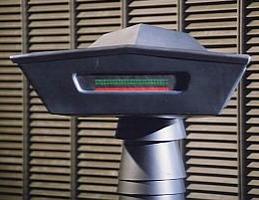 Crichton (Above) was created by Dr. Goodfellow and was designed as
a type of super computer, more superior than any previously built robot
and with a brain equivalent if not larger than Dr. Goodfellow himself.
Despite his intelligence, he is lacking in any real charm..



All "Buck Rogers" related media including images, video and
characters etc are owned by the original author's or copyright
holders. This website is neither sponsored or endorsed by the
above mentioned nor does it affiliate with any other divisions
thereof. Contact Webmaster : [email protected]

Viewed best at 1024x768 with Internet Explorer


AFFILIATE SITES