SITE CONTENTS
Front Page
Resource Links
The Evolution
VINTAGE 1930s+
Buster Crabbe
Vintage Collectibles
Daisy Pistols
VINTAGE 1979/81
Small Figures
Large Figures
Vehicles
Misc Collectibles
Arcade Collectibles
Media Collectibles
TV Props Pg 01
TV Props Pg 02
TV Props Pg 03
REVIEWS & INFO
TV Show Info
The Technology
Space Vampire
Thunder Fighter
Behind The Scenes
Gil Gerard
Erin Gray
Felix Silla
Thom Christopher
Pamela Hensley
Tim O'Connor
Wilfrid Hyde White
GALLERY'S
Publicity Photos
Black & White
High-Res Captures
DOWNLOAD'S
Videos
Wallpapers
Buck Rogers in the 25th Century - A Media and Collectible Resource, 1928-2005
Character Review - Erin Gray is "Colonel Wilma Deering"



Erin Gray was born January 7 1950 in Honolulu Hawaii, when her parents
divorced at the age of 7, her mother took Erin to live in Palm Springs
California to live with her grandparents. A few years later, her mother
"Diane" remarried and was reunited with Erin, they then went to live in
Northern California. She meet the boy of her dreams at Redwood High
School but attended several different schools before graduating from
Pacific Palisades High. In her junior year her mother submitted Erinís
photo to a teen-age clothing manufacturer in St. Louis and at 15, her
modeling career had began.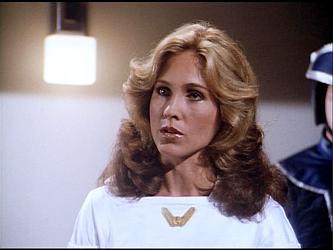 In 1967 Erin made her television debut as a dancer in a variety series
with Ricky Nelson called "Malibu U" playing one of the Malibeauties. More
modeling offers rolled in and making a choice between being a math major
or a model in Paris she made her decision to be a model. In 1968 Erin got
married to Ken Schwartz and with her modeling career flourishing in 1976
she and Ken were blessed with the arrival of a son. In the following
years Erin became a recognized face in the United States, serving as the
original spokes person for "LíOreal', Maxi Girl for Max Factor, a Sports
Illustrated model and making ads for Maybelline. The Schwartz family then
returned to Hollywood where Erin was given a walk-on part in a series
called "Gibbsville", but it was a scene in "Police Story" that captured the
attention of MCA Universal casting directors and put Erin under contract
doing guest appearances on shows such as "The Rockford Files" ..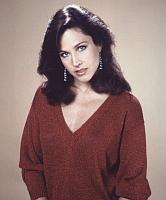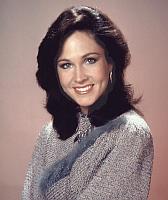 In 1979 Erin took on the role as Colonel Wilma Deering and over two seasons
she changed her hair from brown to blonde to satisfy the producers who felt
it would benefit the show, when the series ended in 1981 she had left a lasting
impression on viewers around the world, especially many male fans who had
developed a crush on the sultry actress. Erin then went on to make television
appearances in "Fantasy Island"," The Fall Guy", "Magnum PI", and taking up
parts in television movies such as "Born Beautiful", "Coach of the Year",
"Code of Vengeance" and "Six Pack with Kenny Rogers". She then went on a
search for some comedy roles and by this time husband Ken had become
manager, then in 1982 Erin received the call for a new show being released
called "Silver Spoons". Then following a very successful run on the new show
she then made numerous appearances in such shows as "Murder She Wrote",
"L.A. Law", "Hunter", and Silk Stalking's.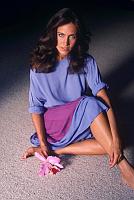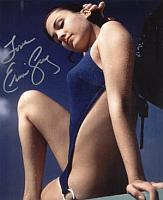 Sadly her long marriage to Ken ended in the 90s after which she married to
cinematographer Richard Hissong and welcomed a new daughter "Samantha"
in 1991. In 1997 Erin took a recurring role on the hit series "Baywatch" then
returned to feature in films such as "Friday the 13th", "T-Force", "Official Denial",
"A Dangerous Place", "Special Tactics" and many more. In 2000 Erin became the
spokesperson for The Hollywood Celebrity Diet and was named Woman of the
Year by the Los Angeles Commission For Women and the 2002 Entertainer of
the Year. Along with partner Mara Purl, Erin has co-written a handbook for actors
titled "Act Right": A Manual for the On-Camera Actor, but her primary interests
these days are practicing Tai Chi and Chi Kung, Erin also teaches the ancient
Chinese art of moving meditation at UCLA.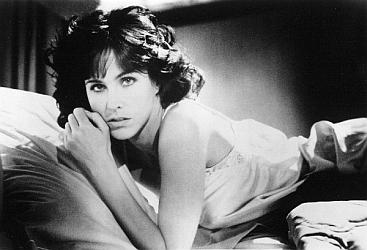 Filmography - Erin Gray
Siren
Meat Pie
Caught in the Headlights
Manfast
Special Weapons and Tactics
Serial Intentions
Social Misfits
Clover Bend
Touched by a Killer
The Last Producer
Profiler
Delicate Instruments
Woman's Story
Port Charles
Baywatch
Silk Stalkings
Renegade
Crowfoot
T-Force
A Dangerous Place
Heaven Help Us
Burke's Law
Honor Thy Father and Mother
Official Denial
Bonkers
Jason Goes to Hell
Almost Home
Danseurs du Mozambique, Les
Dark Justice
Superboy
The New Lassie
Jake and the Fatman
Laker Girls
L.A. Law
Hunter
The Hitchhiker
The Princess and the Dwarf
Murder, She Wrote
Addicted to His Love
Perry Mason
Breaking Home Ties
Starman
Code of Vengeance
Hotel
The Love Boat
Code of Vengeance
Born Beautiful
Silver Spoons
Six Pack
Fantasy Island
Simon & Simon
The Fall Guy
Magnum, P.I.
Buck Rogers in the 25th Century
Coach of the Year
Vega$ - Black Cat Killer
B.J. and the Bear
The Ultimate Impostor
Winter Kills
The Rockford Files
Evening in Byzantium
Maude

(2006) as Sharon Cox
(2005) as Charlene
(2004) as Mrs. Jones
(2002) as Gloria Day
(2002) as The Mayor
(2001) as Virginia Madden
(2001) as Sharon Cox
(2001) as Betty Clayton
(2001) as Liza Collins
(2000) as Dee Freeman
(2000) as Karen Archer
(2000) as Jessica Livingston
(2000) as Laurel Warner
(1997) as Nicole Devlin
*
*
*
(1995) as Nora
(1995) as Mayor Pendleton
(1995) as Audrey
(1994)
(1994) as Brenda Palmer
(1994) as Bozanich
(1994) as Annie Corliss
(1993) as Shirley
(1993) as Diana Kimble
(1993) as Jennifer
(1992) as Kathryn Saint
(1992)
(1992) as Dr. Meyers
(1991)
(1990)
(1990) as Julie Lawrence
(1990) as Rochelle Peters
(1989) as Kate Lawson
(1989)
*
(1988) as Andrea Dean
(1988) as Jenny Barrett
(1988) as Captain Terry O'Malley
(1987) as Carol
(1987) as Jenny Hayden
(1986) as Nadine Flowers
(1986) as Vanessa Clark
*
(1985) as Nadine Flowers
(1982) as Betsy Forrest
(1982) as Kate Summers Stratton
(1982) as Lilah
*
(1982) as Vicki Whittaker
(1982) as Bonnie Carlson
(1981) as Joy 'Digger' Doyle
(1979-1981)
(1980) as Paula DeFalco
(1980) as Jennifer Stallings
(1979) as Samantha
(1979) as Beatrice Tate
(1979) as Beautiful Woman #3
*
(1978) as Gail McKinnon
(1976) as Model


All "Buck Rogers" related media including images, video and
characters etc are owned by the original author's or copyright
holders. This website is neither sponsored or endorsed by the
above mentioned nor does it affiliate with any other divisions
thereof. Contact Webmaster : [email protected]

Viewed best at 1024x768 with Internet Explorer


AFFILIATE SITES