SITE CONTENTS
Front Page
Resource Links
The Evolution
VINTAGE 1930s+
Buster Crabbe
Vintage Collectibles
Daisy Pistols
VINTAGE 1979/81
Small Figures
Large Figures
Vehicles
Misc Collectibles
Arcade Collectibles
Media Collectibles
TV Props Pg 01
TV Props Pg 02
TV Props Pg 03
REVIEWS & INFO
TV Show Info
The Technology
Space Vampire
Thunder Fighter
Behind The Scenes
Gil Gerard
Erin Gray
Felix Silla
Thom Christopher
Pamela Hensley
Tim O'Connor
Wilfrid Hyde White
GALLERY'S
Publicity Photos
Black & White
High-Res Captures
DOWNLOAD'S
Videos
Wallpapers
Buck Rogers in the 25th Century - A Media and Collectible Resource, 1928-2005
Character Review - Gil Gerard is "Captain William Buck Rogers"



We all know him as Buck Rogers, a future bound hero saving the earth
and exploring the galaxy, there was never a dull day for Buck spanning
36 chapters of sci-fi entertainment. But what about the man behind the
character, lets take a moment to explore, Gil Gerard "is" Buck Rogers..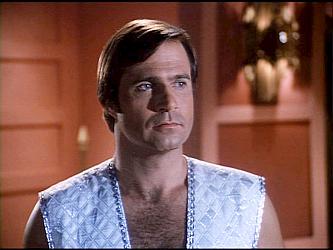 Born January 23rd 1943 in Little Rock, Arkansas USA, Gil attended Arkansas
State Teachers College where he pursued a career in chemistry, but It was
acting that grabbed his attention during his college years and at the age of 26
he gave up a promising business career to pursue a dream of acting. Gil
headed for New York to study at the American Music and Dramatic Academy
and appeared on stage in plays such as Stalag 17, Oklahoma and Carousel,
but it was while working as a cab driver that a passenger suggested that
he should audition as an extra for the film "Love Story". He then went
on to appear in over four hundred television commercials spanning a six
years period and in 1974 Gil took on the role as "Dr Allen Stewart" in the
daytime soap opera "The Doctors".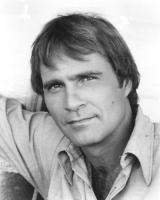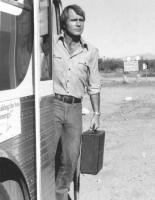 Two years later he moved to Hollywood forming his own production company
called "Prudhomme Productions", he then produced and starred in his first
film "Hooch". With guest starring roles in "Little House on the Prairie",
"Hawaii Five-0' and "Baretta" he then went on to star in TV movies such as
"Ransom for Alice" and "Killing Stone". After twice turning down the role for
Buck Rogers, he eventually took on the part which aired in 1979, Gil preferred
the second season of stories because he liked the idea of exploring the galaxy.
After its cancellation in 1981 Gil went on to do more TV movies such as "Not
Just Another Affair", "Hear No Evil", "Help Wanted: Male", "Storming Home"
and "Sidekicks". Standing over 6 feet in height he's an accomplished pilot
and enjoys scuba diving amongst many other sports.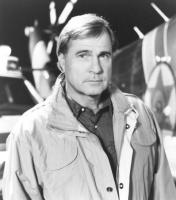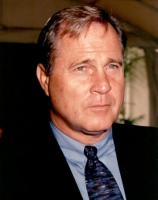 Gil was married to actress Connie Sellecca from 1979 to 1987 with whom
he had a son and since then he also has a daughter. Gil's involved in
many charities such as the Make-a-Wish and Leukemia foundation, he's
been active with the Special Olympics for over 15 years and a volunteer
for the Los Angeles Mission which helps the homeless. Gil has appeared
in recent TV movies such as "Air Rage" (2001) while continuing to be
involved behind the camera's producing and since 1997 Gil has been
attending sci-fi conventions, meeting many fans from all over the world..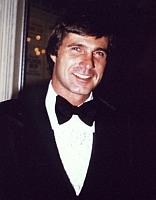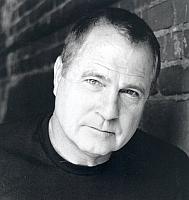 Filmography - Gil Gerard
Air Rage
The Stepdaughter
Fugitive Mind
Mom, Can I Keep Her
Pacific Blue
Brotherly Love
Looking for Bruce
Fish Police
Soldier's Fortune
E.A.R.T.H. Force
Final Notice
Nightingales
Sidekicks
International Airport
Stormin' Home
Fury to Freedom
For Love or Money
Hear No Evil
Not Just Another Affair
Help Wanted: Male
Buck Rogers in the 25th Century
Killing Stone
Hawaii Five-O
Little House on the Prairie
Hooch
Ransom for Alice
Airport '77
Baretta
The Doctors
Some of My Best Friends Are
Love Story

(2001) as Victor Quinn
(2000) as Jesse Conner
(1999) as Karl Gardner
(1998) as Reinhart
(1998) as Double Lives
(1996) as Big Mike
(1996) as Richard
(1992) as (voice)
(1992) as Robert E. Lee Jones
(1990) as Doctor John Harding
(1989) as Harry Stoner
(1989) as Dr. Paul Petrillo
(1986) as Sgt. Jake Rizzo
(1985) as David Montgomery
(1985) as Bobby Atkins
(1985) as Officer
(1984) as Mike
(1982) as Dragon
(1982) as Bob Gifford
(1982) as Johnny Gillis
(1979-1981) as Buck Rogers
(1978) as Gil Stone
(1977) as Marty Cobb
(1977) as Chris Nelson
(1977)
(1977) as Clint Kirby
(1977) as Frank Powers
(1976) as Steve
(1963) as Dr. Alan Stewart
(1971) as Scott
(1970)


All "Buck Rogers" related media including images, video and
characters etc are owned by the original author's or copyright
holders. This website is neither sponsored or endorsed by the
above mentioned nor does it affiliate with any other divisions
thereof. Contact Webmaster : [email protected]

Viewed best at 1024x768 with Internet Explorer


AFFILIATE SITES