SITE CONTENTS
Front Page
Resource Links
The Evolution
VINTAGE 1930s+
Buster Crabbe
Vintage Collectibles
Daisy Pistols
VINTAGE 1979/81
Small Figures
Large Figures
Vehicles
Misc Collectibles
Arcade Collectibles
Media Collectibles
TV Props Pg 01
TV Props Pg 02
TV Props Pg 03
REVIEWS & INFO
TV Show Info
The Technology
Space Vampire
Thunder Fighter
Behind The Scenes
Gil Gerard
Erin Gray
Felix Silla
Thom Christopher
Pamela Hensley
Tim O'Connor
Wilfrid Hyde White
GALLERY'S
Publicity Photos
Black & White
High-Res Captures
DOWNLOAD'S
Videos
Wallpapers
Buck Rogers in the 25th Century - A Media and Collectible Resource, 1928-2005
Larry Buster Crabbe - Buck Rogers Film Series, 1939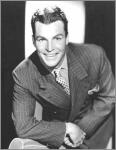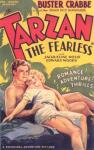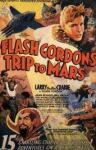 Above, Buster Crabbe with Poster Advertisements for
Tarzan and Flash Gordon,Click To Enlarge

'Larry' 'Buster' Crabbe was born 1908 in Oakland California, his family had
nicknamed him 'Buster' otherwise known as Larry Crabbe. In 1928 and 1932 Crabbe
was selected for the Olympic swimming teams and at the 1932 games held in Los
Angeles he earned himself a gold medal in the 400 meter freestyle setting a new
world record. And so it began, hollywood noticed the new olympic champion and
offered him a career in the movies. He made five serials at Universal Studios
between 1936 and 1940 and one of his first roles in 1933 was as "lord of the jungle"
in the film serial, "Tarzan the Fearless". It was around about the same time that
friend Johnny Weissmuller was at MGM beginning his reign as the new screen
Tarzan. During the next half dozen years Crabbe appeared in a number roles and
movies with his best work appearing in western adventures.

Buster Crabbe starred in the following films:

TARZAN THE FEARLESS (Principal, 1933)
FLASH GORDON (Universal, 1936)
FLASH GORDON'S TRIP TO MARS (Universal, 1938)
RED BARRY (Universal, 1938)
BUCK ROGERS (Universal, 1939)
FLASH GORDON CONQUERS THE UNIVERSE (Universal, 1940)
THE SEA HOUND (Columbia, 1947)
PIRATES OF THE HIGH SEAS (Columbia, 1950)
KING OF THE CONGO (Columbia, 1952)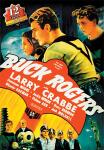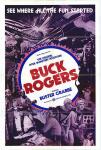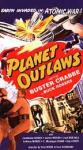 Poster advertisements,Click To Enlarge

Paramount loaned him to Universal Pictures for the Flash Gordon comic strip by
Alex Raymond and In 1939 he finally took on the film role of Buck Rogers in a 12
episode film serial. The similarity's between the cartoon strip and the films were
apparent and with a much larger budget the series was able to capture the
energy of the original cartoon. Oddly enough in 1953 the serial became a theatrical
release called "Planet Outlaws" and aired again for television in 1965 under the
title "Destination Saturn".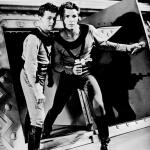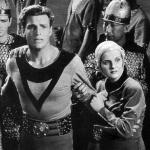 Buster Crabbe as Buck Rogers,Click To Enlarge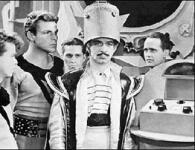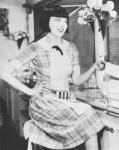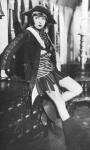 Above, Center and Right Constance Moore, Click To Enlarge

The cast of the film serial included the following actors..

Larry "Buster" Crabbe : Colonel Buck Rogers
Constance Moore : Lieutenant Wilma Deering
Jackie Moran : Buddy Wade
Jack Mulhall : Captain Rankin
Anthony Warde : Killer Kane
Philson Ahn : Prince Tallen
C. Montague Shaw : Dr. Huer
Guy Usher : Aldar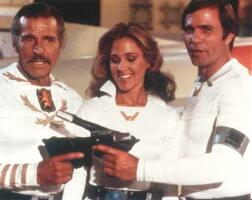 Not long after making a special appearance in the Buck Rogers television series (Pictured above with Erin Gray and Gil Gerard ) Buster Crabbe passes away in Scottsdale, Arizona on April 23, 1983..



All "Buck Rogers" related media including images, video and
characters etc are owned by the original author's or copyright
holders. This website is neither sponsored or endorsed by the
above mentioned nor does it affiliate with any other divisions
thereof. Contact Webmaster : [email protected]

Viewed best at 1024x768 with Internet Explorer


AFFILIATE SITES