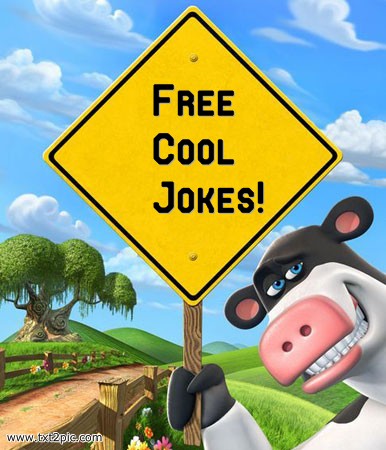 Famous Celeb Quotes
The Way I See It...
I don't pretend to be captain weird. I just do what I do. Johnny Depp
America is dumb. It's like a dumb puppy that has big teeth that can bite and hurt you, aggressive. My daughter is four, my boy is one. I'd like them to see America as a toy, a broken toy. Investigate it a little, check it out, get this feeling and then get out." Johnny Depp
(On reality show) "Twenty-three is old. It's almost twenty-five, which is old. Jessica Simpson
I'm so scared girls look at [my breast implants] and think, 'To get boys, you need big boobs.' I tell them, 'Don't get it done. Those fears go away. You develop other insecurities, but breasts aren't one of them.' I want to get them half-size. Jenny McCarthy
My philosophy of dating is to just fart right away. Jenny McCarthy
Obviously, I'm not a trained actress, and right now I'll come out and say I'm glad I'm not. Jenny McCarthy
So basically, I don't know what I'm talking about. But maybe I do. Jenny McCarthy
You know the world is going crazy when the best rapper is a white guy, the best golfer is a black guy, the tallest guy in the NBA is Chinese, the Swiss hold the America's Cup, France is accusing the U.S. of arrogance, Germany doesn't want to go to war, and the three most powerful men in America are named 'Bush', 'Dick', and 'Colon'. Chris Rock
The thing that makes me most happy is doing stand up. Being on the road, on tour, checking out America. There's no more America. Remember when we were kids it was America? You go see your grandma, go to her little town? There's no more little towns, it's all malls. All malls and they're all the same. The same mall St. Louis is the same mall in Detroit. Got the same Gap, Banana Republic, Chest King, Sunglasses Hut, all the same crap. And every town's got two malls: they got the white mall, and the mall white people used to go to. 'Cause there ain't nothing in the black mall. Nothing in the black mall but sneakers and baby clothes. Chris Rock
I think in twenty years I'll be looked at like Bob Hope. Doing those president jokes and golf shit. It scares me. Eddie Murphy
When I was a kid I had no idea I lived in a mansion. Then I went to a friend's house and I was like - "Oh.". Paris Hilton
A true heiress is never mean to anyone - except a girl who steals your boyfriend. Paris Hilton
Especially with the racism. That's been my way of life since I can remember. Especially being the product of an interracial marriage - the product of a white mother and black father - I dealt with it a lot and watched my mother deal with it especially, having two little black kids. Halle Berry
Feeling the effects of that on my life, and like most women who have had ups and downs, highs and lows, who have struggled at certain times in my life to understand who I am, to make ends meet, to make my way. Halle Berry
My theory is that if you look confident you can pull off anything - even if you have no clue what you're doing. Jessica Alba
There's no such thing as a perfect guy. I think it would be strange if somebody was absolutely everything you always wanted, because then there'd be no challenge. Also, you'd feel inferior. Jessica Alba
I think less is more when it comes to kissing in the movies. Julia Roberts
As you know, I don't need to take any money from anybody. Arnold Schwarzenegger
As you know, I'm an immigrant. I came over here as an immigrant, and what gave me the opportunities, what made me to be here today, is the open arms of Americans. I have been received. I have been adopted by America. Arnold Schwarzenegger
Gray Davis can run a dirty campaign better than anyone, but he can't run a state. Arnold Schwarzenegger
Because my hands are rough and wrinkley, they are my least favourite feature. An ex-boyfriend used to call them 'Freddy Kreuger' fingers. Tyra Banks
Black women don't have the same body image problems as white women. They are proud of their bodies. Black men love big butts. Tyra Banks
I get to be a kid now, because I wasn't a kid when I was supposed to be one. But in some ways, I'm like an old woman-lived it, seen it, done it, been there, have the T-shirt. Drew Barrymore
One of the first signs of being depressed is that you lose interest in things. That's why I think it is important to stay passionate. Nicolas Cage
Passion is very important to me. If you stop enjoying things, you've got to look at it, because it can lead to all kinds of depressing scenarios. Nicolas Cage
After doing One Fine Day and playing a pediatrician on ER, I'll never have kids. I'm going to have a vasectomy. George Clooney
I don't care. Charlton Heston is the head of the National Rifle Association. He deserves whatever anyone says about him. George Clooney
I never had my own name on a bathing suit on Baywatch. I was always given one that said Pamela or Yasmine. I earned my own suit, at the end of the season, which I now have framed. Carmen Electra
I was watching an HBO special the other night on real-life maximum-security-prison guys. I glanced up, and my poster was in quite a few cells. I was screaming 'Oh, no!' Carmen Electra
An actor is a guy who, if you ain't talking about him, he ain't listening. Boy George
I can do anything. In GQ, I appeared as a man. Boy George
I tell you what really turns my toes up: love scenes with 68-year-old men and actresses young enough to be their granddaughter. Mel Gibson
The Holy Ghost was working through me on this film, and I was just direction traffic. Mel Gibson
An actress can only play a woman. I'm an actor, I can play anything. Whoopi Goldberg
I don't really view communism as a bad thing. Whoopi Goldberg
I keep waiting to meet a man who has more balls than I do. Salma Hayek
People say we're all identical, but Jennifer Lopez is an American. She's from New York. She doesn't have an accent. Some of these Latin people - their Spanish is pathetic. They learned it when they became famous as Latinos. Salma Hayek
It's my job, to create a fantasy. Anne Heche
We do not fall in love with the package of the person, we fall in love with the inside of a person. Anne Heche
Playboy isn't like the downscale, male bonding, beer-swilling phenomena that is being promoted now by (some men's magazines). My whole notion was the romantic connection between male and female. Hugh Hefner
I'm not the type of guy who enjoys one-night stands. It leaves me feeling very empty and cynical. It's not even fun sexually. I need to feel something for the woman and entertain the vain hope that it may lead to a relationship. Ben Affleck
I was always a singer and a dancer, and I always wanted to be an actress. For me, it's all just one thing. Jennifer Lopez
It makes me laugh when she says she [Salma Hayek] got offered Selena, which was an outright lie. If that's what she does to get herself publicity than that's her thing. Jennifer Lopez
I bear no grudges. I have a mind that retains nothing. Bette Midler
I feel like a million tonight - but one at a time. Bette Midler
Start Your Week Off With A Bang! Visit Free Cool Jokes!


Disclaimer
Contents collected from the Internet and personal resources. For your entertainment and amusement only and is not meant to insult anyone.