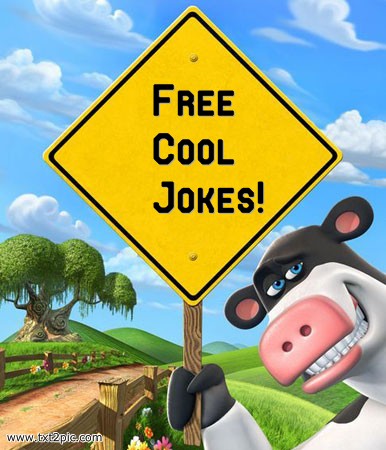 Cheesy to Sleazy Pick-Up Lines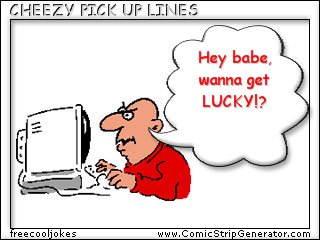 Yo baby, what's your sign? Caution, slippery when wet, dangerous curves ahead, yield?
Yo sweetheart, I'm like American Express, you don't want to leave home without me.
Do you have a quarter? My mother told me to call home when I met the girl of my dreams.
The word for the night is legs, let's go back to my room and spread the word.
You must be Jelly, cause jam don't shake like that.
Smile if you want to sleep with me!
You know what would look great around you? My arms.
Damn it's hot in here...Is it you?
Am I cute enough yet? Or do you need more to drink?
If I could rearrange the alphabet, I would put U and I together.
Are you sure that we haven't slept together yet?
I miss my teddy bear. Would you sleep with me?
What do you like for breakfast?
Hi, will you come ....home with me?
Would you like to have morning coffee with me?
Can I borrow you for one night.
Do you sleep on your stomach? [any answer] Can I?
If I followed you home, would you let me in?
Hey babe, wanna get LUCKY!?
Would you like Gin and platonic or do you prefer Scotch and sofa?
Click Here For More Wacky Pick Up Lines
Get Your Laugh On...Download Your Copy of Pickup Lines Book
Are You Game Enough For The Love Test..Click Here?
Start Your Week Off With A Bang! Visit Free Cool Jokes!


Disclaimer
Contents collected from the Internet and personal resources. For your entertainment and amusement only and is not meant to insult anyone.