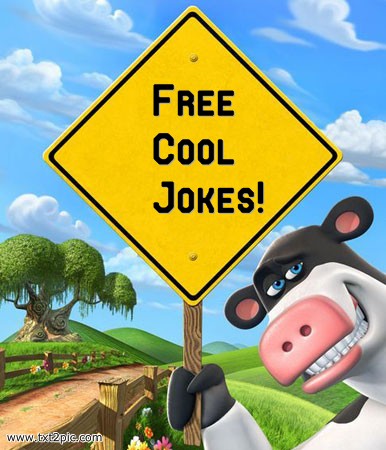 Our Favorite PickUp Lines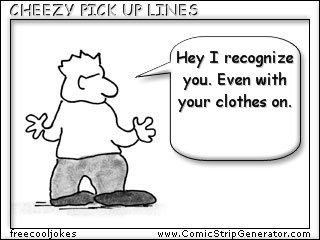 Baby, you must be a broom, cause you just swept me off my feet.
Was you father an alien? Because there's nothing else like you on earth!
Were you just smiling at me from across the room, or do I have my contacts in wrong?
What has 148 teeth and holds back the incredible hulk? Point to zipper.
You make me melt like hot fudge on a sundae.
I'm Big Brother. I've been watching you...
Heh gorgeous where have you been all my life?
Would you like to join me in the Bahamas next week?
Can you dance in those tight pants?
Were you watching me from across the room?
Hey, I know you! You were Miss Nude America last year!
I can sense that you're a terrific in bed.
I know a great way to burn off 300 calories!
When she asks, for a match.
Man Says: Right here baby...I'm your perfect match.
A women asks, "Excuse me, do you have the time?"
Man: "Do you have the energy?"
At the office copy machine. "Reproducing again?" "Can I help?"
You seem like a nice girl or am I wrong. Cross your fingers and laugh crazily.
Lick your finger, then touch you shoulder. Shout...Hot Stuff!
Hey I am a professional wrestler...want to learns some new moves?
Is that a smile on your face everytime I walk by.
Are You Game For The Love Test...Click Here
Get Your Laugh On...Download Your Copy of Pickup Lines Book


Start Your Week Off With A Bang! Visit Free Cool Jokes!


Disclaimer
Contents collected from the Internet and personal resources. For your entertainment and amusement only and is not meant to insult anyone.