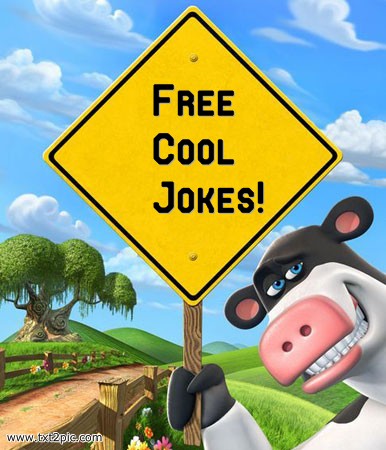 Funny Humorous Insults In Categories.
Insults For Every Occasion......
Don't go away mad. Just go away.
I'd like to help you out...which way did you come in.
You are down to earth but not quite far down enough.
You are living proof that manure can grow legs and walk.
You are no longer beneath my contempt.
Tell me where your family tree is I'd like to cut it down!
Intelligence.....
What he lacks in intelligence, he more than makes up for in stupidity.
What's the latest dope - besides you?
When I look into your eyes, I see the back of your head.
I reprimanded my son for mimicking you. I told him not to act like a fool.
Make a mental note . . . oh, I see you're out of paper!
Somewhere there is a village missing it's idiot...you!
I hear you changed your mind! And got back two cents.
I heard you got a brain transplant and the brain rejected you!
I heard the doctors examined your head and found nothing.
I know you are nobody's fool. You're everybody's.
Self-made man? Thats right take the blame.
You make me believe in reincarnation. Nobody can be as stupid as you in one lifetime.
You have an inferiority complex - and it's fully justified.
You have no trouble making ends meet. Your foot is always in your mouth!
Looks.....
Your girlfriend is so ugly they call her Taco Bell, when people see her they run for the border.
You're so ugly, the tide runs away from you.
Her boyfriend is so ugly he went to the zoo and they kept him.
Her new boyfriend is so so ugly, he went to a freak show and got a permanent job.
When you fell out of the ugly tree, you hit every branch on the way down.
In the morning I will be sober, but you will still be ugly!
I bet your mother had a loud bark.
God don't like ugly. Neither do I.
Moonlight becomes you...darkness is even better.
Is it Halloween? Oh..that's your real face.
I thought of you all day today. I was at the zoo.
Don't turn the other cheek. It's just as ugly.
Too bad you're so ugly even worse for anyone who has to look at you.
Your'so ugly the only place you're ever invited is outside.
Born on a farm huh? Any more in the litter?
Size, Shape..
You so short you need a step ladder to reach the curb.
You're not fat...you're just...well..F-A-T.
Nice to see you on your feet. Tow truck?
Oh, I see you liked your first chin so much, you added two more.
Sex....
Your girl is like a 7-eleven. Open all night.
Some people say you're not even fit to sleep with a pig. I disagree.
You should be the poster boy for birthcontrol.
Go ahead tell me everything you know about sex...I've got a second.
She's a lot like train tracks - she's been laid across the country.
The Truth And Nothing But The Truth.
People like you don't grow on trees, they swing from them.
I could say nice things about you, but I would rather tell the truth.
I never forget a face but in your case I'll make an exception.
I know I'm talking like an idiot. I have to, other wise you wouldn't understand me.
Most of us live and learn, you just live.
I like you. People say I've no taste, but I like you.
I like your approach, now let's see your departure.
I can't seem to remember you name, and please don't remind me!
I can't talk to you right now; tell me, where will you be in ten years, I'll make sure I'm not there.
You must have a low opinion of people if you think they're your equals.
You must have gotten up on the wrong side of the cage this morning.
You possess a mind not merely twisted, but actually sprained.
You remind me of the ocean - you make me sick.
You should do some soul-searching. Maybe you'll find one.
You should have been born in the Dark Ages; you look terrible in the light.
You should toss out more of your funny remarks; that's all they're good for.
You started at the bottom - and it's been downhill ever since.
You used to be arrogant and obnoxious. Now you are just the opposite. You are obnoxious and arrogant.
Snappy Insults To Pick Up Lines
Date You? No I don't date outside my species.
Yes, that's right. I want you. I want you to go away. Far Away!
You want to give your self to me? No thanks. I don't accept cheap, used, gifts.
Yeah, I like a man who would go to the end of the earth for me. Make sure its a one way ticket.
You want to worship my body like a temple? My body is like a temple and I am taking no services today!
I don't mind if you sit next to me. I'm use to sitting next to nothing.
Who am I calling Pig? You! Don't you recognize your own name.
You love me? I've never experienced real love. But believe me I now know what real hate is.
Don't thank me for insulting you. It was my pleasure!
I may look easy to you. But I bet your mother is even easier.
Heh, everybody. Check him out. A face only a mother gorilla could love.
You're good in bed? Ever try it with a partner?
For Random Insults Try The Insult Machine!Click Here!
Start Your Week Off With A Bang! Visit Free Cool Jokes!


Disclaimer
Contents collected from the Internet and personal resources. For your entertainment and amusement only and is not meant to insult anyone.