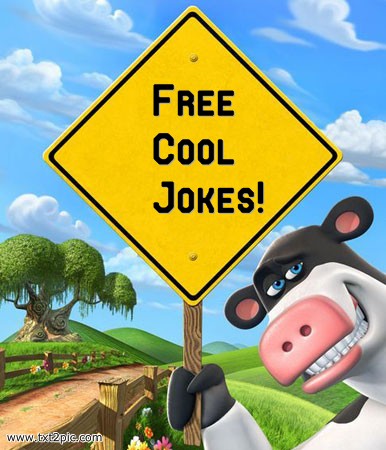 Q:How do you know when a blonde has been at the computer?
A:There's white out all over the screen.
Q:What's the difference between a blond and a brick?
A:When you lay a brick it doesn't follow you around.
Q:What is the similarity between a smart blond, Santa and the tooth fairy?
A:They are all make believe.
Q:Why did the blond climb on the roof?
A:She heard that drinks were on the house.
Q:What is the difference between blondes and government bonds?
Bonds mature blondes don't.
Q:How are blondes and parking spaces alike?
A:All the good ones are taken and the ones that are left are handicapped.
A:What do you do when a blonde throws a grenade at you?
Q:Pull the pin and throw it back.
Q:What do you call ten blondes at the bottom of a pool?
A:An air bubble.
Q:What do you call 10 blondes in a row?
A:A wind tunnel.
Q:What do you call a blonde who dyes her hair?
Artificial intelligence.
Q: How did the blonde die drinking milk?
A: The cow fell on her.
Q: How did the blonde break her leg raking leaves?
A: She fell out of the tree.
Q: How did the blonde burn her nose?
A: Bobbing for french fries.
Q: Why did it take the blonde seven days to drive from St. Louis to Chicago?
A: She kept seeing signs that read "stop clean bathroom".
Q: Why did the blonde stare at the can of frozen orange juice for two hours?
A: Because the can said "concentrate" on it.
Q: How do you make a blonde laugh on Sunday?
A: Tell her a joke on Monday.
Start Your Week Off With A Bang! Visit Free Cool Jokes!


Disclaimer
Contents collected from the Internet and personal resources. For your entertainment and amusement only and is not meant to insult anyone.