This page is best viewed at 640X480 or 800x600
Myrtle
Satiacum
Puyallup Tribe of Indians
This is my mother, "Myrtle the Turtle", sorry mom ... I will have to upload these pictures again because something happened to the clarity and focus in the last upload.
Hi.... from Mom
Can you guess which person is Wayne Newton? All of the elders were allowed to see Wayne Newton when he appeared and performed at the Emerald Queen Casino.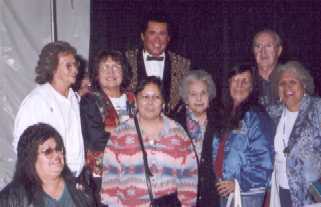 Mom watching that hydoplane racer that flipped his boat in the final qualifying heat of the Seattle Seafair Hydroplane races.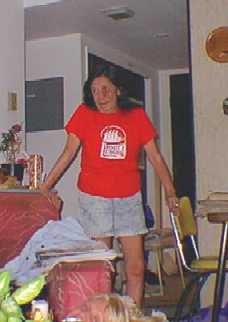 Jody and Mom making a spagheti dish, we just had ribs and chicken and a great potato salad for dinner.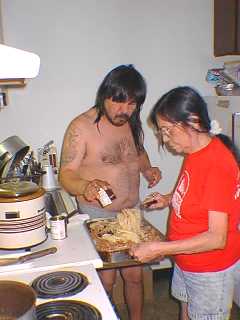 Robert and mom, Robert is watching the hydroplane races, Mom wants to share something from a book.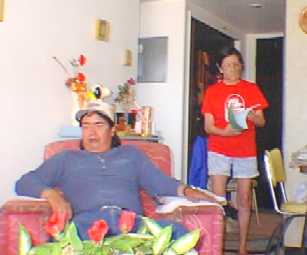 Mom and her three boys and a grandson over at her place for a nice sunday dinner. We also watched the Seattle Seafair hydroplane races.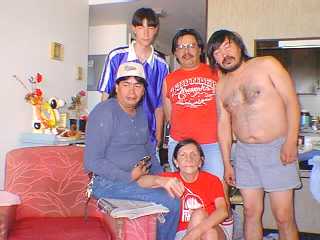 Dad, Stepmom, Robert, Me, Vicki, Jody, Renee, Rob, Ty, Lisa.
Sign New Guestbook

View New Guestbook
View Archived Guestbook 1
View Archived Guestbook 2
View Archived Guestbook 3
View Archived Guestbook 4
View Archived Guestbook 5
View Archived Guestbook 6
View Archived Guestbook 7
NO
smoke signals...
Send E-Mail

This page hosted by

Get your own Free Home Page