This page is best viewed at 640X480 or 800x600
Robert L. Satiacum

My brother died in his sleep October 6, 1999. We were really close "brothers". Robert is kinda responsible for my competitive nature in sports, he had that "big brother" ability to keep me going when I wanted to quit. We played golf, darts, pool and surfed in Hawaii. In 1976 the pool team we were on took 2nd in State, in 1977 we took 1st.
I took this picture of Robert when he was telling me to hurry and get my darts, we were going to play some darts.. like my bro says.. it is your quarters.
Robert playing indoor golf and a good friend of his playing caddie.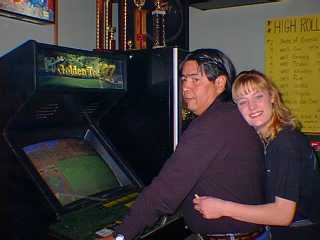 Robert and his son Justin
at mom's house for dinner.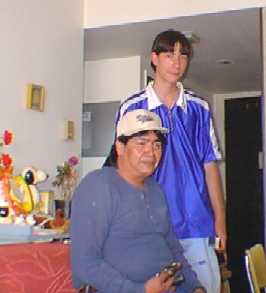 Robert and mom, Robert is watching the hydroplane races, Mom wants to share something from a book. I will have to upload this picture again, something happened to the picture when uploading it is not clear anymore.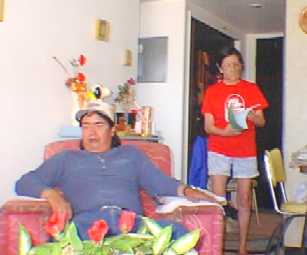 Mom and her three boys and a grandson over at her place for a nice sunday dinner. We also watched the Seattle Seafair hydroplane races.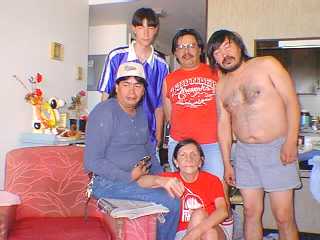 Karen,
Me,
Vicki,
Jody,
Renee,
Rob,
Ty,
Lisa.
Dakota Ghost - My Wolf
Sign New Guestbook

View New Guestbook
View Archived Guestbook 1
View Archived Guestbook 2
View Archived Guestbook 3
View Archived Guestbook 4
View Archived Guestbook 5
View Archived Guestbook 6
View Archived Guestbook 7
NO
smoke signals...
Send E-Mail

This page hosted by

Get your own Free Home Page