Crescent Alliance Self Help For Sickle Cell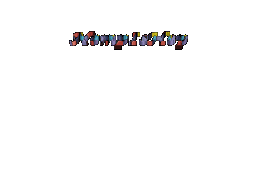 Los Angeles
Global Marijuana March
2008
May 3th, 2008
MEET UP AT CRENSHAW & ADAMS
PRESS CONFERENCE & GATHERING
11 A.M.
PROCESSION
12 NOON - 2 P.M.
MARCH UP CRENSHAW 1 P.M. SHARP
ARRIVE AT
LEIMERT PARK
VERNON AVE & CRENSHAW
@ 4 P.M.-5 P.M.
COMMUNITY GATHERING
MARCH ARRIVAL TO DARK

JOKE'N & TOKE'N COMEDY SHOW!!
BRING YOUR OWN PLANTS TO WALK WITH
.....BRING YOUR CANDLES, FLASH LIGHT,
OR OTHER GLOW YOU WISH TO USE (smile) ..
Music, Speakers, & Good People
to Get to Know or Get to Know Better....
Let us all be good to one another
no alcohol....no haters....please
or call 323-232-0935
CLICK HERE FOR
GLOBAL EVENTS FLYER
or call 323-232-0935
SISTER SOMAYAH KAMBUI
LIBERATION SONGSTRESS
Hemp Angel Sister Somayah Kambui is one of the longest survivors of sickle cell in the country. She credits her long life to her research in and the use of medical marijuana.
Sister Somayah is a pioneer in the field of medical hemp and one of the cadre responsible for the passing of Prop. 215.
Hear her speak on how to get certified as a medical marijuana patient, the need for legal reform, and applications of the healing marijuana plant.
Learn of her courageous fight with the State of California to win the right to grow medical hemp for personal use at her home. A victory for all medical marijuana patients having been found not guilty on all charges related to growing 200 pounds of medical marijuana for personal use in her Los Angels back yard.
Richard is the founder and curator of the famous Hemp Museum (www.hempmuseum.org) and author of a dynamic new book about how hemp can help heal our environmental crisis called HEMP FOR VICTORY - A GLOBAL WARMING SOLUTION. This powerful new book, conceived of during last year's Los Angeles Million Marijuana March, is full of supporting documentation from the USA Hemp Museum, making the case to re-hemp the planet now with the plant's 50,000 uses.
From Richard Davis folks learn that hemp is a champion at scrubbing the air of the greenhouse gas CO2. Hemp bio fuel burns clean and the hemp plant has over 50,000 uses.
The U.S.A. Hemp Museum displays the history, the present, and potential of the most famous and infamous plant in the history of the world's people, Cannabis sativa or (in English) hemp.
Richard travels with samples of hemp cloth, rope, paper, building materials, etc. and has been a mainstay attraction to the rally in Los Angeles since it's inception.
Ceremony To Honor
Jack Herer
And Other Hemp Warriors
Hemp pioneer and author of the original hemp bible The Emperor Wears No Clothes, Jack is a leader in the modern legalization movement. Jack Herer's first book, G.R.A.S.S. (The Great Revolutionary American Standard System) a best seller in 1973 and 1974, is back in print with the original and current 2000 pot prices. www.jackherer.com
ACTION FOR COMPASSION
WALK, MARCH, TEACH-IN, PROTEST, CONCERT, CONFERENCE, EXHIBITS
Stop the Cannabis Arrests!
Medical Marijuana Resolution for
Los Angeles Now!!
Come out and learn how to grow 200 pounds of marijuana for your own medicinal use including its use as a food product.
Hear from the most learned experts on growing, processing, and selling cannabis products in the legal market.
Learn about the opportunities in Cannabis agriculture.
LA
native sherwood akuna. taking hemp sound to a new level.
Till Liberation, Queen Negus Somayah Kambui
Donations can be sent to
the PAYPAL account of
[email protected]
Sister Somayah Says:
If you are on crack or cocaine
Get off your crackass
And get to work legalizing hemp.
You don't need that other shiiiiiiiiiiiit
Hemp Products Vendors
Welcome
To Set Up A Table
People and companies
with hemp products to sell
are welcome to make a
pre-confirmed presentation.
Register to receive
your table and/or stage I.D. Number
Sister Somayah is a Sickle Cell Survivor
If you have any information to share
about being either a sickle cell survivor,
or
how you use medical marijuana
as part of your health therapy
e-mail your story to be part of the research
[email protected]
For More Information Contact: Sister Somayah: 323-232-0935
For More Information Contact: Sister Somayah:
323-232-0935
Sister Somayah Kambui


Copyright © 1999, 2000, 2001, 2002, 2003-2008
by HempIsHep
All rights reserved.
Revised: 24 Sep 2008 11:58:52 -0700 .