Crescent Alliance Self Help For Sickle Cell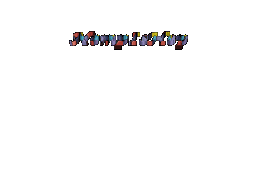 By J. Nayer Hardin
Computer Underground Railroad Enterprises.
Check The Article:
Apply Medical Marijuana To
World Trade Center Illnesses
The dust was thick,
and as toxic as
drain cleaner from
the World Trade Center Fallout.
Some folks are already sick.

Medical Marijuana, a proven medicine for asthma, digestive problems, stress, etc, may be used as a Healing Therapy for WTC Illness.
Participating Speakers in Marijuana/Hemp Legalization:
Use Whatever Suits You From This Page
In Your Presentations -
Please credit the Computer Underground Railroad
The Peace Pipe, Jah Herb, Heaven's Gate, Healing Plant, Marijuana, Hemp, Cannabis, Mary Jane, Joint, Blunt - are we all on the same page? Web page I mean. Type in any of those phrases or words into your favorite search engine, then enjoy the journey.
There is a also a section of this conversation called Ibogaine, which is nature's solution to crack and cocaine addictions that's been around since the 1950's, yet is still illegal in America. It's part of the same conversation about cannabis and computers - combining plants and technology to make the world better.
Cannabis and computers are a powerful blend. The Lord, whom I define as the power that tells my heart how to beat and my lungs how to breath when I am asleep, created cannabis, the prayer and healing plant. Then He gave us the wisdom to create computers, to make us sit our behinds down and think…a divinely liberating combination.
Now is the time to use what divinity has given us, stop our whining, and get busy solving the problems at hand. We have hemp angels ready to help us.
I am Nayer and I am here to share hemp-based solutions available to us all in the Information Age.
Lorraine Hansbury, who wrote A RAISIN IN THE SUN reminds us that life is about responsible freedom. Free to learn what we need to know, and free to figure out what is the right thing to do next. Free to get help for our brothers and sisters addicted to crack and cocaine with the ancient healing African agent, Ibogaine. And for me personally, most importantly, free to responsibly smoke a joint when I want to.
The long-term benefits of combining cannabis with computers are too obvious to ignore. Cannabis helps free your mind, which is a good thing when traveling or sharing information on the web. It reduces stress and sometimes, even makes you laugh more. Stress free computing is superior to stressful computing. I've been on computers since 1977. I know a few things about this.
Anthony Robbins says in AWAKEN THE GIANT WITHIN that information is the commodity of kings. Computers with internet connections or even the wireless web gives us the information we need to legalize marijuana and Ibogaine. We should search the web to find and open the markets for hemp foods, medicine, building materials, fabrics, oils and other fuels.
Currently we are building houses with staples and wood wondering why they fall apart. The reintroduction of hemp building materials into the marketplace can occur concurrently with stronger building codes and more sturdy designs.
Reading is key to success. So let's start our journey with a tour of some of the leading authors on the web and an overview of some of their powerful works.
AUTHORS AND THEIR BOOKS ON THE WEB
Four of my favorite legalization authors include Peter McWilliams, Jack Herer, Chris Conrad and Dana Beal. For a comprehensive list go to amazon.com and type in marijuana or ibogaine into its search engine to get the skinny.
A wonderful writer, Peter McWilliams, who recently passed wrote a great book called 'YOU CANT AFFORD THE LUXURY OF A NEGATIVE THOUGHT". Building on that theme, we can't afford the luxury of being stupid any more. Personally I think the stress from the government persecuting Peter at the end of his life for his marijuana usage and writings cost us this prolific writer. Stress kills and medical marijuana reduces stress. The feds broke into his house, took his business and destroyed his records. Kind of like what they did to Sister Somayah. He worked with a brother named Todd McCormick, another great hemp warrior.
A gift Peter left is many of his books on line for free. In his book ''AINT NO BODY'S BUSINESS IF YOU DO he writes in the overview
"THIS BOOK IS BASED on a single idea: You should be allowed to do whatever you want with your own person and property, as long as you don't physically harm the person or property of a nonconsenting other.
Simple. Seemingly guaranteed to us by that remarkable document known as United States Constitution and its even more remarkable Bill of Rights And yet, it's not the way things are.
Roughly half of the arrests and court cases in the United States each year involve consensual crimes-actions that are against the law, but directly harm no one's person or property except, possibly, the "criminal's."
Hemp angels at No Jail For Pot have dedicated their site to Peter McWilliams's work. Visit them and sign their declaration.
Long time hemp angel warrior Jack Herer has also placed the text on line of the hemp bible he wrote, The Emperor Wears No Clothes or as I call it, "The Feds Are Butt Naked."
Jack Herer, who is instrumental in the creation and implementation of California's Prop. 215 reports "1998: One in three Americans, approximately 90 million citizens, have now tried it (marijuana) at least once, and some 10-20% (25 to 50 million Americans) still choose to buy and smoke it regularly, despite urine tests and tougher laws." (Chapter 14 MORE THAN SIXTY YEARS OF SUPPRESSION). If you can afford it, buy the book. If you can't, or would like to make a donation, he has the words on line at his site. Jack also has on his site the California Hemp Initiative, the 1938 Popular Mechanics article of Hemp, hemp products and books.
Chris Conrad's book, HEMP-Lifeline to the Future is another great reference book. Hemp for Health,:The Medicinal and Nutritional Uses of Cannabis, Shattered Lives:- Portraits From America's Drug War and Human Rights & the US Drug War are his other books. Chris Conrad also offers for sale on his site the Dana Beal's Ibogaine Story, Jack Herer's book The Emperor Wears No Clothes on which he was an editor and designer, and other truth establishing works.
Dana Beal is a hemp warrior haven in lower Manhattan. Dana's been an activist since the 1960's and one of the team to introduce Ibogaine into the national crack cocaine addiction dialogue. I strongly recommend his work IBOGAINE THE UNTOLD STORY that gives hope based on results to junkies and their families. Having sponsored New York City's May Day celebrations for decades, (which evolved in the international celebration that we celebrate today - the Million Marijuana March & Rally) Dana and his organization CURES-NOT-WARS.org is still leading the way to using plants to solve our problems.
HEALTH
HOW MEDICAL MARIJUANA WORKS -
STRESS KILLS, MM REDUCES STRESS -
Many traditional doctors will tell you that stress is a leading killer in this country. It's a cause and effect thing. Remove the cause, and the effect disappears. "Stress" + "Medical Marijuana" produced 7.800 entries at Yahoo's search engine.
The same part of medical hemp that makes you laugh, removes the stress that is at cause for many types of illnesses. Go to www.amazon.com and you'll find many books on the healing power of laughter. They also have hundreds of books on Marijuana and a few books on Ibogaine.
Some medical professionals are reporting that over 80% of all illnesses are in some way stress related. Medical marijuana works because it reduces stress, a leading cause of illness.
Marijuana also helps you laugh more. Much has been written on the healing effects of laughter. Norman Cousins wrote about it extensively in ANATOMY OF AN ILLNESS AS PERCEIVED BY THE PATIENT. Laughing is food for the immune system. By making available stress reducing marijuana, many illnesses, including asthma, arthritis, glaucoma, multiple sclerosis, computer injuries, and drug side effects like those suffered by people with cancer and aids, can be reduced.
Ibogaine Therapy is a combination of psychoactive substance (Ibogaine) used in an African initiation ceremony combined with proven therapeutic techniques. It takes people back to their emotional roots, with a therapist, to seek and solve the cause of the addiction. Everybody knows that the way to solve a problem is to deal with its cause. No cause, no effect.
I was thinking about Harriet Tubman as she entered the 20th Century a hundred years ago? We were on our way to freedom then. I thought how ironic that even though slavery had been abolished, hundreds of thousands of people are still in slavery, as prisoners jailed over plants, either marijuana or Iboga plants, that grow from the Lord, the source of all life. No Jail For Pot has a declaration worth signing to end prison terms for marijuana.
SICKLE CELL
I heard a phone conversation a couple of years back between Sister Somayah and a woman with sickle cell in Atlanta. Both women acknowledged that all the long-term survivors they knew used medical hemp as part of their lifestyle.
If stress is at cause for sickle cell crisis, then it makes sense that using medical marijuana would help calm the cells, helping them return to normal. We need to listen to our long term survivors instead of pumping them with heavy drugs in an effort to keep them silent so that big companies can sell drugs.
The web is a valuable tool in fighting ignorance regarding sickle cell and other life threatening illnesses. The detailed descriptions found in cyber space reveal the hidden agenda of the traditional medical community, making money.
The following article is from Yahoo News with notes in all caps concerning the resent call for stem cell transplants to deal with sickle cell. Many doctors have become business people, leaving the sick to die from red tape and bills.
By MARYCLAIRE DALE, Associated Press Writer
PHILADELPHIA (AP) - A group of French doctors said Sunday they believe they can cure children with severe sickle cell disease through stem cell transplants without risking serious complications or death.
THE RESEARCH PARTICIPANTS HAVE ALREADY RISKED DEATH.
ARE WE TO BELIEVE THAT THE QUALITY OF THE STEM CELLS SUPERCEDES THE QUALITY OF THE BLOOD SUPPLY, LIKE WHAT HAPPENED WITH AIDS. WEST NILE VIRUS IS ALREADY IDENTIFIED IN THE COMMERCIAL BLOOD SUPPLY.
AND SINCE BEING IN THE HOSPITAL IS THE 4TH LEADING CAUSE OF DEATH, ACCORDING TO BOTH THE CDC AND CHICAGO TIMES, IS THIS OPERATION, WHICH MAY OR MAY NOT HELP, A NECESSARY RISK?
The researchers, who have performed 69 transplants since 1988, reported an 85 percent disease-free survival rate — and even better results since revising their mix of anti-rejection drugs in 1992.
WHAT ARE THE SIDE EFFECTS OF THE DRUGS?
WHAT ARE THE ADDITIONAL RISK FACTORS?
WHO WERE IN THE 15% OOOOOOPS OPERATIONS?
Six patients died in the earlier phase — four after rejecting the new stem cells — but there were no deaths in the last 30 transplants, said lead researcher, Dr. Francoise Bernaudin of The Hopital Intercommunal de Creteil outside Paris.
REJECTING THE NEW STEM CELLS? THEY DON'T KNOW REJECTION SIGNS BEFORE THEY PUT THEM IN?
The findings, which have not yet been published, were presented Sunday at the annual meeting of the American Society of Hematology in Philadelphia.
THIS ANNOUNCEMENT WAS MADE BEFORE THE RESEARCH IS EVEN PUBLISHED.
"It's going to change the way we treat individuals with this disorder," said Dr. Ronald Hoffman of the University of Illinois, the society's president. "If they're truly cured ... they're going to be freed of the consequences of a chronic disease."
THIS PROCEDURE IS DONE ON CHILDREN. THE SUBJECT NOT CAPABLE OF MAKING THEIR OWN DECISION TO RISK THEIR LIVES IN AN OPERATION WITH A 15% MORTALITY RATE.
Sickle cell disease is an inherited blood disorder that affects about 70,000 Americans, most of them black.
Researchers are pursuing several treatments for sickle cell disease, including gene therapy, drug therapies and stem cell transplants.
MEDICAL MARIJUANA IS AN EFFECTIVE, NATURAL TREATMENT FOR SICKLE CELL DISEASE. BASED ON RESULTS IT WORKS. GENE THERAPY, DRUG THERAPIES AND STEM CELL TRANSPLANTS ARE HIGHLY INVASIVE, RISKY, WITH QUESTIONABLE BENEFITS, LIKE CURE THE DISORDER AND CREATE ORGAN DAMAGE FROM THE DRUG TREATMENT.
The disease prevents the blood from carrying enough oxygen and nutrients to the heart, brain and other organs. Patients often suffer chronic, painful conditions including kidney and lung damage and are prone to heart attacks and disabling strokes.
MEDICAL MARIJUANA HELPS THE BLOOD CARRY OXYGEN AND NUTRIENTS TO THE HEART, BRAIN AND OTHER ORGANS. BY REMOVING THE CAUSE OF THE CRISIS (A LACK OF OXYGEN AND NUTRIENTS TO THE POINT WHERE IT CAUSES CELLS TO CHANGE SHAPE - SICKLE), THE EFFECT, THE CRISIS, HEALS.
Most sickle cell patients used to die in childhood, but better treatments now enable them to live into their 40s and 50s. However, doctors have been frustrated in their attempts to improve the patients' quality of life.
THE MEDICAL COMMUNITY IS TAKING FULL CREDIT FOR LONG TERM SURVIVORS. TAKE A POLL OF LONG TERM SURVIVORS YOU KNOW AND ASK THEM IF THEY SMOKE MARIJUANA.
"Maybe if a new drug appears which seems efficacious, we will stop again, but for the moment, stem cell transplant remains the only treatment offering the cure," Bernaudin said.
WHAT ABOUT THE OLD EFFECTIVE NATURAL PLANT, HEMP. IT'S EFFECTIVE, LOW COST, AND IF ALLOWED IN REGULAR COMMERCE, AN EFFECTIVE GOVERNMENT INCOME TOOL, I.E. TAXED AT 20-25%
ARTHRITIS
Before I begin this section, let me give you a little background on me. I'll be 50 years old this year and I've been smoking hemp since I was 13. I stopped once for 7 years just to prove to myself I could, and seven years and one day later began smoking hemp again.
I put "Arthritis"+"Medical Marijuana" in my Yahoo search engine produced over 8,000 references. Osteo Arthritis is caused by wear and tear on the joints and nerves, like how you move your physical structure from the computer monitor, to the data input paper to the keyboard and back. These small shifts in physical posture created enough wear and tear on my joints and nerves in the 80's that I developed osteo arthritis. Then I started smoking again.
Hemp relaxes the body so there is less tension that produces nervous twitching and moving when computing. By reducing the painful symptoms of computer induced osteo arthritis clearer thought occurs.
But it got even better. When I was able to handle the pain via medical marijuana, I was able to create with my friend and smoking partner Bernie Hirschenson an effective solution to the problem that totally healed my computer injuries within 30 days - that was 12 years ago. This innovation, patented as CompUrest is being made available as HempUrest, made from hemp products. My soon to be husband, Sherwood Akuna, is in the process of designing and making one for Sister Somayah.
When I first let Sister Somayah use my CompUrest she wrote me and said "I could write so comfortably the words would just flow from my hands...and before I knew it I had finished the project and my finger and wrist joints were free of discomfort. For me with Sickle Cell anemia....pain is a common thing. so I NOTICED.... NO PAIN.... after using your CompUrest.. and you can quote me on that."
HempUrest simply places a comfortable, supportive hunk of hemp under your computer keyboard and extends comfortable support from your fingertips to your shoulders when you are computing.
FOOD -
SEASON YOUR WEB EXPERIENCE WITH VERIFIABLE TRUTH
Go to a search engine and type in "Food"+"Marijuana". Yahoo has a list of 138,000 pages on the subject. "Hemp Seeds" + "food" produced almost 2,000 entries. If you can get your hands on some, hemp seeds in a salad are a great and easy way to go. Check out the site WorldWideSeeds. Of course for the best byte of food on the net go to FoodStop.com for fine soul food from all countries recipes.
ENVIRONMENT
BUILDING MATERIALS
At abouthemp.com - "You can build a house with hemp. TToday it is being used to produce caulking, cement, fiberboard, flooring, insulation, paneling, particleboard, plaster, plywood, reinforced concrete and roofing. The hardened material is resistant to rotting, rodents, insects and fire. It is many times lighter than cement and provides both thermal and sound insulation. Concrete pipes reinforced with hemp fiber cost less than one third the price of conventional polypropylene (a material similar to plastic) reinforced concrete pipes and have greater flexibility and resistance to cracking. Fiberboard made from hemp is twice as strong and three times more elastic than fiberboard made from wood. Because of its superior strength and flexibility, it is resistant to cracking and breaking and therefore excellent for areas susceptible to hurricanes, tornadoes and earthquakes."
FASHION
Anything fabric can do, hemp can do better. Go to your search engine and type in Hemp Fabric. I found a list of 60 companies offering products. On my ergonomic HempUrest, we will be using Hemp Fabric as a comfortable covering material.
Also check out Hemp jewelry, cosmetics, shampoos, oil, hair grease, etc.
TRANSPORTATION
HempCar is a site on the hemp fuel auto that uses environmentally safe hemp fuel. Their web page has a list of where the car will be.
PAPER
It's time to stop cutting down our air supply to have paper to print on. Hemp paper is stronger and lasts longer. Chris Conrad's book has a good section on hemp paper, even an explanation of how to make your own. A web search will reveal the short list of companies selling hemp paper now like www.rawganique.com
MANAGEMENT
ANGER MANAGEMENT
There is an anger management technique I use called 'sedate the animal so that the spirit can soar.' Consume some hemp, pray, and then meditate. When you hit a joint, blunt or pipe, say the name of your creator as you inhale, and repeat it when you exhale the smoke. Then get on the web and communicate with someone. Smile throughout. It's tough to shoot a gun, use a computer and smoke a joint at the same time.
One quick thought on peace in the Middle East. Use the Internet to research the situation. We need to send the great Jamaican American man, Colin Powell back. This time he should have about 10 tons of medical grade hemp per hot spot. Have cross-cultural smoke ins where people can discuss and implement their non-violent solutions for peace. They can post their ideas on the web for leaders and others to read and implement. Peace On Earth..
LEGALIZE AND TAX AT 15-25%
God Bless NORML, and their recent ad campaign quoting the new mayor of New York City saying on the election trail. "The ads feature the mayor responding to the question of whether he had ever tried marijuana by saying: "You bet I did. And I enjoyed it." The quotation comes from an interview the mayor gave to New York magazine last year."
We need to stop electing hypocritical politicians who do not have the best interest of the people at heart. If cities and towns could legalize marijuana and tax it at 15-25% we would see a lot of money available to improve the quality of life.
For example, we all saw either live or on tape of the buildings that fell in NYC on 9-11. The Natural Resources Defense Council reports that the dust from the falling World Trade Centers was as toxic as drain cleaner and could lead to many long-term health care problems. We're going to need money, research and services to fix this problem.
Computers are great legalization tools at our disposal. Many government misinformation campaigns are being cut down in their tracks due to the free flow of information on the Internet. If pot were legal, it would cost about $100 for a good ounce. Which means that the government would collect $25 on every ounce of marijuana sold. You see the type of revenue I'm talking about. Even if most of us grow our own plants, we are still going to pay for premium from time to time. True power to the people.
The Marihuana Tax Act of 1937 is in place. We just need to modernize and implement to create cash flow where there is now cash crisis. Imagine.
PARTICIPATE
True power is worthless unless it is used for the highest good. You've got to participate. Join and support legalization organizations and publications. Spread the word at rallies, marches chat rooms and web pages. Publish your truth and stand on street corners passing out flyers if that is your style. Save the trees and use hemp paper. Make a web site publishing your findings. Yahoo's Geocities has free web sites and the great community YaHooka. Godaddy.com has websites at low rates.
Please. Use hemp if it fits you, get on a computer, write, draw and/or get on the Internet. Go to your favorite search engine (mine is Yahoo) and type in Marijuana or Ibogaine or whatever your passion is. Stay informed and go to Pot-TV , Cannabis News, Richard Davis's the Hemp Museum for a 'ties it all together' vision, High Times magazine, wherever your heart leads you.. And while you're on the web, check out the high tech art community AudArt.
This drug war, which is really a war on the people, can be won on the web with truth. Keeping drugs illegal is how the government finances our bullies. It's time to take our power back using the plants and technology available to us..
Get into chat rooms and talk about Marijuana and Ibogaine. Join legalization organizations and get on their mailing lists. Make a friend who you don't have a clue what they look like, nor do you care. If you are computer literate, share this sacred knowledge with those who are not. I've put up my training notes.
Read all you can on Ibogaine and Marijuana, and anything else you are interested in. Like Niro Markoff Asistent's story of how she healed herself from AIDS in the 1980's in her book WHY I SURVIVE AIDS. Connect with others in your community doing good works by e-mail and find out how to coordinate via the web to enrich everyone's lives.
As people sit or stand in front of a computer screen, connected to the world, some stoned, some former addicts healed by Ibogaine, we will each have an opportunity to think before we speak, send love before we act, and laugh through the best of times and the worst of times.
SISTER SOMAYAH AND ME
AT SOMAYAH'S L.A. HOME
ENJOYING OUR BITCH'S BREW
(1 Tbsp. Hemp Seed Oil In Strong Cup Of Coffee)
SISTER SOMAYAH AND NAYER
ENJOYING OUR MORNING BITCHES BREW
One of the greatest gifts I ever received in my life was from the great hemp warrior Dana Beal. Back in 1998, when I left New York to go to L.A. I decided to stay. Since I had been working on the rally in New York since the early-mid 1990's I e-mailed Dana and told him I wouldn't be back. He said no problem, there was a rally in Los Angeles and I should call Sister Somayah. I've learned so much from her.
I wish someone would make a real movie about Sister Somayah's historic journey to freeing herself and hemp at the turn of the century. Talk about a modern day Harriet Tubman, talk about Sister Somayah. She served the U.S. government in the military, to the best of her ability, managed her sickle cell with the ancient wisdom she inherited from her father of medical marijuana and sickle cell, and is helping others be free. She was recently awarded the right to grow plants from the court system. Her information is posted on her website www.geocities.com/sistersomayah
We need to pay attention to what Sister Somayah and her team are teaching us about Sickle Cell and medical marijuana. Researchers and fundraisers need to come forward and document her work. This information needs to be applied to all illnesses we are dealing with that could use an effective therapy, like World Trade Center Cough. I've posted my environmental notes.
IN CONCLUSION
Two great men have given us dynamic guidelines to use to live a good life. Albert Einstein and Dr. Martin Luther King.
Einstein's MESSAGE FOR POSTERITY is confident that as we deal with the problems at hand and solve them, we will experience a "level of proud and justified superiority."
Dr. King in his I HAVE A DREAM speech talked about a table of brotherhood where the sons of former slaves and the sons of former slave owners sat. The table he was talking about is a table with a computer on it, and intelligent people around it. And to that imagery I would like to add that everyone who wants to is enjoying their own joint.
Free at last, free at last, thank God all mighty, we are free at last. Excuse me now, it's time to light up.
By: J. Nayer Hardin
Computer Underground Railroad
For More Information Contact: Sister Somayah:
323-232-0935
Sister Somayah Kambui


Copyright © 1999-2007
by HempIsHep
All rights reserved.
Revised: 24 Sep 2008 11:58:48 -0700 .