Crescent Alliance Self Help For Sickle Cell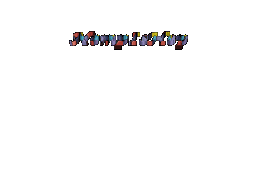 Pain management and symptoms of substance dependence
among patients with sickle cell disease.

Lusher J, Bevan D, Telfer P.

Department of Psychology, London Metropolitan University,
Calcutta House, Old Castle Street, E1 7NT London, UK.
[email protected]

Concerns about dependence on prescribed analgesia may compromise pain management, but there was previously little reliable evidence about substance dependence among patients with sickle cell disease (SCD). We conducted in-depth, semi-structured interviews with SCD patients in London, UK, to assess DSM-IV symptoms of substance dependence and abuse. Criteria were applied to differentiate between pain-related symptoms, which corresponded to the DSM-IV symptoms but involved analgesics used to control pain, and non-pain-related symptoms, which involved analgesic use beyond pain management. Pain-related symptoms are informative about how the pattern of recurrent acute pain in SCD may make patients vulnerable to perceptions of drug dependence. Non-pain-related symptoms are informative about more stringently defined dependence on analgesia in SCD. Inter-rater reliability was high, with mean Kappa coefficients of 0.67-0.88. The criteria could be used to assess analgesic dependence in other painful conditions. Pain-related symptoms were more frequent, accounting for 88% of all symptoms reported. When pain-related symptoms were included in the assessment, 31% of the sample met the DSM-IV criteria for substance dependence, compared with only 2% when the assessment was restricted to non-pain-related symptoms. Qualitative analysis of participants' descriptions of analgesic use showed that active coping attempts (attempts to anticipate pain and avoid hospital admissions) and awareness of dependence were themes in descriptions of both pain-related and non-pain-related symptoms. Seeking a more normal lifestyle and impaired activities were themes associated with pain-related symptoms. Psychological disturbance was a theme associated with non-pain-related symptoms. The implications are for more responsive treatment of pain in SCD and greater awareness of how patients' pain coping may be perceived as analgesic dependence. Further research could examine ways that pain-related and non-pain-related symptoms of dependence may be associated with other pain coping strategies and with the outcomes of treatment for painful episodes in hospital.

PMID: 12948577 [PubMed - indexed for MEDLINE]
Sickle cell disease patients and patient-controlled analgesia.
Pain Relief Unit, King's College Hospital, London.

Sickle cell disease (SCD) is one of the world's commonest hereditary disorders. Painful episodes are the overriding manifestation. SCD pain is largely opioid-sensitive and, in severe cases, adult patients warranting hospitalization often need parenteral opioids. Pain is essentially subjective and is often best controlled by patients themselves. This study looks at SCD patients' perceptions of self-administering parenteral opioids. Using a mainly multiple-choice questionnaire and a focus group interview, data were gathered from 40 adult SCD patients during hospitalization over a 4-month period. The study was approved by the local research ethics committee and the lead clinicians in both the pain and hematology departments. All patients had past opioid-experience for acute pain. The majority (65%) had previously used PCA diamorphine in addition to other opioids. The findings demonstrate that SCD patients perceive the main benefit of PCA to lie in its potential to restore their control over pain relief while in hospital. Other perceived advantages over nurse-administered analgesia included better analgesia accessibility, quick pain relief and relative independence from staff. Patients identified that realization of PCA's full potential is being limited by ineffective analgesic regimens, analgesic side effects and technical shortcomings. Patients found the main disadvantages of PCA to relate to nursing care issues including restrictions placed upon patients' ability to exercise choice and much reduced direct nurse contact. The implications for nursing practice and management involve addressing these patients' concerns through staff training, improving patient-staff communication, inputting resources and further research.
Click on Pot-TV.net for
Sister Somayah's Interview
Thank you Hemp Angels - Hemp Helps Deal With Sickle Cell
Your Sister Smayah
HARVEST TIME
Did you ever notice
how the police usually show up
at harvest time?
YEP!!!
IT'S THE DEA THIS TIME THOUGH
The D.E.A. did many home invasions on Sister Somayah just when her Nigritian Keif hemp crops were in full bloom.
We've all seen news photographs of police in the mountains carrying these big hemp trees? They are doing it in the city too.
2003 was another year when the police came to Sister Somayah's house to collect her crop at harvest time. Sister Somayah is known for growing 4 crops per year in Los Angeles, one block from the Coliseum. Nigritian Keif is the name of the hemp plants that Sister Somayah grows.
On March 18, 2002 Sister Somayah was found not guilty on all 15 counts of hemp charges. The L.A.P.D. was told hands off by the court. All summer the helicopters flew over her backyard, possibly to see how the plants were coming. So this year the D.E.A came in.
On Thursday, October 8, 2003 Sister Somayah called and said she was the victim of a home invasion by the D.E.A. They pulled guns on her, took her hemp plants, her medicine, and put her in jail for about an hour and a half. She said the officers who drove her home gave her a hug. Of course they did. They harvested the best backyard crop in Los Angeles.
It was the day Tommy Chong went to jail for selling pipes on line. Thank the Creator that Tommy is free today. In balance, it was the day before Rush Limbaugh, who had called repeatedly for the conviction and incarceration of drug users, confessed his addiction to and large purchases of prescription drugs. We live in interesting times.
Sister Somayah is home. She has reclaimed her plants from the D.E.A., saved her home, settled the insurance claim for the L.A.P.D.'s theft of her plants and continues to pray. Since she doesn't sell what she grows, she has to manage all she's doing on her Veterans Benefits check, which is small. She is part of a cooperative effort within the Nigritian Keif Society, a society of ultimate users, the only affirmative defense under the controlled substance act.
Nigritian Keif, hemp, is an effective remedy of choice. Sister Somayah has already more than doubled her life expectancy using medical hemp. He decades of research have been destroyed by various police raids, yet are being reproduced and updated all the time.
The D.EA. took her computer so if you need to reach her, call her at 323-232-0935. Her e-mail is still [email protected] . She has been fighting this 'free the holy hemp' battle for decades and could use some help right about now.
Tell the new California governor to come to Sister Somayah's aid.
BALANCE THE BUDGET WITH HEMP TAX REVENUES
Open the commerce gates to hemp, Nigritian Keif products, California's number one cash crop, and balance the budget with the tax revenues.
Hemp has already been voted legal via Prop 215, which Sister Somayah was instrumental in getting voted in.
The governor should stand up against the federal government and let the will of the people supersede the will of the government. We can solve our own problems by taxing our hemp crop.
Free the people from the oppression of the federal government and balance the budget. Let the healing, jobs, businesses and environmental solutions flow.
Hemp should not have to support Prison, Inc. any more (another great savings.).
EAT YOUR SEEDS &
DRINK YOUR OIL
For more information on hemp seeds:
CONTROVERSIAL.......yet HISTORICAL.........
Greetings...
My name is Sister Somayah Kambui. I am a visionary for my family and my heritage.
My home, a 1926 built, split level red brick duplex, is under seige and I intend to fight to keep it.
I have sought recognition for my work and home as a sanctuary for people living with SICKLE CELL ANEMIA/DISEASE. My home was considered for restoration through the Los Angeles Cultural Affairs Historic Landmark/Restoration Society. Legal matters hindered me from pursuing the offer, however now that I have been exonerated and reinstated, I will continue the pursuit.
SICKLE CELL DISEASE is a genetic anomaly of the hemoglobin causing pain and death. My home has served as a sanctuary for people living with Sickle Cell Disease to be taught or to learn how to save their lives and the lives of those they care for, directly affected by Sickle Cell Disease.
There is no other such home in the Nation with the vision I have for the CRESCENT HOUSE, which is the downstairs duplex.
I reside upstairs and grow MEDICAL MARIJUANA in the rear yard-garden......and that is the CONTROVERSY.
COMPASSIONATE USE ACT 1996 is the State law of California to protect seriously ill persons such as those with Sickle Cell to have the right to obtain, use and consume cannabis for medicine.
The CRESCENT HOUSE is located in the City of Los Angeles. Though it has been a long tough battle and challenge to continue our work and to stand firm on our convictions that we are FREE and commissioned to study and live our lives to eradicate the life threatening complications and violent episodes of pain, of sickle cell disease.
I face a dog bite judgment against my home for 50,000 dollars. My home is appraised for 270k, just recently. However, the court battles and numerous vandalism of my home caused me to be unable to pay the dog bite judgment.
However, I feel that with a modest grant or no interest loan for about $25,000 dollars, i can make repairs to my home, and make it presentable to invite tenants for more income.
I also press seed oils downstairs in the Crescent House, so as to provide the products that help to eradicate the suffering of Sickle Cell. The Crescent House serves as a refuge for my people to come in and rest and eat and restore their strength and health...WITHOUT dangerous drugs, and under the guidance of responsible medical and healthcare professionals.
The agriculture is strictly for my own personal use. I do not dispense marijuana to the public. My medicinal plants are the statement that STATE LAW is intact. That the voters vote means something.
The other vision. To grant the Crescent House voter poll status, so that the entire neighborhood can see their vote working for them and their community.
Are there any sources I can tap to help me achieve my vision for the legacy I have earned and held fast to?
Thank you...
Sister Somayah Kambui
824 West 40th Place
Los Angeles, CA 90037
323 232 0935
ITS WACUMILA Time!!
Walk Away Compassionate Use Moratorium In L.A. (W.A.C.U.M.I.L.A.)
CLICK HERE FOR LETTER TO DIANE WATSON
FARMERS' INSURANCE GROUP has declared WAR on CALIFORNIA PROP 215 VOTERS!!!!
Farmers' Insurance Group/Fire Insurance Exchange representative wrote: "May of 2001...the U.S. Supreme Court, the highest Court in this country, when it held that California could not create any exception to the controlling federal drug laws. (U.S. v Oakland Cannabis Buyers' Cooperative (2001) 532 U.S. 483.)
This amounted to a specific ruling that this issue falls under the Supremacy Clause of the United States Constitution. [The same constitution that says we have a right to life, liberty and the pursuit of happiness]
Federal law does specifically and comprehensively regulate the possession of marijuana under any and all circumstances, which in turn makes it beyond California's power to attempt to create exceptions to those regulations."
Jeff Spurlock, Knapp Law Firm, LLP Farmers' Insurance Group, in their latest denial letter to Sister Somayah's claim for damaged personal property, declared that Prop 215 is an illegal law and therefore it is AGAINST FEDERAL LAW to possess and cultivate marijuana, and therefore are DENYING her claim for the damaged Nigritian Kief plants returned to her by the L.A.P.D. under a Court Order standing since 1998.
The Claim for Destroyed Personal Property rose out of the 2 raids upon Sister Somayah's home and home residence for the Crescent Alliance Self Help for Sickle Cell, a self help organization advocating that Cannabis be included in Sickle Cell research. Sister Somayah's personal Nigritian Kief was seized and then returned after the trial, but returned destroyed.
We mention 3 occurrences in the end....its an opps after "returned destroyed". OPPS! A 3rd occurrence Sept. 26, 2002; just 6 months after her acquittal the L.A.P.D. Narcotic Unit yet raid the Sister again! She and her brother, R.W. Akile, were arrested and released after 4 days in jail, all charges rejected by the District Attorney's office, twice!. Her property has not been returned from the September 26th occurrence, but FARMERS' INSURANCE GROUP has decided to combine all 3 occurrences into ONE BIG DENIAL!!!
For more information on insurance companies and medical marijuana: http://www.cannabisnews.com/news/thread2784.shtml
Sister Somayah simply is asking Farmers to help her recover for her destroyed personal property, i.e. Nigritian Kief medicine for her Sickle Cell pain. The Farmers' rep (Jeff Spurlock) holds to the notion that the Oakland Cannabis Buyers Club ruling RESCINDED California law! How absurd!!
Such obvious evasive steps away from the Fiduciary Responsibility on the part of Farmers' Insurance Group, to make good on the policy(s). Each occurrence is covered separately.
The 3 occurrences have all been combined together for one decision.
Hmm
A Denial is NOT to be IGNORED.
Sister Somayah has vowed a 10% Tithe to the WACUMiLA (Walk Away Compassionate Use Moratorium in Los Angeles).