Crescent Alliance Self Help For Sickle Cell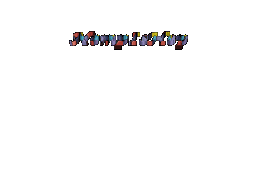 Parents Healing Notes
Message For
Parents of Children With Sickle Cell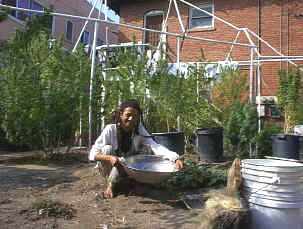 I am Sister Somayah Kambui and I have more than doubled my life expectancy with Sickle Cell by using medical marijuana. I'm working on being 100 years old.

I have been living with sickle cell and managing my crisis episodes using medical hemp. I know other long term Sickle Cell survivors who also use medical hemp.
This page is a shout out to the parents of children with sickle cell. My father use to grow it for me as a child, because he knew that medical marijuana helped manage sickle cell. He was right.
Now that the court drama is over, I am focusing my attention on specific applications of medical marijuana in the health and healing process of sickle cell and other circumstances medical hemp solves.
Are you able to let go and
take time out for yourself
to save your sanity?
Are you going prematurely gray? (smile)
Keep your chin up.
Now let me ask you a question or two. And be honest!
Wouldn't it be nice to be able to sleep through the night for a change? How about hospital admissions?
Do you dream of the day when you will not have to take your child in anymore?
For you veteran parents, don't you wish for the day when you no longer have to try so hard to convince E/R doctors to give your child enough pain medication to ease his bone pain?
Don't you long for the day when she can go to school for a whole semester for a change? And don't you wish you did not have to give him those deferral shots every day?
Who do you trust? Who do you talk to about your own pain? Are you still crying in the middle of the night when no one can hear?
The suffering is not necessary!!!!!
The revolving door syndrome cycle has been broken.
Here's some of my recommendations.
No more dairy...no more dead animal meats. no refined sugars. I found a great article on Nutrition and Sickle Cell . It has a list of foods recommended for healing. http://www.recipenet.org/health/articles/sickle_cell.htm
Make milks with seeds and nuts.
Eat live foods that are rich in green and naturally colorful!!
Sweeten with herbal stevia or grade B maple syrup.
Chlorophyll prevents blood transfusions....builds hemoglobin.
Essential fatty acid oils like rich in Omega 3,6 & 9 rebuilds and fortifies blood cells and feeds hemoglobin. Eat foods rich in globulins.
Hemp seeds differences
Look it up... study... don't go for the okeedoke..
Drop me a line and tell me about your own experiences. It makes mine so much easier to bear talking with someone else who can relate.
Click on the photo below to send me an e-mail.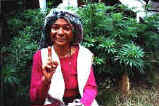 Let's talk soon...

Good luck and know you are not alone
NIGRITIAN KIEF SOCIETY COOK BOOK :
Remedies and Prevention of pain and complications of sickle cell disease
Call Sister Somayah Kambui!
She can tell you how to live and get a new lease on life with her life essential recipies!!
Sister Somayah is a Sickle Cell Survivor
If you have any information to share
about being either a sickle cell survivor,
or
how you use medical marijuana
as part of your health therapy
e-mail your story to be part of the research
[email protected]
For More Information Contact: Sister Somayah:
323-232-0935
Sister Somayah Kambui


Copyright © 1999-2007
by HempIsHep
All rights reserved.
Revised: 24 Sep 2008 11:58:49 -0700 .