Crescent Alliance Self Help For Sickle Cell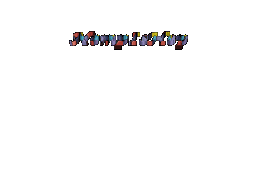 Los Angeles
Global Marijuana March
2008
May 3th, 2008
MEET UP AT CRENSHAW & ADAMS
PRESS CONFERENCE & GATHERING
11 A.M.
PROCESSION
12 NOON - 2 P.M.
MARCH UP CRENSHAW 1 P.M. SHARP
ARRIVE AT
LEIMERT PARK
VERNON AVE & CRENSHAW
@ 4 P.M.-5 P.M.
COMMUNITY GATHERING
MARCH ARRIVAL TO DARK

JOKE'N & TOKE'N COMEDY SHOW!!
BRING YOUR OWN PLANTS TO WALK WITH
.....BRING YOUR CANDLES, FLASH LIGHT,
OR OTHER GLOW YOU WISH TO USE (smile) ..
Music, Speakers, & Good People
to Get to Know or Get to Know Better....
Let us all be good to one another
no alcohol....no haters....please
or call 323-232-0935
CLICK HERE FOR
GLOBAL EVENTS FLYER
or call 323-232-0935
SISTER SOMAYAH KAMBUI
EVENT
PRODUCER
ACTION FOR COMPASSION
WALK, MARCH, TEACH-IN, PROTEST, CONCERT, CONFERENCE, EXHIBITS
Stop the Cannabis Arrests!
Come out and learn how to grow 200 pounds of marijuana for your own medicinal use including its use as a food product.
Hear from the most learned experts on growing, processing, and selling cannabis products in the legal market.
Learn about the opportunities in Cannabis agriculture.
hemp IS CREATING A NEW sound. THIS ANNUAL GATHERING OF HEMPED MUSICIANS IS A DEEP EXPRESSION OF THE NEED TO Free the Holy Herb.
Come meet

"Hemptors"

Doctors Who Are Available To Discuss
Medical Marijuana Certification In California
Prop 215
The Will of the People
being over run by
The Will of the Government
When you come to the events
sign the guest book
for more information
on how to obtain
California Medical Marijuana Certification
Herb Clinics
Ibogaine Information
TAKE A STAND FOR LEGALIZATION
OF HEMP AND IBOGAINE
Sister Somayah Says:
If you are on crack or cocaine - Get off your crackass

Demand Some
Ibogaine

And get to work legalizing hemp.
You don't need that other shiiiiiiiiiiiit
I B O G A I N E
Tabernanthe iboga-
images of the plant

"EAT YOUR SEEDS AND DRINK YOUR OIL"

Sister Somayah
GET UP STAND UP
SHOW UP FOR YOUR RIGHTS!
...For someone you care for
...Speak out for
someone you know
who needs the herb!
...Show up for any one
you may have lost
as a result of not having
medical marijuana
...BACK THAT ASS UP
with the knowledge because

THE TRUTH SHALL KEEP YOU FREE
March and Event Topics Include
Tribute to fallen and imprisoned hemp warriors and angels.
Winning court strategies:
How Sister Somayah was able to grow 200 lbs of medical marijuana in her back yard and be found not guilty on all 15 counts.
How you can obtain medical marijuana patient certification if you have a condition including sickle cell, cancer, aids, arthritis, asthma or other stress related illness.
Sickle Cell and Medical Marijuana
Medical Marijuana applications and therapies
Hemp Products
Hemp Seeds And Oils
Hemp Legalization Movement
Cannabis and Computers
Hemp Music and Art
(Add your ideas for hemp related topics)
Donations can be sent to
www.paypal.com
into the account of
[email protected]
BE FREE TO HELP HEAL YOURSELF
WHENEVER YOU WANT TO;
OR HAVE TEA
WHENEVER YOU PLEASE;
OR PROVIDE AN EFFECTIVE
SOLUTION FOR
CRACK/COCAINE
ADDICTION
WITH A NATURAL SUBSTANCE
Musicians
Poets
The truth about Hemp
Medical Marijuana Information
FREE ALL
POT POLITICAL PRISONERS
(You or someone you know could be next)
Hemp Products Vendors
Welcome
To Set Up A Table
People and companies
with hemp products to sell
are welcome to make a
pre-confirmed presentation.
Register to receive
your table and/or stage I.D. Number
Sister Somayah is a Sickle Cell Survivor
If you have any information to share
about being either a sickle cell survivor,
or
how you use medical marijuana
as part of your health therapy
e-mail your story to be part of the research
[email protected]
For More Information Contact: Sister Somayah:
323-232-0935
For More Information Contact: Sister Somayah:
323-232-0935
Sister Somayah Kambui


Copyright © 1999-2007
by HempIsHep
All rights reserved.
Revised: 24 Sep 2008 11:58:48 -0700