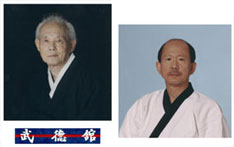 Founder Hwang Kee, Grandmaster HC Hwang


Mission 2000


History of Moo Duk Kwan


The Beginning of SooBahkDo


The Moo Yei Do Bo Tong Ji


Scientific SooBahkDo


Philosophy


Training


The Merit of Training Soo Bahk Do


Belt System


Promotion


Terminology


Principles


Etiquette


Wisdom


Basics
A must f or all members
U.S. Soo Bahk Do Moo Duk Kwan Federation Wiki
"an excellent communication tool that gives members access to the latest information, but also allows us to collaborate on federation goals, activities, projects, and committees"
-Ricky Diaz Jo Kyo
Get A Wiki FREE Account

Enter Vision Tour Photo Galleries
Kwan Jang Nim's
60th Birthday Celebration
In Korea 2007
Join The Celebration!
[Pre-Register To Attend]
Moment with the Masters
January 26-28 2007
Camp Oakridge
27222 Hwy-78 Ramona, CA 92065
(760)789-6980
Download Registration Forms here *multi-person discounts available
Get A Free Wiki Account For Full Access
South East Asian Leadership Seminar


in Canberra, Australia
21-24 April 2007


Moo Duk Kwan Soo Bahk Do Tang Soo Do Training courtesy of Various sources



Exercises


Stretching


Jaseh


Hyungs


Soo Gi


Hand Combinations


Jok Gi


Hand and Foot Combns


Foot Combinations


Il Soo Sik Dae Ryun


Ho Sin Sul


Ja Yu Dae Ryun

Moo Duk Kwan Soo Bahk Do Tang Soo Do Articles:



History of Karate (Japan version)


History of Karate (Korean version)


Brief History of Judo


Brief History of Arnis


The Fighting Side of Tang Soo Do


The Tang In Tang Soo Do


The Truth About Pyung Ahn Hyungs


The History of Bassai


Organizational Power within the Moo Duk Kwan


Asthma and the Martial Arts


Kung Fu Tonteis


Judo lessons


Arnis Lessons


How does one become a Blackbelt


Status of Promotion


Sparring Principles


Essentials of self-control


Principles of self-discipline
Tang Soo !!!


We hope that you find this web site interesting and helpful. Please let us know your thoughts, impressions, questions or perhaps in ways which we may be able to help you. Simply click on our e-mail address with your input. We will get back to you soon. Thanks for being a part of the Cluster E - LUZON Philippine Moo Duk Kwan Soo Bahk Do Kamsahamnida!!!! Maraming Salamat Po!!!! May this site makes the best of your MOO DO experience :-)