Main Page

Shingo Mama

Shingo Katori

Pictures

Breakfast!

SMAP

Japanese Stuff

O'Ha- Rock

Drama Special

Info

Links

Guestbook

Contact me
.
.
.
.
.
.
.
.
.
.
.
.
.
.
.
.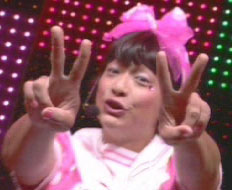 O'HA-!! As of this page being written, Shingo Katori has in fact come out with TWO cute and corny singles whose sales, unless you are seven years old, are based entirely on novelty. I'm actually not criticizing the musical value of them at all, since Shingo does a very good job on both the vocals and the entertainment value of the singles. They're actually really funny. Although I have the music videos and MP3s of the singles, I don't have either of the cds. However since I love you so much I uploaded the two singles in MP3 format onto this page. In fact, that's what this page really is - multimedia. As I find more space online and create better MPGs in smaller sizes, I plan to post pieces of episodes onto this page here. But as of now, all I have here are MP3s.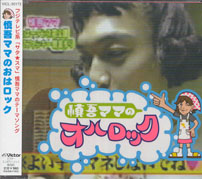 The Shingo Mama O'Ha-! Rock was the first single to be released. It went on sale of August of 2000, actually topping the charts. If I may mention here, often the popularity of a song isn't based on how often it's overplayed on the radio, but on how much people will imitate it or find it easy to get into singing at karaoke. O'Ha Rock was in fact released with dance steps! You can still find the dance steps animated out for you on this page at the Shingo Mama website. (Flash animated) See the single below:

Shingo Mama O'Ha Rock (MP3 format, 2.8 MB, 3:01 minutes length)

The lyrics are here. Translation is included.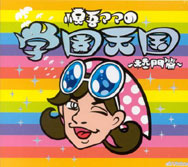 The next is called Gakuen Tengoku. This is the most recent Shingo Mama single, released in the summer of 2001. The translation of that is "School Paradise" and actually it's strangely catchy. For those of you who know a bit about Japanese music, this song was actually produced by Yasuharu Konishi from Pizzicato Five. Considering the impact that SMAP has on Japanese pop culture, I'm not particularly surprised, but it's interesting to know. See the single below:

Gakuen Tengoku (MP3 format, 3 MB, 3:21 minutes length)

The lyrics are here. Translation included. Sorry!

Also included on this page is the Austin Powers "Soul Bossa Nova" by Quincy Jones and His Orchestra. The reason is that during SataSuma when the Shingo Mama was introduced, the Soul Bossa Nova was played! So if you want a real feel for Shingo Mama, play his theme while looking at this page! I ripped this MP3 myself off the Austin Powers soundtrack.

Soul Bossa Nova (MP3 format, 2.5 MB, 2:45 minutes length)

It, erm, has no lyrics.

SMAP's "Orange" (No MP3. Lyrics and translation only.)

Thought I'd add this one in for good measure! Lyrics ONLY, with translation. Check back for more song translations as the summer goes on!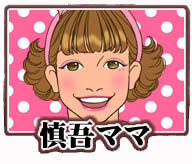 In the future, I hope to have some MPG format videos for you. Technically I have them in my possession; a few commercials, some PV music videos, and even a few SMAP videos to see what he looks like in person. However I have no space on Geocities, and though there is another place I can store them, they are large files and would take a ridiculously long time for anyone with less than a T1 connection to download. (I have a T1.) So, if you are interested, you are free to E-mail me privately if you want to download from me directly (we'll have to set up a time in AOL IM or ICQ. Alternatively, my suggestion is to download WINMX (PC users only, unfortunately) and type in "shingomama" and search for videos. Good luck to you, and wait for future developments here.