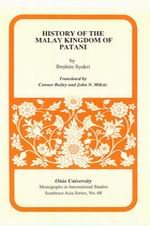 History Of Patani
Introduction
Chapter One
Chapter Two
Chapter Three
Chapter Four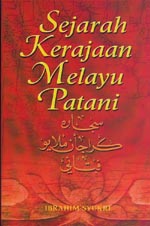 Sejarah Kerjaan Patani
Pesanan Ibrahim Syukri
Pengenalan
Bab Satu
Bab Dua
Bab Tiga
Bab Empat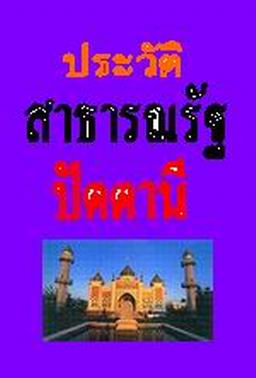 ประวัติปัตตานี
ข้อความจากผู้แปล
บทนำ
บทที่หนึ่ง
บทที่สอง
บทที่สาม
บทที่สี่
Others
The Queens Of Patani
Introduction
Organizing and arranging this Sejarah Kerajaan Melayu Patani (History of the Malay Kingdom of Patani) was a very difficult task that consumed much time in order to achieve clarity and to ascertain the truth of actual events. During this time there were some old people in Patani who had written a few stories, but many of them were legends which illogical or useless tales and not important to a precise history. They (the old people) were very secretive and the handwritten manuscripts were closely guarded and not mentioned to anyone. However, the writer struggled with great difficulty to gather these stories and to borrow or pay their owners for their use. Among these the writer received a hand written manuscript which was particularly accurate and could be used as a guide in compiling this book. To the owner of that manuscript this writer expresses a thousand thanks. The writer began personally to investigate old remains still are scattered around Patani to this today. The writer expended great effort and much time seeking additional information in history book written in foreign language and in searching libraries so that finally the writer could put in order all the essentials so that this small book could come to exist.
The author believes that the arrangement and contents of this book do not include all event and changes which have occurred in the hundreds of years since the foundation of the Malay Kingdom of Patani. The writer is especially concerned that there might be errors in this narrative or opinions written in this book, but the writer has proceeded because to this day there are no chronicles or histories written in the Malay language concerning the historical development of the Malay Kingdom of Patani. To this day many Patani Malay are not aware of the circumstances concerning their kingdom in ancient times, that is, during the time that the Malay Kingdom of Patani was sovereign and in complete authority. It is to be hoped that with this small book they will be able to learn a little of the life and circumstances of their ancestors. It is especially hoped that this book will become something permanent for succeeding generations and will inspire them to study and compile more detailed books such as this.
Should the readers note, mistake in the writer's compilation, the writer greatly begs for pardon and constructive criticism in order to make corrections, and the writer expresses many thanks and best wishes.
Apologies and salutations from the author.
Ibrahim Syukrร


Patani Yg Diabai
ปัตตานีที่ถูกลืม

Photo Album
Sejarawan Patani
Sejawaran Siam
Sejarawan Luar
Peristiwa Kersik
Tragedi Takbai
Tempat Bersejarah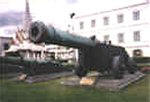 Sri Patani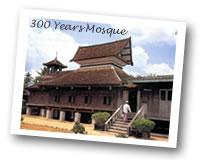 Masjid Teluk Manok