Melanie "Mel" Slozar (Trish Stewart)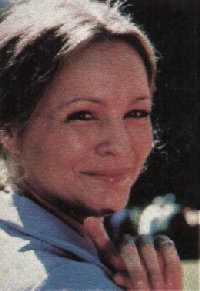 M

el was a fuel expert who had worked at NASA. It was her expertise and scientific knowledge that made the moon salvage mission a reality...Harry called her the "real star of the show". Melanie spent some of her time resisting the advances of Skip...the two of them had a relationship going at NASA in earlier years and he would playfully try to renew it from time to time. She was independent and strong-willed but always weighed the risks before jumping into any situation. She was skeptical when she first joined the Salvage moon effort, but she soon became a devoted member of the Salvage team.





Mel was played by Trish Stewart who, previous to Salvage 1, had made guest appearances in television shows like "Barnaby Jones", "CHiPs" and "Project U.F.O.". She also had a regular role as Chris Brooks Foster in the serial "The Young and the Restless". When Salvage 1 came along, Trish was excited at the opportunity to portray a female character that she felt was more realistic than most. "She's capable, intelligent, an activator-not a reactor," Trish said at the time. "She's involved but still vulnerable, which I think is important." Apparently, Andy Griffith, Joel Higgins and Trish got along quite well. "We care about each other-all three of us-which is very nice. And it's good for the show because that's something you can't really fake."





Trish Stewart as Chris Brooks Foster in "Young and the Restless"

Trish Stewart and Charlene Tilton in a promo shot for "Circus of the Stars".
(Click image for larger version)
Contributed by Chip Rice.