THE RULES OF



--MARTIAN CHESS--
INTRODUCTION

Ever since Edgar Rice Burroughs(ERB) presented his concept of Jetan to the world of his fans, there has been much argument, speculation and outright assumption concerning the rules. This will be an attempt to completely explain and demonstrate all the different versions.

It did not help that ERB wrote two versions of the rules within the novel "The Chessmen of Mars". One was within chapter II of the TEXT and the other in the APPENDIX. During the course of this explanation, each rule will be noted as to its source.

There is also problems with each of the set of rules themselves. There is both STRICT and LOOSE interpretations. During this explanation, both will be presented. The advantages and disadvantages of each will be discussed.

There is a legend that the original cause of the war between the Yellows and the Blacks was caused by an unresolved argument over the rules of Jetan. Thus the pieces now represent these ancient extinct races of Barsoom.

In the novel, gambling is at the heart of Jetan. Forms of wagers will be presented and discussed.

So, without further ado....


*****************


THE BOARD


THE INITIAL SETUP

*************


---THE PLAYING PIECES---





-PANTHAN-








-WARRIOR-








--PADWAR--








---THOAT---








----DWAR----








----FLIER----








-PRINCESS-








----CHIEF----




*************


PLAYING THE GAME

*************


WAGERING WITH THE GAME

*************


ORDERING THE GAME

*************



COMPLETE TEXT of THE RULES OF JETAN

By Popular Demand:

STRATEGIES AND TACTICS OF JETAN




This way to the best Jetan Tournament Site on Earth


CHECK OUT THE ARTWORK OF JAMES SPRATT
Download a Jetan Set for the mail:HERE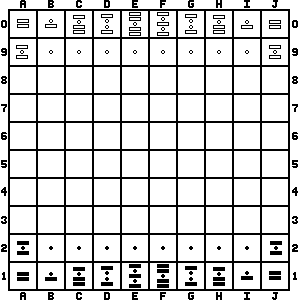 Download the new Edgar Rice Burroughs' Jetan Zillions programs:HERE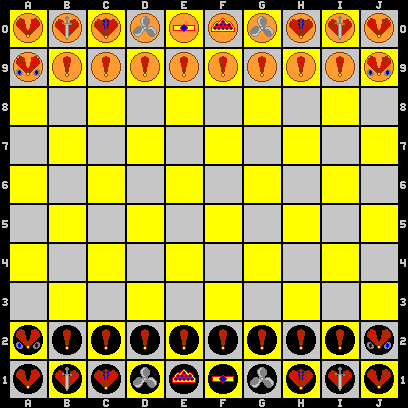 EXTRA...EXTRA.....New Jetan Pieces.....EXTRA...EXTRA
This site is the product of L. Lynn Smith et al.