R A I N B O W


G A T H E R I N G S ...


The first time I went to a rainbow gathering I felt I had come home to my spiritual family. Although I had heard of the gatherings for many years, it wasn't until 1991 that I attended the national gathering in Vermont. I entertained the thought of dropping the lifestyle I was living, getting rid of most of my possessions and hitting the road to travel with a tribe of

nomads. It took me many years to finally be comfortable as a nomad but lately that has been just my lifestyle for sometimes up to six months of the year. Regardless of my current living situation, and in sometimes blatant disregard of any sense of rational priorities, I travel each year around the end of June to the National Gathering of the Rainbow Tribe, which is held in a different national forest each year. There I camp out sometimes for two or three weeks and commune with nature and thousands of rainbow kin. There's always plenty to do with yoga classes, talent shows, metaphysical discussion groups, tai chi, wild herb walks, countless campfires with music circles, drum circles that can last until sunrise...


Although one might generally classify the people there as "hippies", it's not unusual to run into doctors, lawyers, electrical engineers as easily as poets, artists and other Bohemian types. It's truly from all walks of life, a RAINBOW nation dedicated to walking lightly upon the earth and not wanting to cause harm to living things, including Mother Earth. The event itself is free to all who enter but you are strongly encouraged to participate in all the logistics of putting on an event of this magnitude. This includes working in the kitchens to prepare, cook and serve food, clean pots and pans, collect and chop firewood, haul water and supplies, build a stage, make a supply run, work for security or fire patrol, dig latrines, and a thousand other things that could come up in the course of a day. Although it's not mandatory to do anything at a rainbow gathering I find it to be a much more enriching experience to plug in and help make the scene happen. Those who are there only to party and not tuned into what's happening to help maintain the operation of the gathering are commonly referred to as "bliss ninnies".



You are also expected to bring supplies not just for yourself but to contribute to the "magic hat". This means not only green energy (dollars), but food (grains, veggies, fruits, teas, coffee...), medical supplies, candles, clothes...I've seen truckloads of watermelons and produce delivered by generous donors. It always seems miraculous to me how sometimes tens of thousands of people can be fed continuously solely on the generousness of those wishing to give. And we're not talking bare necessities here, the kitchens often provide incredibly delicious meals with plenty for all and no matter what time of the day or night, there's always a kitchen somewhere serving food. "Popcorn Palace" is a wonderful treat to stumble on in the dark woods at night, the " Sprout Garden" is fun to graze in, and watch out for the "Cosmic Flying Eyeball Medicinal Tea Vortex", "Kickapoo Kitchen" has killer pancakes for breakfast, "Instant Soup" cranks it out and keeps our bellies warm and full.



The kitchens are numerous and have colorful names like Granola Funk, Lovin' Ovens, Green and Purple , Musical Veggies, Aloha , N.E.R.F., S.C.R.O.L.L. , Sundog, Green Circus, Raven's Nest and Montana Mud. There are kitchens which serve only tea or coffee or just chai but most others prepare a wide variety of foods. Sometimes the kitchens themselves sponsor events which can range from a simple drumming circle to a full-blown production including music, acting, and a large cast of players. If you're lucky, you can find pizza being cooked at 2 AM, or "zuzus" (rainbow slang for sweets) at 3. Despite eating well and often enough at the gatherings, I often come home weighing a few pounds lighter. It's probably the lack of high-fat content foods and the predominance of natural, unprocessed foods that are the standard fare at the gatherings.

Many of the encampments have common interests and sense of vision such as, Healing Arts Yoga, Maya Camp, Gypsy Camp, Kind Loving Vibrations , Faerie Camp, Jesus Camp , Jagnasty Industrial Wasteland Refugees, Cyber Camp, and Footbaggers For Peace.




Each day, a meeting is held to discuss all aspects of the gathering. This is the political structure which is based upon general consensus. Again, all are encouraged to participate. I've often sat in on these meetings just to get a sense of what goes on to keep it all going. Sometimes the debate can get heated and I've heard tales of how the gathering had been swayed into directions by willful individuals that were seen by others as detrimental to the welfare of the rainbow collective. There's also a group that meets daily to fulfill security needs and get a handle on "rumor control". This is called "Shanti Sena" and is an open meeting for those willing to lend their assistance in this manner.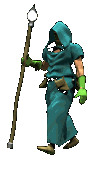 It's not unusual to be walking along, look someone in the eyes and you both smile, stop to talk and before you know it, an hour has gone by in deep communion with a kindred spirit. This is a place where people call each other brother and sister and are not afraid of sharing many aspects of themselves, although they might have never met before. This is a world unlike that outside of the safe space created from the loving intent of similar-minded people. At one gathering I went to, someone offered me some homeopathic medicine for a bad ankle sprain that hindered me from

walking too much. They saw me limping down the trail in the dark and we agreed to meet the next day at a specific kitchen in order for me to pick up the medicine. I consequently forgot and it wasn't until I was walking by many hours later the next day that someone from the kitchen also noticed me limping, and asked my name. The person had left the medicine there for me and instructions as to who to give it to. People were looking out for me and I had never even met them! And the beautiful thing about this is that it happens all the time like that there. I see the Rainbow gathering as an experiment in social structure. We're changing the paradigm of how we relate to each other in a most profound way. I see this as a precursor to the future of our Earth family.



There are, of course, downsides to being at a gathering. There's "A" Camp to contend with (A for alcoholic, no alcohol allowed so they have a separate camp on the fringes of the gathering and are generally known to be rowdy and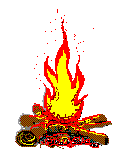 troublesome), "drainbows" (having a bad attitude and contributing very little or nothing in the way of resources to the group), occasionally ripoffs, mosquitos and chiggers (hey, you're camping, not renting a motel room), usually too many dogs (for my liking anyway) that like to travel in small packs and are often at main circle at dinnertime, police harassment into and out of the gathering, but very little violence. If a bad attitude erupts, often a group will spontaneously gather and shower them with love and defuse a situation that could have turned ugly. No weapons are allowed into "the Church" and if a policeman or park ranger walks in with one, they are politely but persistently asked to remove their weapon until they do it or leave. For me, the good outweighs the bad and I've never had to contend with any major hassles. On the contrary, most of my experiences with "Rainbows" have been friendly and positive. At the end of the first week of July cleanup begins and work is done to remove all traces of the gathering, often restoring the land to a more natural state than it may have been in to begin with.





The Rainbow Nation is non-denominational and embraces all creeds, colors, lifestyles, and nationalities. Indeed, there are Christian camps, a Hare Krishna kitchen, Buddhist devotees, Native American elders, pilgrims from all corners of the world that come to gather and make a statement to the world: Let's celebrate life and each other, let's play and pray together, let's explore new social relations, let's relate to one another in deep and meaningful ways, (somebody stop me already) ... ... ...



Are you headed to a Rainbow Gathering? Want some ideas as to what to bring? I have a list that I check off when I'm getting ready to go. I'll share it with you on my webpage I call the Rainbow List.





Here's a few

to other Rainbow sites:


A good jumping off point is the Rainbow Family of Living Light Unofficial Home Page .

The Rainbow Guide is also good place to find out all kinds of things relating to Rainbow Gatherings. Put your name in the guide and be in touch, walk into a chat room, or find out when and where local and regional gatherings are happening in your state.

Here's the World Gathering website for the annual International Rainbow Gathering. The upcoming one in 2003 will be in Brazil from new moon to new moon in March and April.

Hippy Land Hippie Magazine has a lot of groovy stuff.

Hawker has a website with lots of audio recordings of rainbow musicians and great info on alternative energy sources.

Here's a site with lots of Rainbow info, message boards, photos, and lots of links called welcomehere.org.

You just have to check out Pieman's wild site. One of the best I've seen on the net.

This is an awesome site with the most exhaustive list of links to webpages having to do with "Peace". It's called THINK PEACE and is worth a visit, although it's got a really long load time (page is long).

You can find a really good description of Rainbow Gatherings here at a site called Meme Gardens: The Rainbow Gathering.

If you're looking for a list of links to other Rainbow sites, you might find something of interest here. It's simply called more rainbow links.

And here's yet More Rainbow Links .

Warriors of the Rainbow unite! We are all one family, all cultures and all nations. Stop in to visit the One Love Family, an excellent place to plug in and feel the positive vibrations.

Here's one I wish I had listed a long time ago. There's some great links here and some words from Barry Plunker on the Rainbow Nation, you won't want to miss the Peace Tribes Homepage.

Crystalhawk has an excellent source of information concerning the Rainbow Family of Living Light. Tons of links related to Rainbow Family info and websites. Got Your Bellybutton?

Ooooohhh!!! Way cool video footage from the 2000 Montana gathering. Sun Gypsy's Rainbow magic moments.

Yet another Rainbow website with all kinds of groovy things to see. Stroll on over to Willow Bear's Rainbow website.

Delicious food, the kind loving vibes, awesome fire circles, rainbow spirit heart center. Always a good place to visit and share. - Jerusalem Camp.

Here's a website for the Israel Rainbow Family. See what's happening at the Rainbow Gatherings in the Middle East.

Want to read a personal account about the origins of the Rainbow Gatherings? Here's one by Phil Coyote at hippy.com

If you'd like me to list a Rainbow website here that's not listed already, feel free to suggest it and I'll add it to my list of links.




---
---
---
---
You are visitor number

since April 10, 2001




(Put your cursor over the pictures to read hidden messages)

---
DISCLAIMER: This webpage and its content is not allied in any official capacity with the Rainbow Family of Living Light. It is the brainchild of my own imaginings and conceptions. I do not speak for anyone except myself as an individual and I am a member of the Rainbow Family of Living Light inasmuch as I have a bellybutton, just like any other human being on this planet and beyond.
---


---
©2000 by Jaris Dreaming


[email protected]