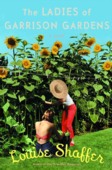 RH Alumni Update
posted 07.12.2005


Louise Shaffer (Rae) will be appearing on SOAPnet's SoapTalk sometime in late August. Her novel, The Ladies of Garrison Gardens, is selling well, and she has made plans to write another novel.

Malachy McCourt (Kevin) can be heard narrating the story "Two Gallants" on the recently released CD Dubliners. Like Shaffer, McCourt has written his fair share of books, such as History of Ireland, Bush Lies in State, Danny Boy, and A Monk Swimming.

Tea at Five, the play starring Kate Mulgrew (Mary #1) as Katharine Hepburn, will be playing at the Pasadena Playhouse in Pasadena, California, from August 26 through October 2.

Alexandra Neil (Poppy/Teresa), also known as Dianne Thompson, appeared on One Life to Live on July 8th. She is the third RHer to pop up on soaps this year, after Roscoe Born (Joe #2) and Judith Chapman (Charlotte) became regulars on The Young and the Restless, where they play Tom and Gloria Fisher.