Broadcast History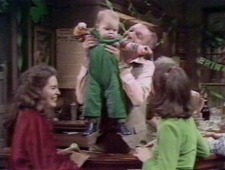 Ryan's Hope premiered at 1:00PM on ABC, a time slot which All My Children had previously occupied. ABC gave RH this slot in order for it to more easily gain an audience.

In January 1977, Ryan's Hope experienced its first time slot change. All My Children returned to the 1:00PM slot, while Ryan's Hope moved to 12:30PM, where it began the ABC daytime line-up each day.

In October 1984, ABC moved Ryan's Hope to 12:00PM, while one-year-old Loving moved to the 12:30PM slot. This caused RH's ratings to suffer severely, since many stations aired their local news at noon. Some ABC affiliates chose to air RH in another time slot (usually in the early morning), while others decided not to carry it at all. Ryan's Hope limped along in the time slot until 1989. It was replaced with reruns of Growing Pains. ABC gave up the time slot to its local affiliates in 1992.

Since Ryan's Hope's departure from the 12:30PM slot in 1984, no other soap opera has had decent ratings in its time slot. Loving continued to air at 12:30PM until 1995, when it turned into The City. The City was also cancelled and ended in 1997, when it was replaced with Port Charles, a General Hospital spin-off. PC ended its run in October 2003, at which point ABC gave the 12:30PM slot to it's affiliates.
Period
Time
Network
07/07/1975 - 12/31/1976
1:00PM
ABC
01/03/1977 - 10/05/1984
12:30PM
ABC
10/08/1984 - 01/13/1989
12:00PM
ABC