Join Olivetians Yahoo Group
The group was created in 2002 by some young Olivetians and it has been growing ever since, membership cut across all the year sets and even the national president belong to this group. Why not join today?
Click here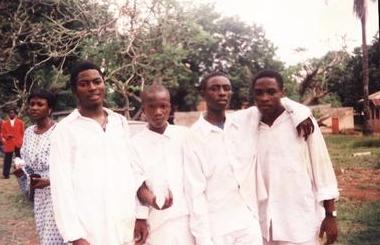 NUC Ranks Nigerian Universities
The National Universities Commission's 2003 ranking for Nigerian universities has been released. University of Lagos (UNILAG) is in the first position with 3.63 per cent followed by the University of Nigeria, Nsukka (UNN) with 3.57 per cent; University of Benin (UNIBEN) scores 3.55 per cent. Obafemi Awolowo University (OAU) Ile-Ife, Ahmadu Bello University, Zaria (ABU) and University of Ibadan (UI) with 3.40 per cent; 3.14 per cent in that order.
For more details,
click on this link.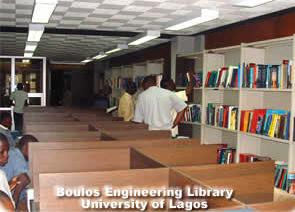 Mathematics Breakthrough by Nigerian Student!
A 300 level mathematics student of Benue State University (BSU) in the Middle Belt Zone of Nigeria, Mr. Garshagu Michael Atoivgba has come up with novel theorems of mathematic. The theorems which were presented at a five-day National Conference of the Mathematical Association of Nigeria (MAN) held in Makurdi, Nigeria have been described as a major break through in the area of Applied Mathematics.
For more details, click on this link.
Ekiti Governor Donates Building to Olivet
Governor Ayodele Fayose of Ekiti State has donated a block of classroom to his Alma-Mater, Olivet Baptist High School, Olivet Heights, Oyo. Dr. Fayose who commissioned the building project at the school premises during the 60th anniversary celebration of the school said he has directed that another block of classroom be constructed for the school. He also donated N2million fund raising project for the infrastructural development of the school. click here for details.
Olivet 60th Anniversary to Start on March 28, 2005
The National Executive Council of Olivet Heights Old Students Association has fixed 28th of March to 2nd of April 2005 as dates for the celebrations of the 60th Anniversary of our great alma mater. The celebrations will witness a lot of activities in Lagos and Oyo town. click here for details.
Olivet Cybercafe Ready for Full Take-Off
The brilliant project of Olivet Heights National Old Students Association, the Olivet Cybercafe is now ready to fully take off for business as all works have been completed on major installations. The location is 306, Borno Way, Alagomeji (Behind AP Club) Ebute Metta. The site is equipped with a Virtual Small Aperture Terminal [VSAT] 2.4metres dish, Sixteen [16] units of Pentium-4 Computers and a 27KVA Power Generator for stable power supply.
A number of Olivetians have subscribed as shareholders in the business but the doors are still much open for more subscribers, as the project is expected to spread to other locations in due course.

For further details contact the National President or your nearest local chapter.
Siwoniku Chairs Olivet 60th Anniversary Committee
The National Executive Council of Olivet Baptist High School National Old Students' Association had its first meeting of the year hosted by Lagos Chapter on Saturday February 7, 2004. Prominent among the issues discussed is the 60th Founders' Day Anniversary of our alma mater. At the meeting, Mrs. Biola Siwoniku was chosen as the Chairperson of the anniversary planning committee. Watch out for more interesting details about the coming anniversary.
Operation Get 5000 Committed Olivetians!
Plans are already in motion for a successful 60th Anniversary of our alma mater. As part of our efforts towards giving a befitting honour to our dear Olivet, the Eden Initiative mooted an idea which the NEC found acceptable toward raising sufficient funds for a memorable celebration. The idea is to make as many as 5000 Olivetians commit a minimum of $5.00 [about N750.00], while those are students or unemployed should commit a minimum of N100.00. With the success of this plan, the NEC will be able to come out with a programme that will make all Olivetians in any part of the globe proud of our alma mater that had given so much to us in our formative years. For more enquiries, you can contact the National President - Click here for his contact info.
Investment Opportunity for Olivetians!
The 2003 AGM at Oyo on 19, July 2003, ratified its Business Committee's proposal to set up a Cybercafe as an income generating venture for all Olivetians, at home and abroad and the Association. The capital outlay is approximately N6,000,000.00 (Six Million Naira Only).
A property has been hired at Ebute Metta, Mainland Lagos, and some preliminary work has been done. A friendly Bank and a VSAT company have granted facilities for the take off of the project. It is one of the fast moving business in Nigeria today while its growth is just taking off. Plans are on hand to find a location within University of Lagos campus for another set up.
Click here for details.
Olivet links
Appeal
Olivetians
Olivet8287
Jokes


GuestMap
Use this featureto place your location anywhere for your friends to view.

Sign Guestbook
Please sign the Guestbook and allow your friends to know you still exist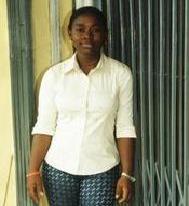 Today in Nigeria
The Guardian
Thisday
Vanguard
Nigerian Government
NigeriaWorld
Daily Independent
Web Links
WEB
Yahoo!
Hotmail
Google
Lycos
Search

EDUCATION
SAT
GRE
GMAT
US Colleges
Canada Colleges

NEWS
CNN
BBCWorld
Reuters
VOA
MSNNews

CERTIFICATION
CompTIA A+
Oracle
MCSE
CISCO
Java

SPORTS
FIFA
CAF
Kickoff
Cybereagles
Skysports