Share with us the passion for the mission
of Christ!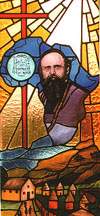 Today
The Comboni Missionaries work in
41 countries
in Africa,
The Americas, Europe
and Asia
COCC
VOCATION PROMOTION- THE PHILIPPINES
Today, more than 4,000 Comboni Missionary priests and brothers and sisters continue Daniel Comboni's work of evangelization in 41 countries.
Comboni Priest, is at the service of the Word, administers the sacramental life, and leads the growth of the Christian community.
Comboni brother, contributes to human development and witnesses to Christ through his work. i.e. teacher, builder, catechist, doctor, engineer, printer, mechanic, agricultural expert & more...
The Comboni Missionary encounters the
living Christ in the mystery of His Heart, beating for the love of all peoples, but especially for the poorest and most abandoned.
A smile. a gesture of friendship, an attitude of respect, a life freely given. A word - Christ, silently spoken, a passion for life, a decision to share. A desire to serve, a commitment to love, until the end - as Christ, the Missionary of the Father did.
1. A strong desire to follow Jesus through the missionary service as a priest or brother.
2. To be between 18 to 26 years of age.
3. To be in good health - physical, mental and spiritual.
4. To be at least the second year of college or a young professional.
5. To contact the Vocation Director by mail, phone or in person.
6. To participate in our Vocation Discernment Program
Vocation Discernment Program 2002-2003
Filipino Comboni Missionaries I
Filipino Comboni Missionaries II
You, too, can be a member of the Comboni family.
To contact the Comboni Missionaries in Asia:
Comboni Mission Center
7885 Segundo Mendoza Street - Sucat
1700 PARAÑAQUE CITY, M.M. PHILIPPINES
Tel. 829-0740/829-7481
Fax 820-1422
Daniel Comboni Seminary (Postulancy)
282 Roosevelt Ave., SFDM
1105 Quezon City
Tel.3725858/5859
Tel. 4143164
Novitiate
PO Box 35030
4027 Calamba City Laguna
Tel. 09176095326
Missionários Combonianos
Avenida De Venceslau de Morais, Edif. Lei Fung Kok, 13/L-M Macau-China
Tel. 0853531659
Comboni Missionaries Taiwan
Jen Ai Church
12 Lane 34,
Jen-ai Road, Sec. 3
Taipei 106
Taiwan, R.O.C.
Tel. 886227016694