Share with us the passion for the mission
of Christ!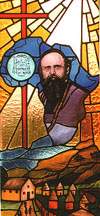 Today
The Comboni Missionaries work in
41 countries
in Africa,
The Americas, Europe
and Asia
COMBONI MISSIONARIES PUBLICATIONS - THE PHILIPPINES
The Comboni Missionaries assume the responsibility of celebrating a daily Mass for all Holy Redeemer Guild members. You can enroll your beloved departed and your living relatives and friends.

Annual Offering: P200.00.

With Bible readings and missionary intentions for each decade and inspiring colorful artwork for each mystery.

Prices (postage included):

Missionary Rosary P60.00; Missionary Rosary Booklet P60.00. If you order rosary and booklet together P110.00

The Life and Dreams of Daniel Comboni

Price: P100.00

"Vocation is a Person. Vocation is friendship with Someone. Vocation is a Presence,"

(Fr. Rafael Gonzalez)

Price: 80.00
You, too, can be a member of the Comboni family.
To contact the Comboni Missionaries in Asia:
Comboni Mission Center
7885 Segundo Mendoza Street - Sucat
1700 PARAÑAQUE CITY, M.M. PHILIPPINES
Tel. 829-0740/829-7481
Fax 820-1422
Daniel Comboni Seminary (Postulancy)
282 Roosevelt Ave., SFDM
1105 Quezon City
Tel.3725858/5859
Tel. 4143164
Novitiate
PO Box 35030
4027 Calamba City Laguna
Tel. 09176095326
Missionários Combonianos
Avenida De Venceslau de Morais, Edif. Lei Fung Kok, 13/L-M Macau-China
Tel. 0853531659
Comboni Missionaries Taiwan
Jen Ai Church
12 Lane 34,
Jen-ai Road, Sec. 3
Taipei 106
Taiwan, R.O.C.
Tel. 886227016694