Share with us the passion for the mission
of Christ!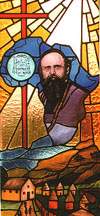 Today
The Comboni Missionaries work in
41 countries
in Africa,
The Americas, Europe
and Asia
Table of Content
June-July-August 2002
Echoes-Daniel Comboni Seminary
"Take nothing for the journey..."
Tour Our Readers
Perpetual Vows Celebration
Bro. Mario Rivera Garcia
Prayer for the Missions
Happy Birthday
First Anniversary of last Friday Mass
United to Jesus through pour pain and suffering
Priestly Anniversary Celebration
Letters
Friends of the Missions is a newsletter published quarterly by the Comboni Missionaries in the Philippines and send to friends and benefactors.
You, too, can be a member of the Comboni family.
To contact the Comboni Missionaries in Asia:
Comboni Mission Center
7885 Segundo Mendoza Street - Sucat
1700 PARAÑAQUE CITY, M.M. PHILIPPINES
Tel. 829-0740/829-7481
Fax 820-1422
Daniel Comboni Seminary (Postulancy)
282 Roosevelt Ave., SFDM
1105 Quezon City
Tel.3725858/5859
Tel. 4143164
Novitiate
PO Box 35030
4027 Calamba City Laguna
Tel. 09176095326
Missionários Combonianos
Avenida De Venceslau de Morais, Edif. Lei Fung Kok, 13/L-M Macau-China
Tel. 0853531659
Comboni Missionaries Taiwan
Jen Ai Church
12 Lane 34,
Jen-ai Road, Sec. 3
Taipei 106
Taiwan, R.O.C.
Tel. 886227016694