Share with us the passion for the mission
of Christ!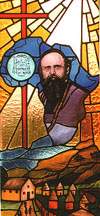 Today
The Comboni Missionaries work in
41 countries
in Africa,
The Americas, Europe
and Asia
DANIEL COMBONI SEMINARY - PHILIPPINES
The Postulancy is always realized in a community of formation, in which one begins to experience the family spirit and fraternity open to the mission. The positive presence of the formator and of the other Comboni missionaries permits the postulants to know and love in a concrete way the Comboni community, verifying his own ability of choosing it as his new family.
The postulants are aware that Postulants are called to educate themselves to a spirit of realism and pardon,
collaboration in the smooth running of the life in the community and develop their own sense of belonging. They are also challenged to open up to internationality, to various aspects of the cultures represented in the community and to the values of the cultures of their own country.
The Postulants of Daniel Comboni Seminary live together as one family. They are answering the call to be a luminous sign of Christ's presence and of God's love for the poor and the most abandoned.
Considering that each brother is a gift to the community, they set aside their differences, this living in totality, in oneness, and building bonds of solidarity among themselves. Through their witnesses and example, they esteem the dignity of Christian families that leads to a heartfelt acceptance, encounter and dialogue, generous service and deep solidarity.
You, too, can be a member of the Comboni family.
To contact the Comboni Missionaries in Asia:
Comboni Mission Center
7885 Segundo Mendoza Street - Sucat
1700 PARAÑAQUE CITY, M.M. PHILIPPINES
Tel. 829-0740/829-7481
Fax 820-1422
Daniel Comboni Seminary (Postulancy)
282 Roosevelt Ave., SFDM
1105 Quezon City
Tel.3725858/5859
Tel. 4143164
Novitiate
PO Box 35030
4027 Calamba City Laguna
Tel. 09176095326
Missionários Combonianos
Avenida De Venceslau de Morais, Edif. Lei Fung Kok, 13/L-M Macau-China
Tel. 0853531659
Comboni Missionaries Taiwan
Jen Ai Church
12 Lane 34,
Jen-ai Road, Sec. 3
Taipei 106
Taiwan, R.O.C.
Tel. 886227016694