Share with us the passion for the mission
of Christ!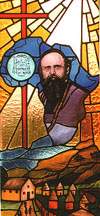 Today
The Comboni Missionaries work in
41 countries
in Africa,
The Americas, Europe
and Asia
MISSION PROMOTION - THE PHILIPPINES
One of the activities of the Comboni Missionaries here in the Philippines is Mission Promotion and it consists of promoting the missionary dimension of our Christian life same we received in the day of our baptism.
The various Mission Promotion activities, gives us the opportunity to work on this regard. On Sundays, we visit different parishes-communities to talk and promote this missionary spirit offering at the same time the WORLD MISSION MAGAZINE, our monthly publication as material to keep us informed of what is happening in the different places of mission like Africa, Latin America, Europe and Asia.
Our presence in the parishes has very clear reasons:
First, we go to promote the missionary conscience through our message;
Second, to ask for financial support through subscribing to our magazine – WORLD MISSION, buying of our different publications – Books for Vocation and Biography of our founder, Blessed Daniel Comboni, Calendar, Missionary Rosary, subscribing to our campaign of Holy Redeemer Guild in favor of our beloved ones – dead or alive (The Holy Redeemer Guild campaign is an offering of one year masses for your loved ones).
Lastly, it is to ask support through your prayers and the offering of our life to God for the success of the different missionary works.
We invite you to join us the FRIENDS OF THE MISSIONS group, which meets every third Sunday of the month from 3 P.M. to 6:30 P.M. at our seminary at 282 Roosevelt Ave., Quezon City.
During our gathering, we pray for the missions, the missionaries and their family and friends and the benefactors, we reflect on God's Word and think on ways how to live them in our world and strengthen our new "family" ties the Comboni way, as we commit ourselves to support the various missionary works.
For more information or inquiries do not hesitate to write or call us and look for Fr. Jose Manuel Garcia Oviedo or Bro. Mario Alberto Rivera Garcia.
You, too, can be a member of the Comboni family.
To contact the Comboni Missionaries in Asia:
Comboni Mission Center
7885 Segundo Mendoza Street - Sucat
1700 PARAÑAQUE CITY, M.M. PHILIPPINES
Tel. 829-0740/829-7481
Fax 820-1422
Daniel Comboni Seminary (Postulancy)
282 Roosevelt Ave., SFDM
1105 Quezon City
Tel.3725858/5859
Tel. 4143164
Novitiate
PO Box 35030
4027 Calamba City Laguna
Tel. 09176095326
Missionários Combonianos
Avenida De Venceslau de Morais, Edif. Lei Fung Kok, 13/L-M Macau-China
Tel. 0853531659
Comboni Missionaries Taiwan
Jen Ai Church
12 Lane 34,
Jen-ai Road, Sec. 3
Taipei 106
Taiwan, R.O.C.
Tel. 886227016694