Share with us the passion for the mission
of Christ!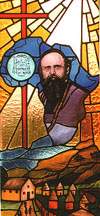 Today
The Comboni Missionaries work in
41 countries
in Africa,
The Americas, Europe
and Asia
SHARE IN JESUS' MISSION- SEARCHING WORSHOPS
* Do you think the Lord might be calling you to be a missionary in Comboni's way? If so, why not try the Comboni Missionaries' Vocation Discernment Program?

* It is a series of recollections and search-ins aimed at helping you to discover your mission in life.

* To participate you need to be a young man (18-25 years old) considering a life-long commitment to the poor as a missionary priest or brother. You should be at least in the second year of college or a graduate or young professional.

For further information:

Fr. Aldrin Janito

Comboni Missionaries

Vocation Promotion Director

282 Roosevelt Ave. S.F.D.M.

1105 Quezon City, M.M.

E-mail: [email protected]

Tel. 02) 414-3164 / 372-5858/59

0919-5768465

0919-5629498

RECOLLECTIONS AND SEARCH-IN WORKSHOPS

In Manila

August 4: Human and Social Vocation

September 1: Christian Vocation

October 18-20: Messengers of Life

November 24: Specific Vocations

December 27-29: Mission

January 26, 2003: Blessed Comboni

Pre-Postulancy Retreat

April 7-13, 2003: Making Decisions

In the Provinces

August 18: Lingayen-Dagupan

September 22: Baguio

September 29: General Santos City

November 10: Iloilo

November 17: Cebu

November: 24: Cagayan de Oro City

February 1-2, 2003 Davao

February 7-9, 2003: Cagayan de Oro
You, too, can be a member of the Comboni family.
To contact the Comboni Missionaries in Asia:
Comboni Mission Center
282 Roosevelt Ave., SFDM
1105 Quezon City
Tel.3725858/5859
Daniel Comboni Seminary (Postulancy)
282 Roosevelt Ave., SFDM
1105 Quezon City
Tel.3725858/5859
Tel. 4143164
Novitiate
PO Box 35030
4027 Calamba City Laguna
Tel. 09176095326
Missionários Combonianos
Avenida De Venceslau de Morais, Edif. Lei Fung Kok, 13/L-M Macau-China
Tel. 0853531659
Comboni Missionaries Taiwan
Jen Ai Church
12 Lane 34,
Jen-ai Road, Sec. 3
Taipei 106
Taiwan, R.O.C.
Tel. 886227016694