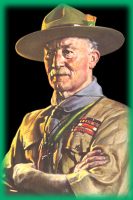 For an invitation of some British juvenile organizations, Lord Baden Powell would write at the beginning of 20th century the manual "Scouting for Boys". It Appeared in six booklets, published with two weeks of difference among each one of them, and with a value of 4 pennies each booklet.
The first one appeared January 15 , 1908; and the series was so successful that in May of the same year it appeared like hardcover book. Each booklet was divided in chapters, those that received the name of "Stories around the Fire" (at the moment they call themselves "Vivak"). In the third booklet, Baden Powell advises to the scouts the use of the international language Esperanto as the patrol's "secret language".

Only a sentence - AND until that disappeared in later editions! The fact that Baden Powell has mentioned the International Language, it is very interesting, although not of high value. From the text it is demonstrated clearly that B.P. hardly understood the great meaning of Esperanto for the World Scout Fraternity:

" If you want to write a message whose reading intrigue to most of people writes it with morse characters or traffic light. This message will be, however, easy to read your friends that understand of signaling.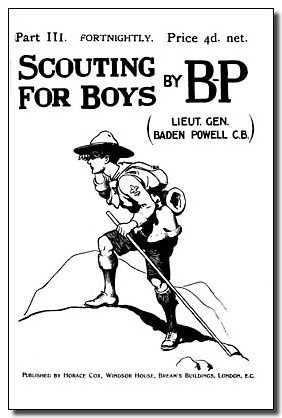 Also if you want to use a secret language in your patrol you should all set on work to learn "Esperanto". It is not difficult, and is taught in to little book costing one penny. This language is being used in all countries so that you would be able to get on it abroad now. "(Scouting for Boys, page 202 of the original version)





However, we should consider that for that time scouting was only a matter of British. The World Scout Office was only founded in 1920, this is, two years after the foundation of the Guides and Scouts Esperantists' League , which was the first world union of scouts.

More valuable for us it is the Declaration of the International Scout Committee , of the year 1964, in their meeting in Luxemburg: "Esperanto has been able to check its feasibility in many means and fields, and in several national associations it has been authorized for the obtaining of Interpreter's Badge... "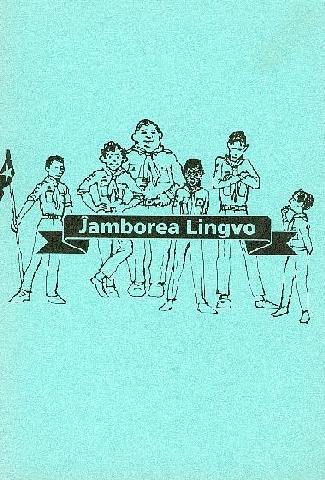 Esperanto is truly the instrument that should always use more and more guides and scouts in theirs contacts with the foreigner and during international meetings. In August 22, 1969, the Guides and Scouts Esperantists' League officially gave the first copies of the manual "Jamborea Lingvo" (The Language of the Jamboree) to the members of the Conference Scout, gathered in Helsinki, Finland. The manual has been created especially for the International Scout Fraternity and it has contributed to diffuse the language international Esperanto all over the world. It has already been upgraded in several opportunities.