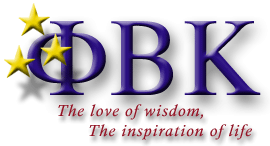 Anti-Hazing Law of the Philippines

Republic Act. No. 8049

AN ACT REGULATING HAZING AND OTHER FORMS OF INITIATION RITES IN FRATERNITIES, SORORITIES, AND ORGANIZATIONS AND PROVIDING PENALTIES THEREFORE.

Be enacted by Senate and House of Representatives of the Philippines in Congress assembled:

SECTION 1. Hazing as used in this Act is an initiation rite or practice as a prerequisite for admission into membership in a fraternity, sorority or organization by placing the recruit, neophyte or applicant in some embarrassing or humiliating situations such as forcing him/her to do menial, silly, foolish and similar tasks or activities or otherwise subjecting him/her to physical or psychological suffering or injury.

The term organization shall include any club or the Armed Forces of the Philippines, Philippine National Police, Philippine Military Academy, or cadet corps of the Citizen's Military Training, or Citizen's Army Training. The physical, mental and psychological testing and training procedure and practices to determine and enhance the physical, mental and psychological fitness of prospective regular members of the Armed Forces of the Philippines and the Philippine National Police as approved by the secretary of National Defense and the National Police Commission duly recommended by the Chief of Staff, Armed Forces of the Philippines and the Director General of the Philippine National Police shall not be considered as hazing for the purpose of this act.

Next Page...