---
Alan Chun-Hong Lo
---
Welcome to my site, and enjoy your stay...
---
NEWS...

September 30, 2009
A new tripod account has been set up, and the homepage is in the process of getting transferred over. The new link is http://neoclassicist2001.tripod.com/

August 24, 2009
Well, in case you haven't heard, Geocities will be shutting down soon. So I'm preparing to move my page to my tripod account. A link will be posted soon!

June 26, 2007
News flash! A new page on my video production operation has been added! Check out what it is all about! Also, the sport section has been modified, to include my love for running in the past few years.

April 4, 2007
Every page in the music section has been revised and updated. YouTube video have also been added to each of my favorite band's page. A new page for the band "Collide" can be found HERE. A new video page with my favorite music video was added also. Click HERE to watch them right now. Oh, and a new season of "The Shield" premiered on FX yesterday night. More exciting cop drama :)

March 27, 2007
New photos have been added to my friends page. If you want to know who my friends, here is you chance... Also, revisions were made to the Hong Kong Colonial Governors page, and facts were also corrected and expanded in the "Lo family history" page. Both of which can be found under the "About Me" page.

March 7, 2007
New page on "The Birthday Massacre" can be found HERE. DJ Rap and Junction Five's pages have been modified also.

February 27, 2007

JOBS, LIKE EVERYTHING ELSE IN LIFE, COME AND GO

My friend's band, Junction Five, is still trying to make a name for themselves, but they are on a two months break. I uploaded a bunch of videos of them playing shows, which can be found on my youtube page. Check them out!


October 8, 2006
Time for an update. I started a new job on August 21st, 2006 (YEAH FINALLY!!!), and I ended my ten year stint at Mark's Pizzeria a few days before that. My friend's band Junction Five is still playing shows all over upstate New York. My concert list is constantly being updated, and POE IS BACK WITH HER OWN MYSPACE!!!

Click on Poe's photo to go to her myspace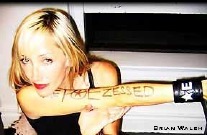 Oh, and Evanescence new CD is out. It's not bad, definitely a bit different.

April 16, 2006
Junction Five, a Rochester local alternative electronic rock band, is playing shows all around New York. The band comprises of Aaron Conn on vocals, guitar, and sequencer, Tommy Masters on guitar, Jason Hyatt on drums, and Mark Andrews, whom I've known for 10 years, on bass guitar. Go to their myspace page for the date and time of their next shows.

---
INTRODUCTION
If you're here, you probably know who I am. For those who don't, I'm Chun Hong Lo. Some people call me Alan, some call me C-Lo. I am currently unemployed, living in Rochester, New York.
Music plays an important part of my life.
Some of my favorite TV shows.
Oh Yeah, Go Bills! The Buffalo Bills is my favorite football team. Just don't talk about their record.
My friend's websites are pretty cool also, check them out. (this link really, really needs to be updated)
---
Send me e-mail, sign my guestbook,
people have been here.
...or view my current guestbook
Here's my old guestbook, while my site was still on the RIT server.
---
About me | School | Friends | Work
Cars | Music | TV Shows | Computers | Sports
Video Production | News Archive | Legal
Modified Wednesday, September 30, 2009. 20:38
Created circa 1998

The cool background pattern came from www.grsites.com
---