Heraldic registries
Aside from the legally constituted heraldic authorities, there are numerous semi-official and unofficial armorial registries. They may be divided into categories by countries: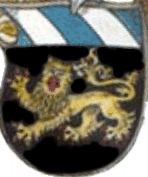 Since 1918 German law has provided for the existence of non-profit private heraldic associations (heraldische Gemeinschaften) which enroll the arms of private citizens. These enrolments are protected under the Code of Civil Law (bürgerliche Gesetzbuch).





The Low Countries were united as the Kingdom of the Netherlands in 1815, and were divided in 1830 at the time of the Belgian revolt. The royal arms and those of the provinces, local governments and other official authorities, as well as the arms of the nobility, are under official control, but those of private citizens are not. A number of regional heraldic registries fill this need.


When France was ruled by the kings of the House of Capet, it had no provision for heralds to grant coat-armour, a situation which continues to this day in the French Republic.


The private arms of Swiss citizens have always been unregulated, although both burghers and farmers make widespread use of heraldry. Some cantons record such arms, although no provision is made for legal protection. Two private associations also offer a similar service.




While armorial practice varies from country to country in Scandinavia, the arms of private citizens are subject to no State control. There are four private associations (two in Sweden, two in Finland) that cater for private arms.
In the English-speaking world there are heraldic authorities in England, Scotland, Ireland, Canada and New Zealand. Australia formally falls under the authority of the College of Arms in London, but has little effective control over heraldry. The United States military establishment has the Institute of Heraldry, but there is no formal control over the arms of either state or local governments or those of private citizens in the US. Americans, in particular, make use of a number of private registries.



Practice varies considerably from one Slavic country to another. In most of them, heraldry almost died out under communist rule, but has once more flourished since 1991. Some have heraldic offices, but none provide for the granting or registration of the arms of private citizens. Two countries, the Czech Republic and Serbia, have private associations operating unofficial registers of personal arms.
The webmaster's thanks to Joseph McMillan of the American Heraldry Society for his research into these registries.
Members are invited to submit additional sites for inclusion here. Write to the webmaster.
---
---
Vir Afrikaans, kliek hier
---