Heraldic registries in Germany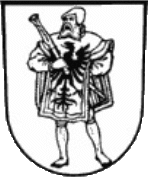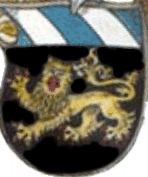 Since 1918 German law has provided for the existence of non-profit private heraldic associations (heraldische Gemeinschaften) which enroll the arms of private citizens. These enrolments are protected under the Code of Civil Law (bürgerliche Gesetzbuch).
Verein für Heraldik, Genealogie und Verwante Wissenschaften ("The Herald", Association for Heraldry, Genealogy and Related Sciences), Berlin
Heraldische Verein "Zum Kleeblatt"
"The Cloverleaf" Heraldry Association, Hannover
"Der Wappen-Löwe" Heraldische Gesellschaft
"The Armorial Lion" Heraldry Society, München
Sponsored by the Hessische familiengeschichtliche Vereinigung (Hessian Family History Association), Darmstadt
Heraldische Gemeinschaft Wesftalen
Westphalian Heraldry Association, Bochum
Published by the Historische und Kulturelle Förderverein Schloß Alsbach (Historical and Cultural Research Association of Alsbach Castle)
East German Roll of Arms, for the Länder Brandenburg, Sachsen, Sachsen-Anhalt, Thüringen and Mecklenburg-Vorpommern, founded in 2005 and based in Braunichswalde
Members are invited to submit additional sites for inclusion here. Write to the webmaster.
---
---
Vir Afrikaans, kliek hier
---