November 25, 2008
Dear Friends in UMW
In the past two days, I have had the opportunity to visit UMW units in Bloomfield and Valley View in Espanola. What welcoming, caring groups of women!
Being with them makes me want to affirm all that we do in mission. In our own communities and all over the world, United Methodist Women and our dollars are in mission, doing the Lord's work.
Alice Fenton, your District Treasurer, and I visited the Covenant Education Center in Shiprock, part of the Four Corners Native American Ministries. The 2-year old building is a wonderful site to care for some 80 children, ages 6 weeks to 10 years. This is the location of our district project to help equip the playground, a very large lot with a few newly planted trees and an expanse of bare dirt. Our goal is $6000. Can your unit plan a special event to help realize this goal? Play is the work of children and the way that they learn. Be a part of this effort. Let's provide enough equipment so that exercise in the fresh air, social interaction, and imagination will all be an integral part of each child's day at CEC.
God bless you each one at his Holy Season!
In the service of Christ,
Opal Lee
Opal Lee Gill, District President
~~~~~~~~~~~~~~~~~~~~~~~~~~~~~~~~~~~~~~~~~~~~~~~~~~~~~~~~~~~~~~~~~~~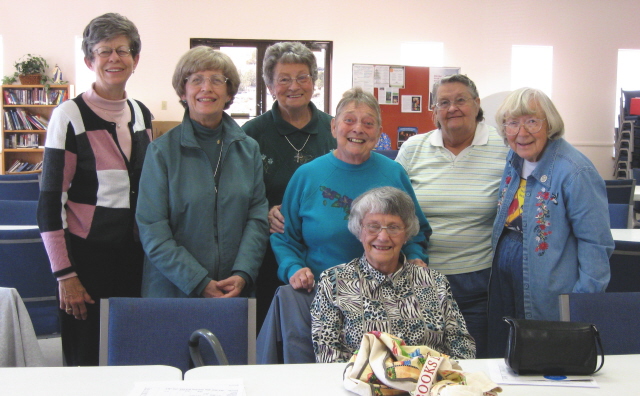 District Officers Alice Fenton, Treasurer, and Opal Lee Gill, President, visit United Methodist women in Bloomfield, NM on Nov. 19, 2008.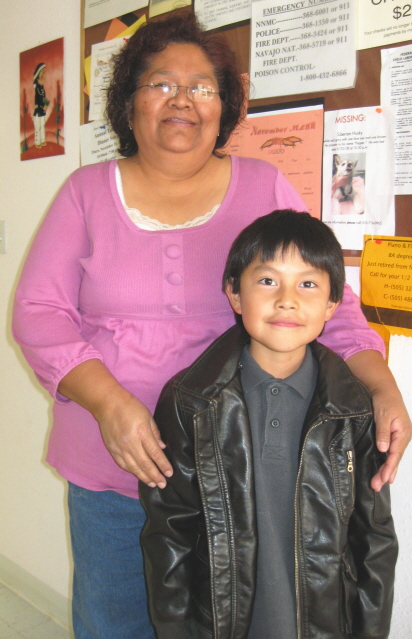 Director Vesta Begaye of the Conenant Education Center, Shiprock, with Eliyah as he heads home with his dad.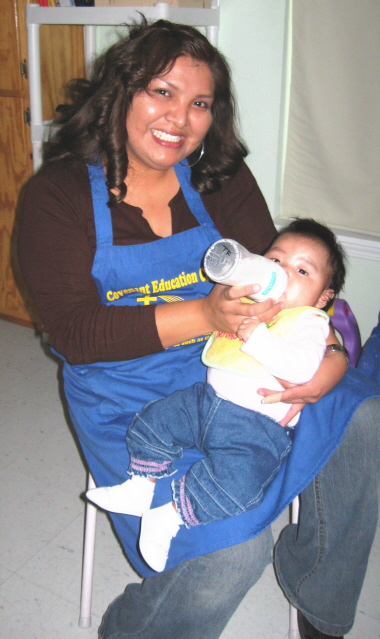 In the baby nursery, Shundiin Johnson gives little Tianna her bottle.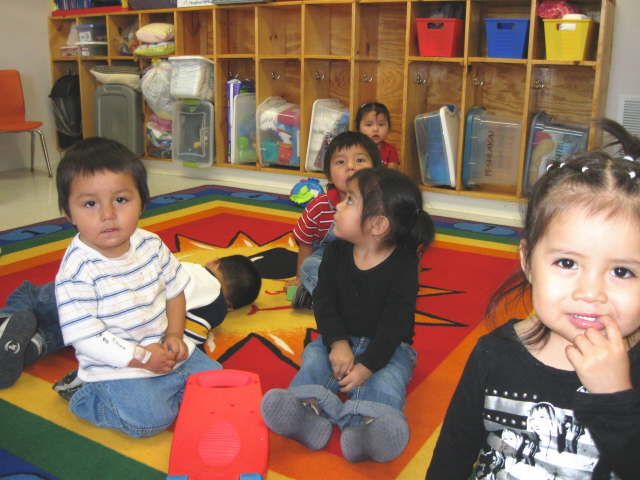 The two-year olds gather on the carpet for their picture to be taken.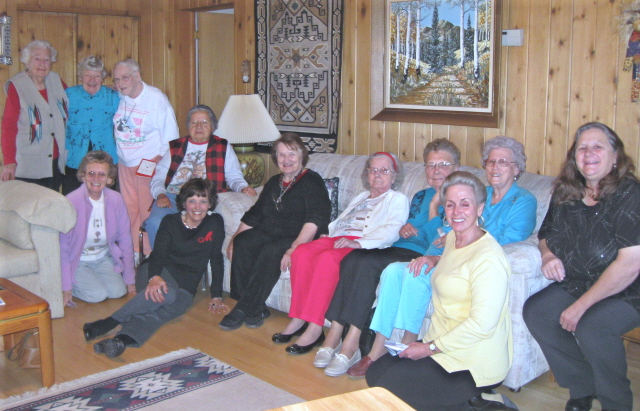 The November meeting of the Valley View United Methodist Women at the home of Elizabeth Martins in Espanola, NM.
Upcoming events



School of Christian Mission, Sacramento, Jul 17-20, 2009
---
---
Pictures sent from NM Conference Annual Meeting in El Paso Oct 2008.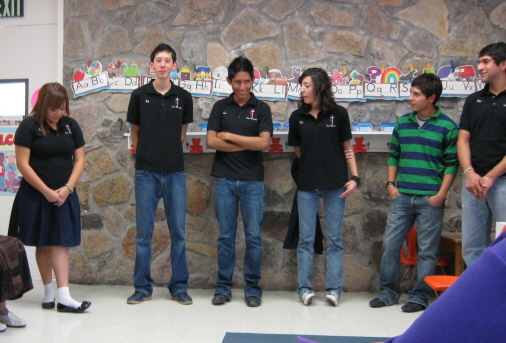 Students from Lydia Patterson tell about their work in the lay ministry program.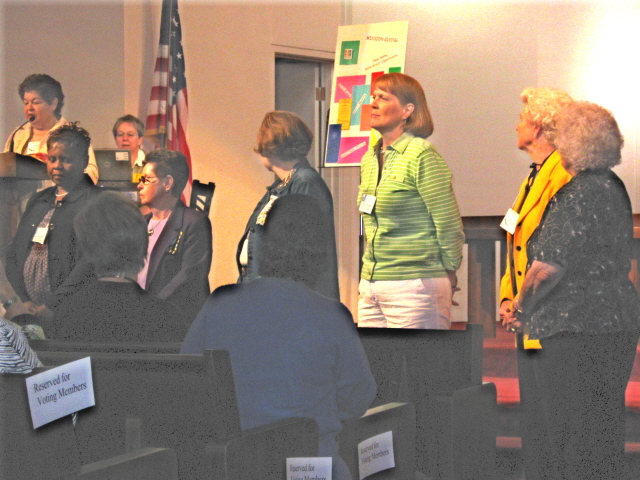 Marcia Fitzner installs new conference officers: Cheryll Felder, Committee on Racial Justice; Jane Perry, Nominations; Jo Anne Buckley, Conference President; Maryanne Daves, Communications; Helen Jo Satterwhite, Social Action; and Georgia Whitfield, Nominations.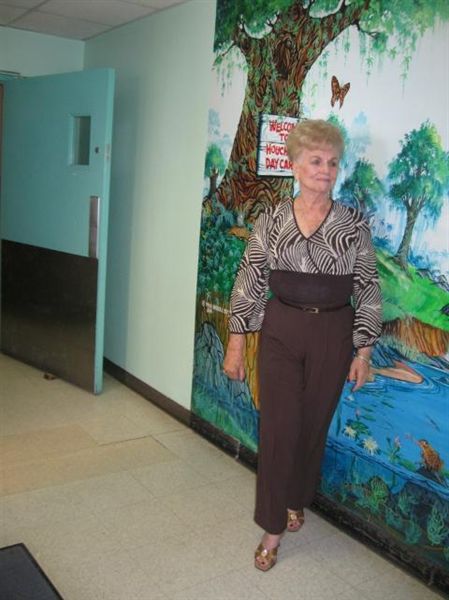 Houchen Community Center Director Elsie Conner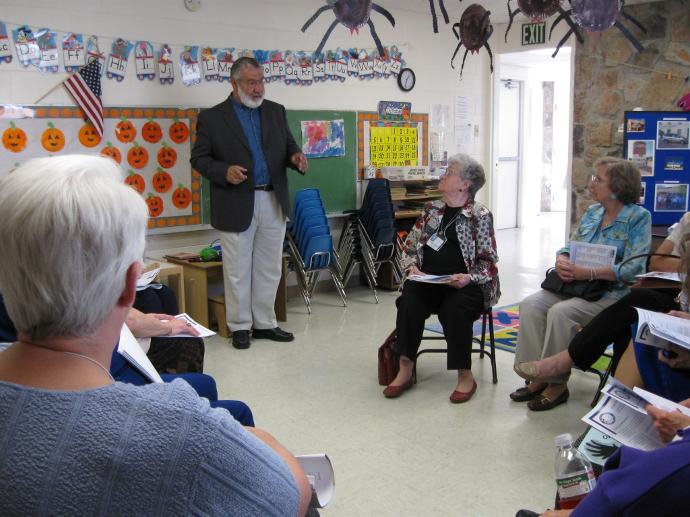 Rev. Dan Garcia from McCurdy School.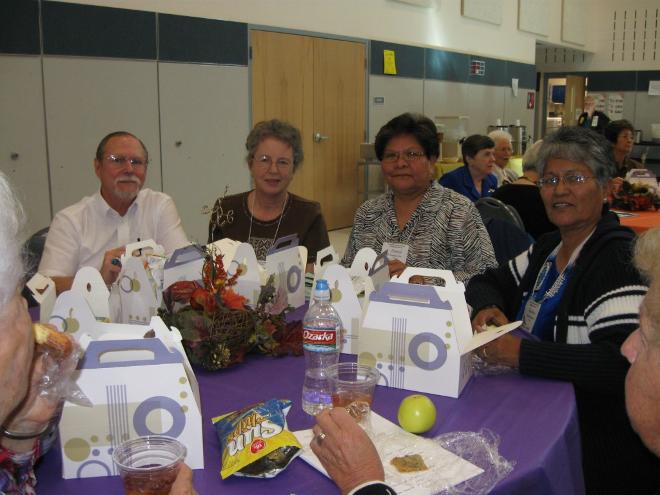 Retired Four Corners Directer Paul West, his wife Dorcus, Darryl Junes Joe, and Gladys Todasheene.
---
Please send an e-mail to District President Opal Lee Gill [email protected] to indicate your access to the webpage has been accomplished. Include suggested postings of dates and information.

---

Albuquerque District UMW officers
Greetings from District officers President Opal Lee Gill and webmaster Barbara Trautlein.
Please copy officer reports of the 'MUSTARD SEED' to share with your unit officers. Updates will be posted as needed.
---
Websites of interest:
United Methodist Church New Mexico Conference Web site.
---
If you have comments, my email address is:

[email protected]