Events for 2006
This are the events we intent to take part in:
22/23 apr sat/sun Nieuwekerk "Cees van Dongen demorace"
20 may sat Rockanje "classic demorace (HMV)"
25 may thu Jubbega Sprintevent "ProStock klasse"
3 june sat Staphorst "Classic demorace 40 year anniversary motorclub"
10 june sat Lexmond "Demosprint 50cc Museum"
16 july sun Zoetermeer "SBO sprint competition"

HMV calender 2006 (classic demorace)
29 apr - Holten (no sidecars)
7 may - Eenrum
14 may - Nijmegen
20 may - Rockanje
3 june - Staphorst
5 june - Tubbergen
11 june - Boekel
17 june - ZZ-races ('t Zandt - Zeerijp)
12 july - Hengelo (Gld)
16 july - Schagen o.v.
22 july - Barneveld
27 aug - Eext
10 sep - Stiens

Events 2005
At this moment the following events are on the program:
23/24 April Classic race Nieuwekerk a/d/ IJssel
5 May Dutch Sprint event Jubbega
21 May Rockanje Classic race
11 Juni Sprintdemo in Lexmond
9 July Sprintdemo in Ameide


Events 2004
If everything is allright we will participate in all the events below. If it is not possible in one of them, then there will be a remark. Also the SOBW events, there was a plan to entry in one of them, but it seems that we will not succeeding to do so this year. We will only be present on Saterday May 8th in Arkel.

Rockanje Classic Racing May 15th
Historical races with many prominents
(my entry is not sure at this moment)

Jubbega Moped Sprinting May 20th
On thurthday May 20th the Dutch Open Sprinting event will deliver the new Dutch sprinting champion of 2004. There are entries in 5 classes from 50cc-90cc.
The track is 150 metre
Location: P.W. Janssenweg, Jubbega
Start match about 12:00 hr
Scruteneering 9:00 tot 11:00 hr
Entries by phone Sjoerd Nieuwland 0031 5164 61886
For regulations and results see Jubbega website
Some pictures on Sprinting page

Zederikse Oltimer Saterday June 12th
In co÷rporation with the Motormuseum Lexmond there will be a racing demo organised.
11.00 hr everyone by the Museum Lexmond,
12.50 hr all racers in group to the village track.
13.00 hr racingdemo on the 1,5 km track
There will be two demo's of about 15 min
The presentation will be done by Kees Schuurmans, old sprinter and more than 30 years chairman and founder of the Dutch Sprint organisation "Explosion"
A sprintdemo will there depending the circomstances
Limited entries available Motormuseum Lexmond

Explosion Sprint- en Dragraces
Juni 11-13 Drachten Nationals (no participation)
Juli 09-11 MPM Internationals
Aug 27-29 Dutch Finals

The official S.O.B.W. caledar 2004
No participation this year of our team.
27/28 mrt Lelystad
12 apr ma Brakel
24 apr za N.Weerdinge (Pottendijk)
08 may za Arkel
22/23 may Valkenswaard
31 may ma Staphorst
19 jun za Wemeldinge
03 jul za N.Weerdinge
10 jul za Amsterdam(nieuw)
31 jul za Venlo
07/08 aug Valkenswaard
28 aug za N.Weerdinge (Pottendijk)
11 sep za Zwolle
18 sep za Berghem OV
09 okt za 4-hours race Croix (France 230km from Breda)
SOBW website


Reports of events in the past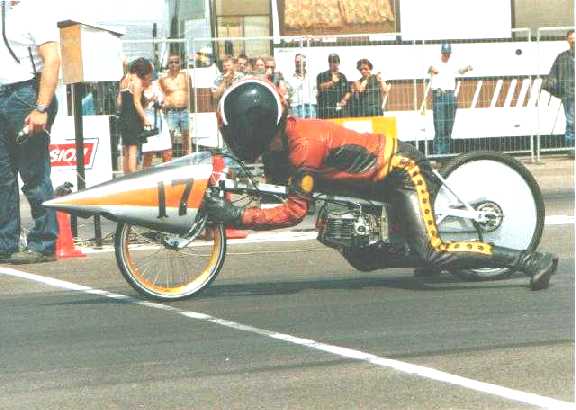 Right before the start on Drachten dragtrack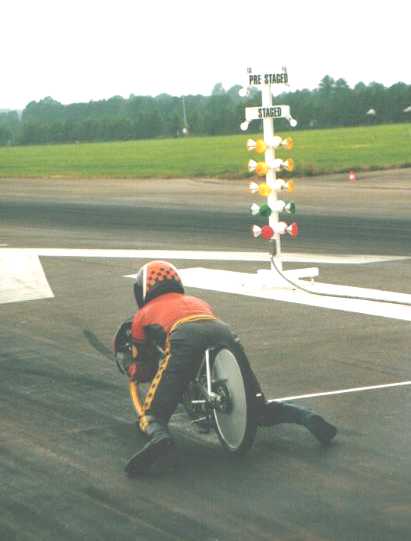 Prepairing for stage, that means the 2e white light in the top of the 'chrismastree' (lighttree) has to start burning before you are 'in stage'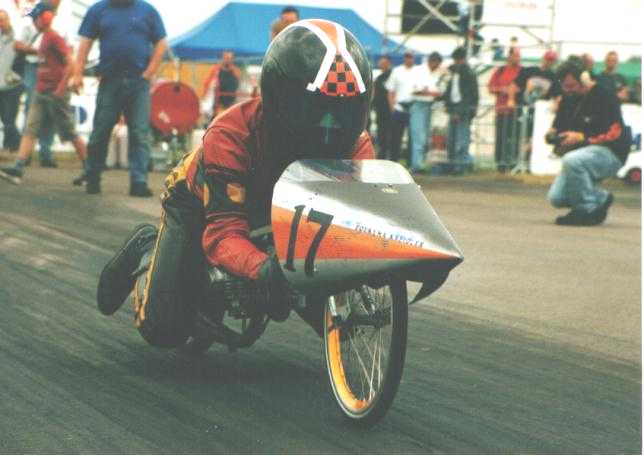 After a few seconds 'in stage' the 3 yellow lights and the green light
are burning very rapidly after each other. You may start after the third
yellow light, in the green light. Any reactiontime is ok.
When you are too fast than the red light will burn as a sign of a falls start.


Photographs made by Albertus Nieuwenhuis
July 7, 2001 for magazin Bromfiets.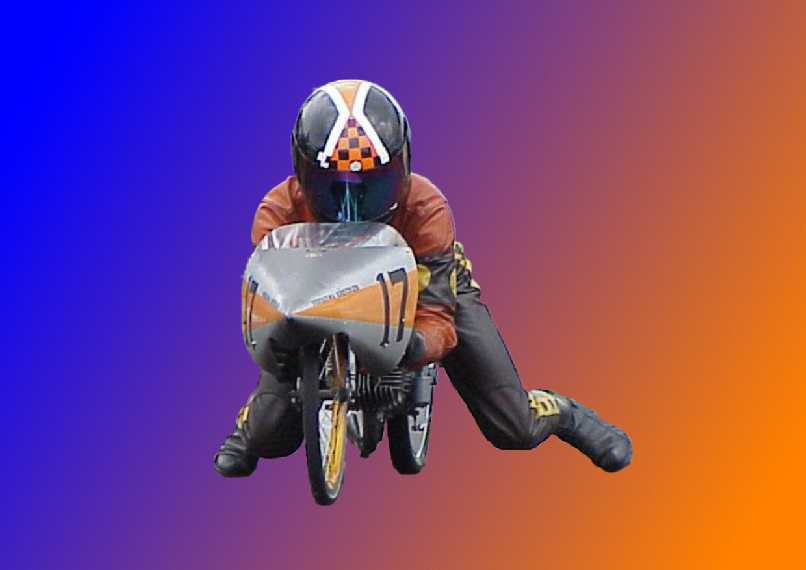 Photograper Christoph Lange from Germany
He wrote "Looking foreward to the News, that you will be official Holder of World Record...."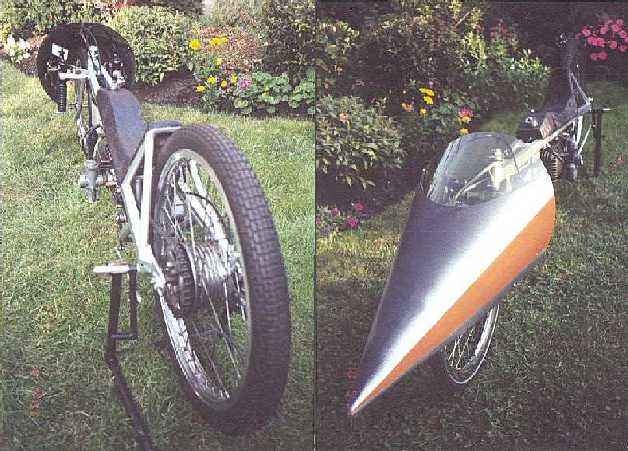 Sprinter after renovation Sept 1999, ready for demo at the opening of the 50cc museum in Lexmond.

If the English language page is not ready, you may find a Dutch version.
Home News Gallery Sprinten Wegrace Records Tuning Technical Sponsors Links