A Valiant Soldier's Story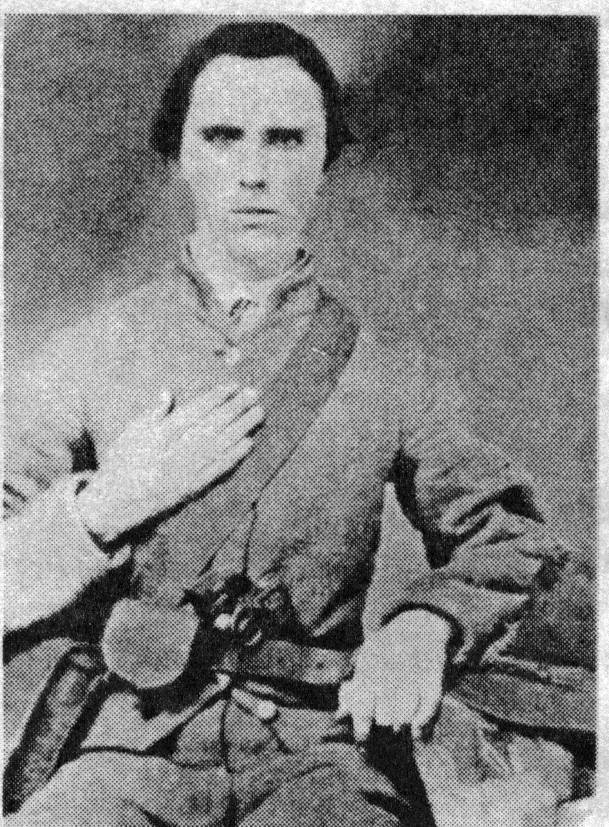 Sgt. Eli Pinson Landers
Possessed of a strong sense of duty and devotion to his Southern homeland, Eli P. Landers, son of the original builder, was 19 years-old when he enlisted in Company H, Howell Cobb's 16th Regiment of Georgia Infantry Volunteers, known as the Flint Hill Grays.
Like the vast majority of Gwinnett County farm families, Eli's family owned no slaves and his enlistment caused considerable hardship since he had to leave his widowed mother, Susan McDaniels Landers, and two young sisters behind to tend their 240-acre farm. Twice wounded, Eli survived eight major battles, including Sharpsburg (Antietam), Fredericksburg, South Mountain, Chancellorsville, and Gettysburg - and participated in the greatest rail movement of men under arm in history with the return of Georgia's troops from Virginia to defend their native state - only to die in Rome, Georgia of typhoid fever in 1863.
Eli's letters home have been memorialized in an award winning book, Weep Not for Me, Dear Mother by North Carolina historian Elizabeth Whitely Roberson (Pelican Press).
On September 24, 1863, Eli wrote: "I want by body taken up and laid in the dust around old Sweetwater and I want a tombstone put at my head with my name and my company and regiment, the day I enlisted and the name and date of the battles I have ever been in." Eli Landers' final wish was fulfilled in 1991.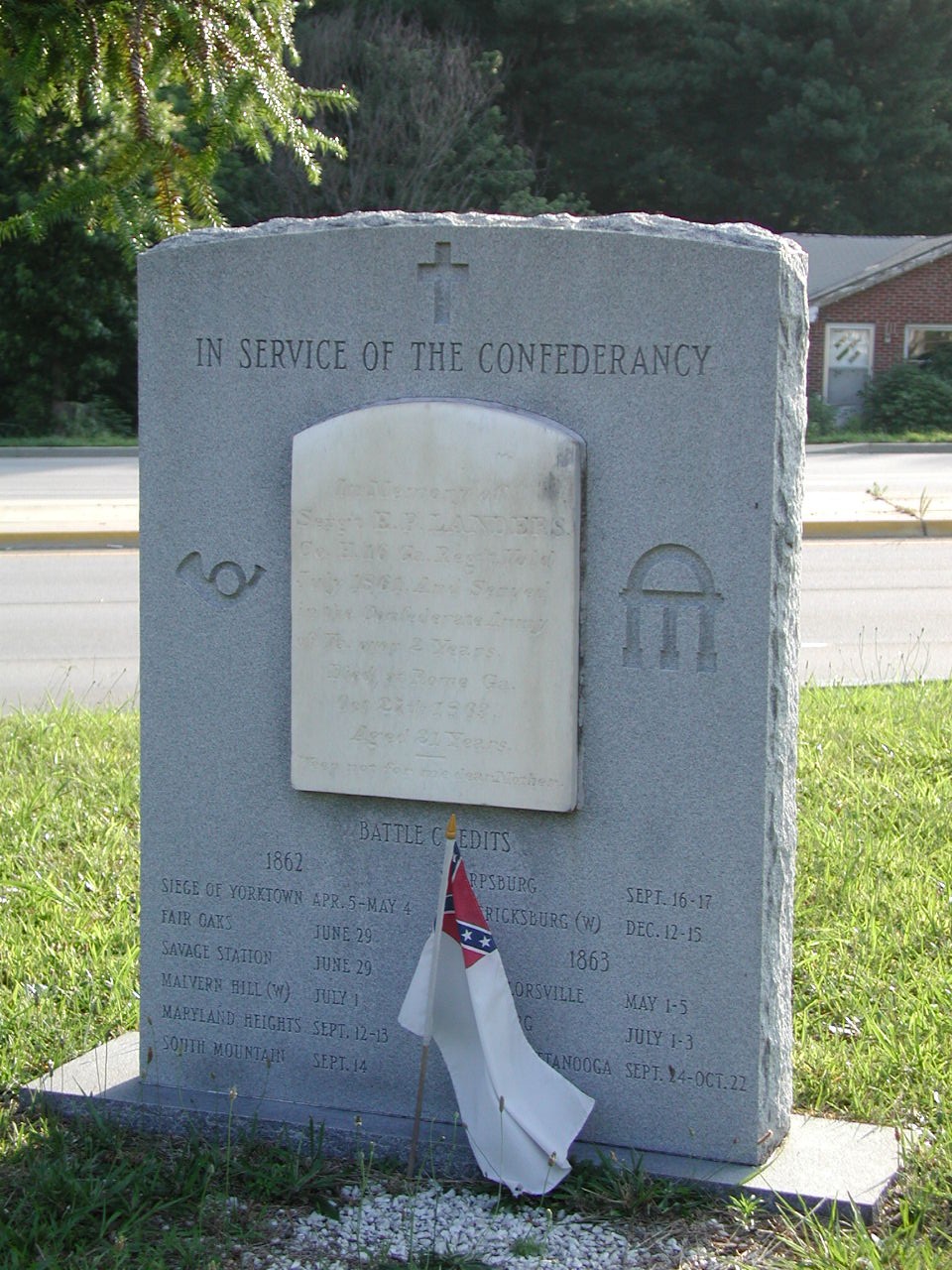 ---
Send e-mail to

[email protected]

with questions or comments about this web site.
Copyright © 2005 Landers SCV Camp No. 1724 - Last modified: 12 May 2005
---