The Landers Family
The house was built by Humphrey Davis Landers (1788-1846), son of Tyree Landers and Frances Davis. Humphrey's father, a Revolutionary War veteran, moved his family from North Carolina to Elbert County, Georgia in 1790.
Humphrey D. Landers married Sarah Brawner in Elbert County circa 1814. He drew Land Lot 177 in the 6th District of Gwinnett County in 1820.
Sarah and Humphrey had eight children before she died in 1831. Humphrey then married Susan McDaniels and they also had eight children, including son Eli Pinson Landers (1842-1863), the young Confederate soldier is pictured and profiled on this web site.
In later years, the Landers' home place was acquired by the Cain family who occupied the house until the 1960's. Winnie Cain Corley, affectionately known as the "angel of Sweetwater", donated the new site for the house. Looper's House Moving Co. and Denard & Moore Construction Co. also helped the SCV move and protect the historic house from destruction.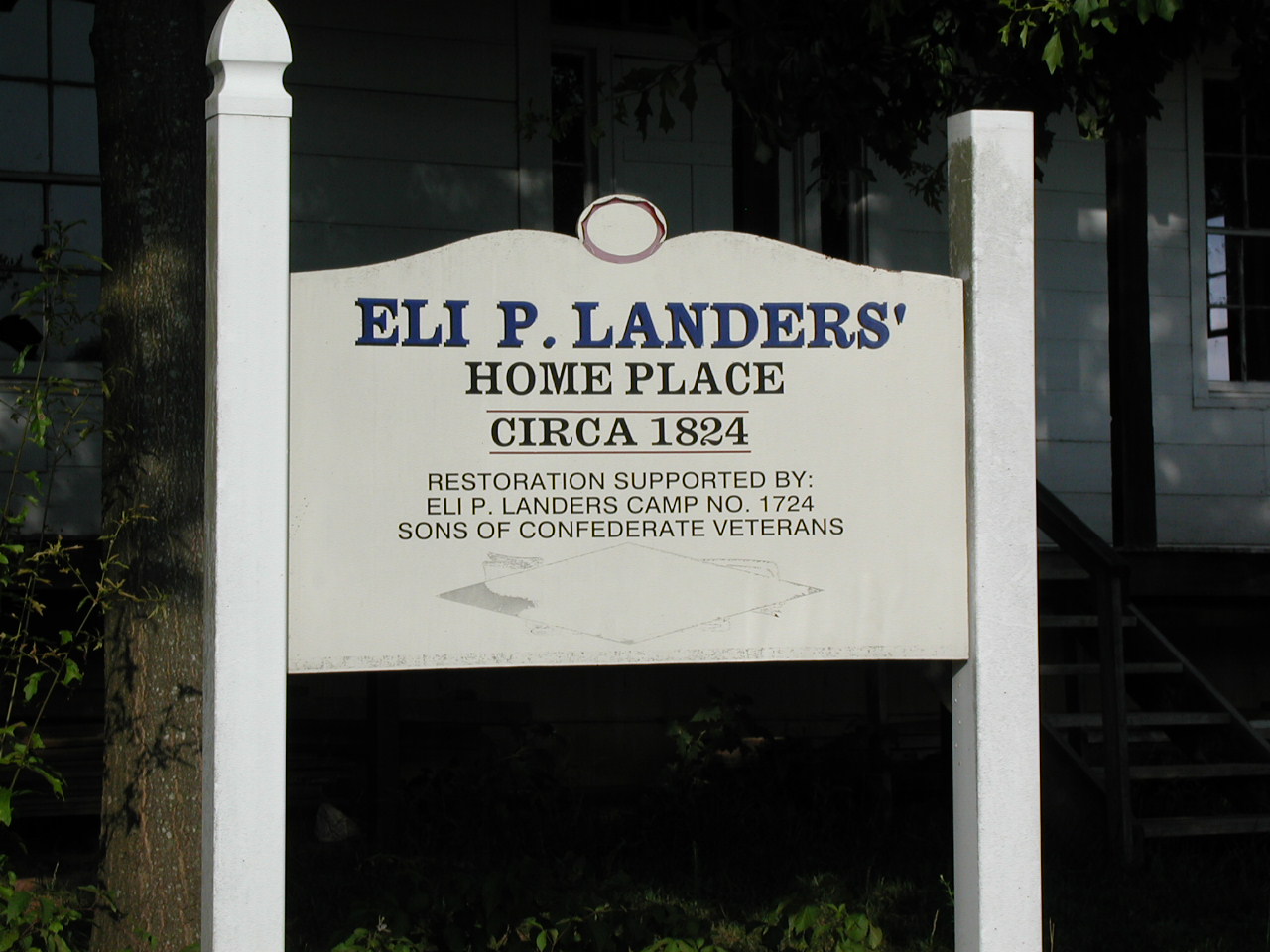 ---
Send e-mail to

[email protected]

with questions or comments about this web site.
Copyright © 2005 Landers SCV Camp No. 1724 - Last modified: 12 May 2005
---