Directions and Meeting Schedule
Eli P. Landers Camp No. 1724 Meets the 4th Thursday of each month at 7:00 PM at historic Sweetwater Chapel, 1000 Pleasant Hill Road, Lawrenceville, GA.; just 2 miles East of I-85 and Gwinnett Place Mall. Additionally, preceeding every meeting, in an effort to support our Georgia heritage, the Landers Camp conducts flaggings of Atlanta motorists with the REAL 1956 Flag of Georgia. If you would like to join us in one of these exciting flaggings, be at Sweetwater Chapel no later than 5:00 PM ready to flag. If you don't have a 1956 Flag of Georgia, we'll provide you with one. If you are a reenactor, we invite you to wear your uniform. With Georgia flag lobbyists actively working to get the people of Georgia a fair vote on OUR flag, there is no better time than now to engage in this activity. It's Georgia's best entertainment value (and it's absolutely free!).
All meetings are open to the public.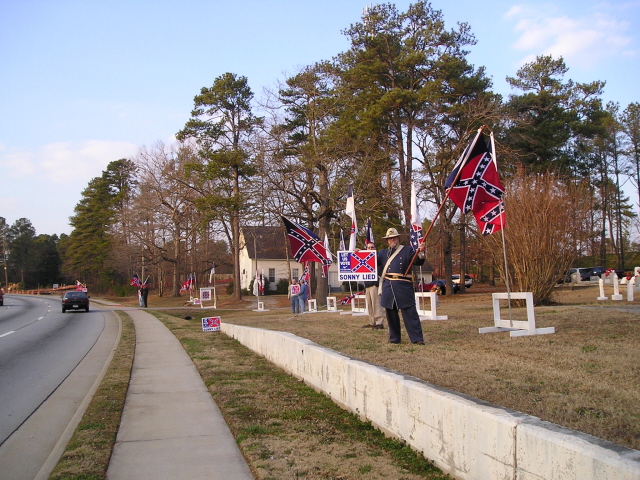 Sergeant at Arms K. Steven Monk and others at a flagging of Atlanta motorists
with the 1956 REAl Flag of Georgia, in front of Sweetwater Chapel.
Eli P. Landers Camp No. 1724
Sons of Confederate Veterans
P.O. Box 2927
Lilburn, GA 30048
770-704-7287
Sweetwater Chapel Fellowship Hall-Meeting Time: 7:00 PM, 4th Thursday each Month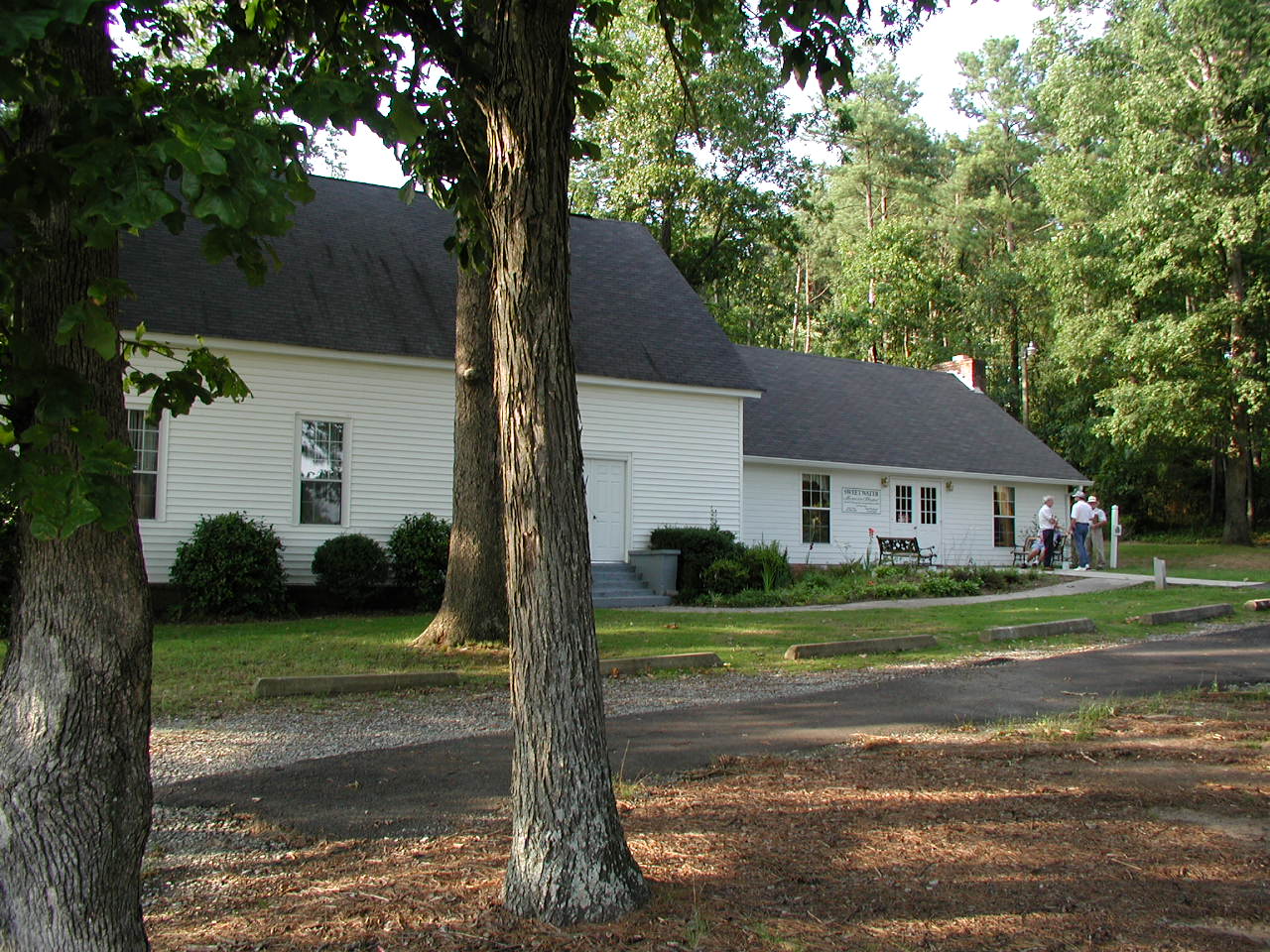 ---
Send e-mail to

[email protected]

with questions or comments about this web site.
Copyright © 2006 Landers SCV Camp No. 1724 - Last modified: 24 February 2006
---