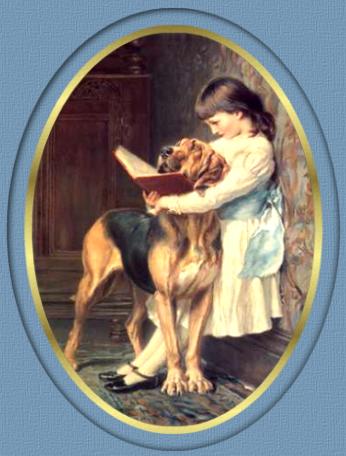 Listed on this page are dog & cat breeders who are committed to a "raw-is-best" lifestyle with MINIMAL/NO VACCINES for their dogs. If you are looking for a puppy from a Breeder who follows these principles then this is the place to start!
If you are a dog (or Cat!) breeder who also follows these principles and your link is not listed here then contact me with your details. You MUST be committed to a natural lifestyle via one of the RAW diets such as BARF, Schultes, Pitcairn, Natural Rearing or other recognised raw diet with minimal or no vaccines to be able to list here.
For ease of listing, and because being Australian I am unfamiliar with Breed Groupings overseas I have decided to set out the listings in Alphabetical Order of Breeds, rather than in Groupings. I feel that this will prove much easier for updating, also, as the list of breeders increases.
F - J:
F
Fila Brasileiro
French Bulldog
G
- your breed listing here-
- your breed listing here-
German Shepherd Dog
Giant Schnauzer
Glen Of Imaal Terrier
Golden Retriever
Great Danes
H
Havanese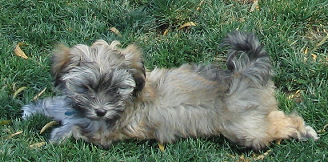 Robin and Jim Mosher
Havana Silk Dogs Havanese
[email protected]
www.havanasilkdogs.com (under construction)
We raise and show Natural Reared AKC Havanese
Raw Prey Model, No vaccines, No use of commercial
flea or worm products.
in Palm Desert California
760-341-6553
760-641-1499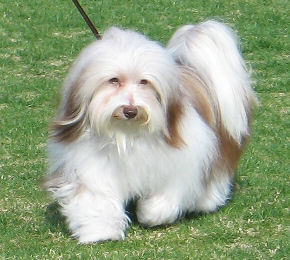 Hovawart
I
Icelandic Sheepdogs/ Iceland Dogs

Irish Terriers
Irish Water Spaniel
Irish Wolfhound
Donna Castle
Castlekeep Irish Wolfhounds
Ontario, Canada,
[email protected]
Karontara Irish Wolfhounds, Reg'd
Karon Volk
3560 Horse Creek Road,
Cheyenne, Wyoming, USA 82009
home phone: 307-637-8999
bus phone: 307-634-5943
e-mail: [email protected]

Italian Greyhound
Naomi Kane
Lewenhart Italian Greyhounds & Leonbergers
Toronto, Ontario
http://www3.sympatico.ca/lewenhart
[email protected]

Laura & Mark Thompson
Equus Italian Greyhounds & Rescue
Connecticut, USA
ph.203-882-8548
http://www.geocities.com/equusigs
[email protected]
Mary Marlowe
Rhamah Italian Greyhounds
Athens, Georgia
USA
[email protected]
http://www.onlynatural.info


Rebecca DeFelice
Dachshund (Min);Cocker Spaniel; Italian Greyhound
Bloomington, Indiana
ph.812-336-1555
[email protected]
Roberta & James Jamieson & Kim Green,
Lepus Perm. Reg'd Whippets (1976) and Italian Greyhounds (1991)
Raw fed since 1987, no vaccines, naturally reared and holistically cared for, functional, sound sighthounds, excelling in the show ring, on the field, in the agility ring and in your lap! Puppies occasionally that are available only to raw feeding, holistically minded homes.

Website: http://www.lepus.reach.net
NR/BARF Supplier and Breeder Directory Listings: http://www.lepus.reach.net/NRS.html
Canadian Natural Rearing Support Group: http://groups.yahoo.com/group/CNRS/join
Naturally Reared Italian Greyhounds: http://groups.yahoo.com/group/NRIG
Having problems with unwanted aggression?: http://www.k9aggression.com/

- your breed listing here-
J
Jack Russell Terriers
- your breed listing here-
- your breed listing here-
Index/Dog Directory1(A-E)/Directory2(F-J)/Directory3(K-O)/Directory4(P-T)/
Directory5(U-Z)/Links/Cat Directory1(A-P)/Directory2(Q-Z)