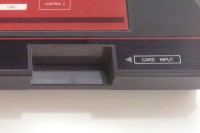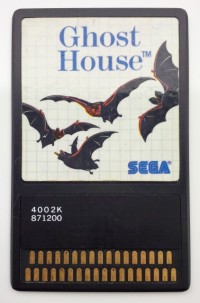 Not only does the Sega Master System sport the expected cartridge slot, but also a front-mounted card slot for Sega Card games. These cards hold up to 256 kilobits of data, so they won't be the most jaw-dropping of games, but fun is fun. Be careful not to misplace the cases for these cards, as they're rather unique in design, similar to the jewel case inserts for TurboGrafX 16 HuCards.
There also exists passthrough adapters to allow you to play older Sega cartridges from the Japanese system, the SG-1000. These games are similar to Colecovision games, in terms of sound and graphical fidelity, so you can expect some decent arcade action. The Sega MyCards for the SG-1000 may not work with an American Master System, but you aren't really missing much there.
Though there were several fumbles in the handling of the Master System, I still recall being utterly amazed by its port of Double Dragon, and playing in cooperative mode with a friend from school. No matter how ugly the box art was at the start, or how brutal the development cycles were for the system, fun is in the mind of the beholder, and time spent enjoying something isn't time wasted at all.