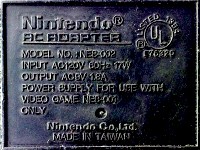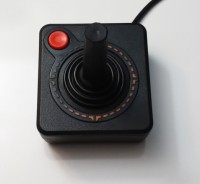 Be sure to never use power adapter for the Nintendo Entertainment system in the Sega Genesis, for while the connector will fit, the NES power adapter outputs AC voltage, which will burn out your Genesis. On the other hand, you can safely use a Genesis AC adapter with an NES, as the NES doesn't really care which polarity it receives in the form of DC current, since it normally takes AC, which alternates the polarity 60 times per second.
You may be surprised to find that Atari joysticks work with the Genesis, with the fire button functioning as the B button. Even more useful is the reverse: using a Genesis controller to play games on the Atari VCS/2600. Lamentably, this doesn't work as well with the Atari 7800, as it uses a different type of wiring for its second button, which is necessary in most 7800 games.
The Power Base Converter, Sega CD, and Sega 32X are add-ons for the Genesis that allow it to play whole other libraries of Sega systems' games, though the Power Base Converter cannot all be used simultaneously with these add-ons, due to both physical restrictions, and memory addressing issues. Nevertheless, this means that you can leave your Genesis connected to your TV practically forever, since you'll have three other systems' libraries to play. I'd say that this makes the Genesis a keystone console above most others.