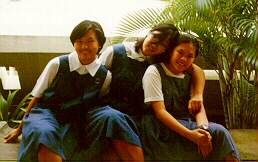 From left to right
Me, Alexandra Wee & Lai Tingli
This is my favorite pic of me and 2 of my Secondary schoolmates.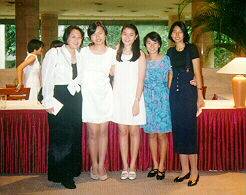 Maryann Koh, Me, Hui Ren, Angi & Pam
My Graduation Night in December 1996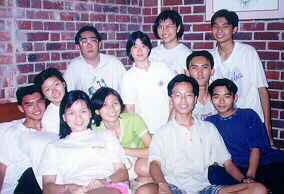 This was taken in 1997 at a chalet my Outram Institute friends held.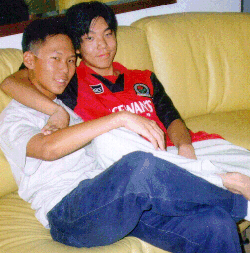 Wong Hurming & Leong Jiti
Just 2 of my crazy junior college classmates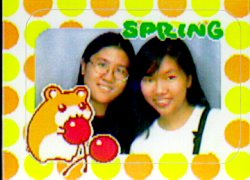 Alexandra & Me
Taken 16th March 1998


Carol Teo, Priscilla Ong, Susan, Anna Du & Sally Toh
Hanging outside our classroom in junior college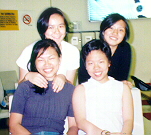 Baoyun, Geraldine, Me & Jennifer
Ha ha...just a couple of my friends from 1B02 '99 at the bowling alley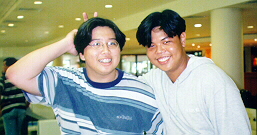 Dwayne Augustine & Roland Tan
2 classmates from 1B02 '99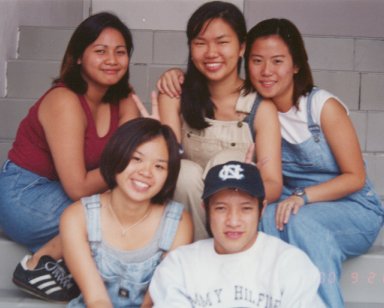 Norashikin, Me, Agnes, Dulcie & Adrian
We had just finished our law project play, so we took a photo of us in our costumes.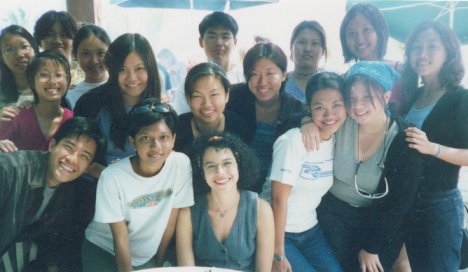 Taken while we were attending school at Antibes.
This is the whole gang who went on the 17 day study trip to France!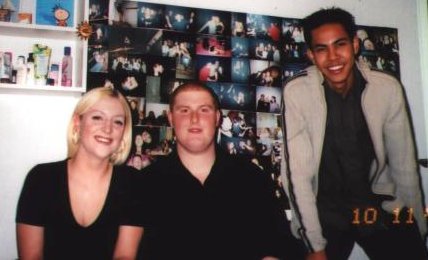 Kerry Drakeley (UK), Steve Baker (UK) & Yusuf Khan (Singapore)
I definately plan on putting up better pictures of these guys when I get my film developed, but in the meantime, these are the greatest people I know since I came to Finland. *hugs*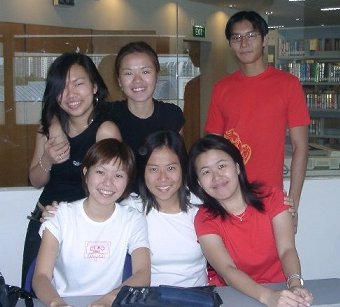 Me, Karen, Kian Chye, Brenda, Agnes & Teri
I can't believe our team came to school so coordinated: 2 black tops, 2 red tops & 1 white tops. 3 pairs of sneakers & 3 pairs of sandals. 3 skirts & 3 pairs of jeans.