FABRIZIO LOCURCIO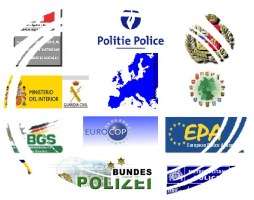 PRESENTAZIONE
DEL DOTT.FABRIZIO LOCURCIO.

STUDIOSO DI GEOPOLITICA E INTELLIGENCE AVENDO SOSTENUTO IL MASTER IN GEOPOLITICA E SICUREZZA

GLOBALE E LAUREATO CON TESI SUGLI "UFFICI D'INTELLIGENCE IN ITALIA" SERVIZI DI INTELLIGENCE IN ITALIA";

GIORNALISTA .......... ECC, STUDIOSO DEI PAESI IN VIA DI SVILUPPO IN AFRICA .

-ENGLISH-

INTRODUCTION OF THE WORK OF MR. FABRIZIO LOCURCIO, HE HAS MADE A MASTER OF

GEOPOLITIC AND GLOBAL SECURITY, HAS CONFERED A DGREE UPON A THESIS CONCERNING "THE INTELLIGENCE

OFFICES IN ITALY"; JOURNALIST.....ETC STUDIES THE PROBLEMS ON DEVELOPING COUNTRIES IN AFRICA,

WRITES ARTICLES ON ITALIAN PERODICS.



CURRICULUM DI FABRIZIO LOCURCIO
e INTERVISTA SUL QUOTIDIANO ITALIA SERA AL

GENERALE RALPH VITO LOCURCIO DELLA US ARMY STATI UNITI D'AMERICA.



Progetto Donna-Salute in Africa a cura di Fabrizo Locurcio
e Dott. SPYRIDONIDIS