-Manufacturer: North American Aviation (USA)
-Crew: One (1)
-Wingspan: 37 ft.
-Length: 32 ft., 3in.
-Height: 13 ft., 8 in.
-Weight: (empty) 7,125 lbs. (loaded) 11,600 lbs.
-Armament:6 x .50 Cal. Browning Machine Guns (Mounted in wings)
-Max. Speed: 437 m.p.h.
-Service Ceiling: 41,900 ft.
-Range: 2,300 miles
-Powerplant: One (1) Packard V-1650-7 12 cylinder engine,
liquid cooled and creating 1,720hp
-First Flight:
-Versions Created: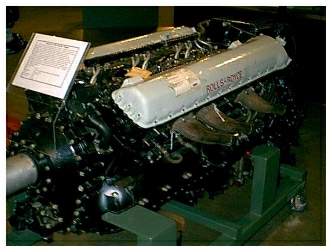 A Merlin engine on display at the Mighty 8th.AF Heritage Museum, Savannah, Georgia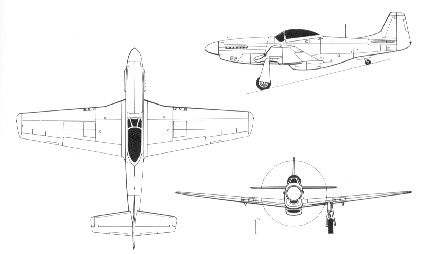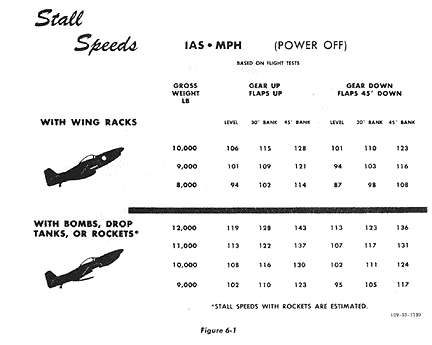 WHERE SURVIVING P-51 MUSTANGS CAN BE FOUND




Unless otherwise noted, all content © copyright The Art of Syd Edwards 1998-1999. All rights reserved and reproduction is prohibited.