Miscellaneous Pics (Page 4)
Page 1 Page 2 Page 3 Page 5 Page 6 Page 7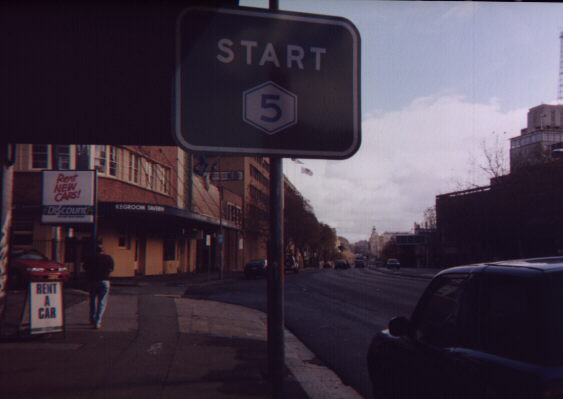 Start of Metroad 5 on Broadway near the intersection with Harris Street. This sign used to also say 'START 4 5', but Metroad 4 has since been moved onto the newly opened City West Link.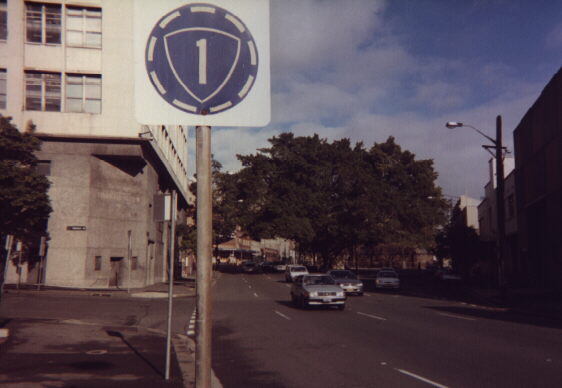 An almost forgotten relic of the now defunct Ring Road system, in existence from 1957 to the 1970's. Ring Road 1 was essentially a bypass of downtown Sydney. This sign was erected in June 1965. Thanks to Christian Kent for telling me about this sign on Wattle Street, Ultimo so I could capture it on film before it's gone forever!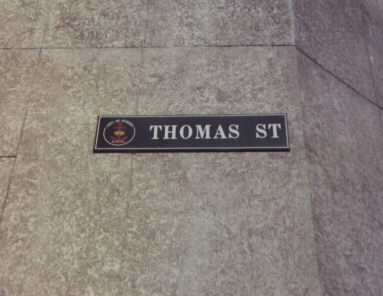 Slightly older style of Sydney City Council street signage, used for most of the 1990's.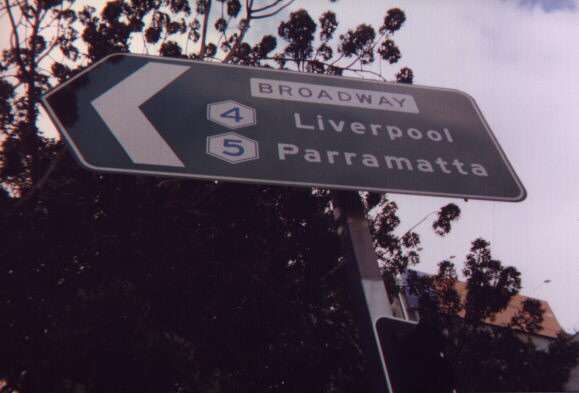 Can you spot the sign goof here? Well, Metroad 4 goes to Parramatta and Metroad 5 goes to Liverpool. A potentially confusing sign. This sign should be fixed now that Metroad 4 no longer goes along Broadway.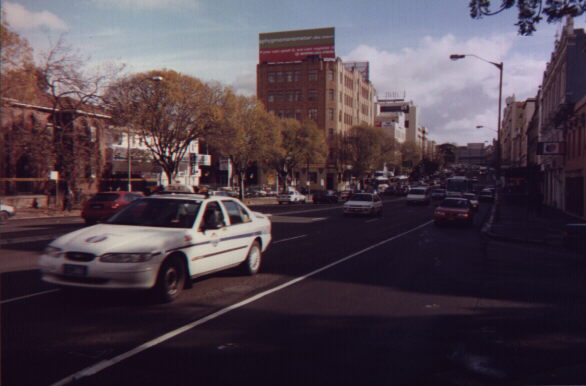 This is Broadway - as you can see, it's not particularly broad, nor much of a way. This is historically part of the first highway in Australia, linking the towns of Sydney and Parramatta. Now it's just a choked inner suburban artery. This was taken at 2pm on a public holiday. Needless to say, it's much worse at 5pm on a workday.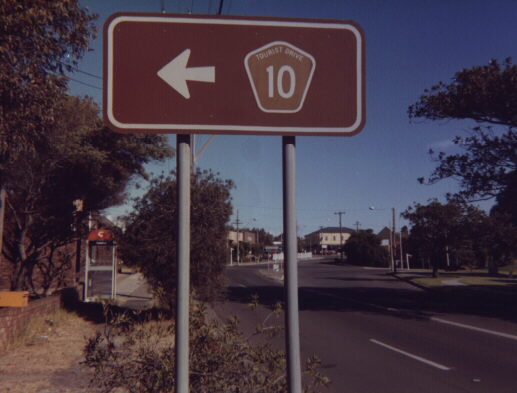 Tourist Drive 10 guidance sign. Until recently Tourist Drives were signed separately from standard guide signs, like this sign here. However, more recent guide signs also include the Tourist Drive markers. The 'TOURIST DRIVE' text within the shield is also starting to disappear. Old Port Road, Port Kembla.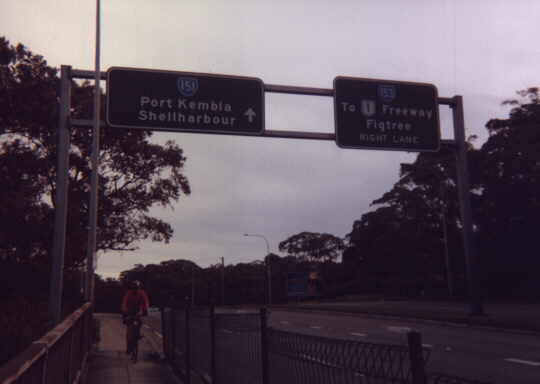 Overhead gantries are quite rare creatures on NSW roads compared to other jurisdictions, and are usually used at more complicated intersections or where there is not much space for a comprehensive guidance sign on the side of the road. This gantry is on southbound Springhill Road, Wollongong.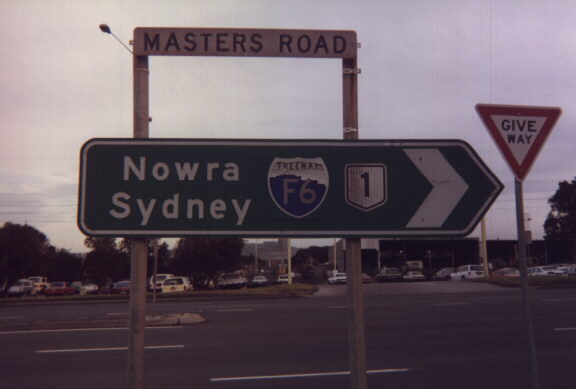 Yet another fading relic of a defunct numbering system. This sign is not in very good condition, but I felt it was worthy of recording for posterity anyway. Also notice the 'GIVE WAY' sign - the Australian-British equivalent of the American 'YIELD' sign.